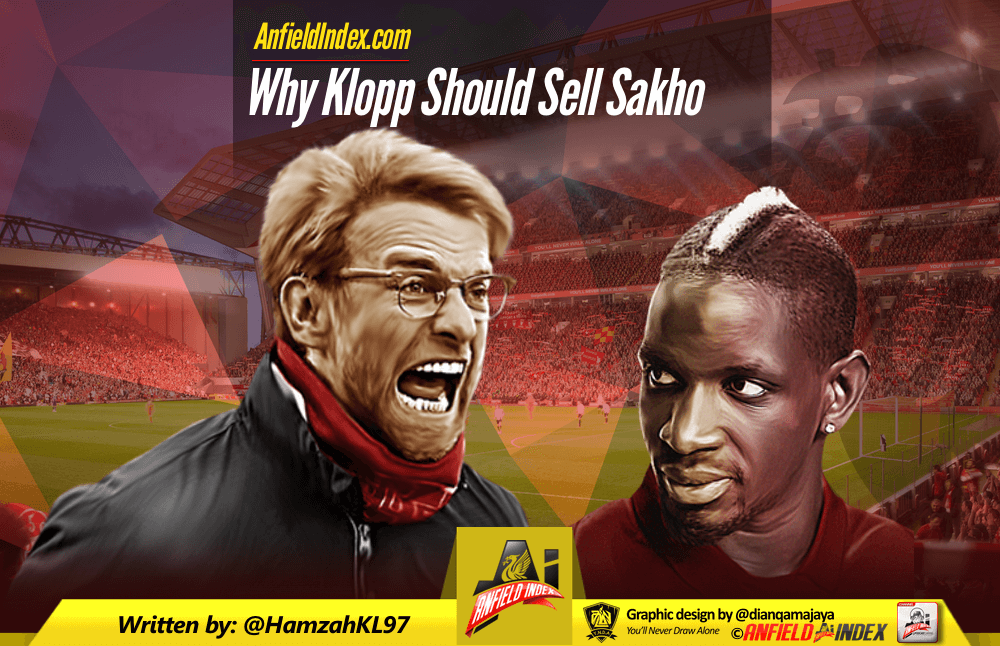 Why Klopp Should Sell Sakho
With Sakho's return to training at Melwood, and the Virgil Van Dijk saga seeming to offer no immediate solution to Liverpool's troubles at centre-back, Liverpool fans have found themselves considering whether Jürgen Klopp should backtrack on his decision to marginalise and sell Mamadou Sakho.
For Sakho though, his time at Liverpool has been one that has seemed to divide fans. Purchased by Liverpool in 2013, under Brendan Rodgers, for a sizeable £18 million, the former PSG captain and French international was supposed to bring stability to Liverpool's defensive line.
His gait and technique immediately drew critics, as his gangly style of play made him seem clumsy and unbalanced, regardless, his physical and defensive qualities shone through. Sakho's strength and tackling ability was clear to see, whilst his passing range was more than a pleasant surprise.

Sakho found more and more fans warming to him, with his social media antics and persona especially endearing. But this was backed up with a series of fantastic performances under Klopp, illustrating his commitment, desire and quality. Last gasp tackles, goal-line clearances, and full-body blocks all featured as Sakho starred quite brilliantly in the 2015-16 Europa League campaign. His comments about 'doing this for the Liverpool country' following the 4-3 epic against Dortmund still bring a smile to many a Liverpool fan's face. But the "doping" farce which was to follow arguably cost Liverpool in the final, and Sakho a place at a French Euro 2016 final too.
At this point it's extremely hard not to sympathise with the Frenchman, cleared by UEFA and WADA of doping, and for most Liverpool fans, they certainly expected Sakho to return as a mainstay to the Liverpool defensive line for the 2016-17 season.
A club video was released, with Sakho at Alcatraz, in which Klopp jokingly made some comments about Sakho's lateness, and underlying this was a deep awkwardness from Sakho, visible in his reaction.
Following this, Klopp sent Sakho home, citing a lack of 'respect' as the main reason.
'It's not that serious. He missed the departure of the plane, he missed a session and then was late for a meal … I have to build a group here, I have to start anew, so I thought it maybe made sense that he flew home to Liverpool and after eight days, when we come back, we can talk about it.
After suffering an injury, Sakho was ruled out for a few weeks, but was not recalled to the first team squad for training, prompting a now infamous series of posts on Snapchat.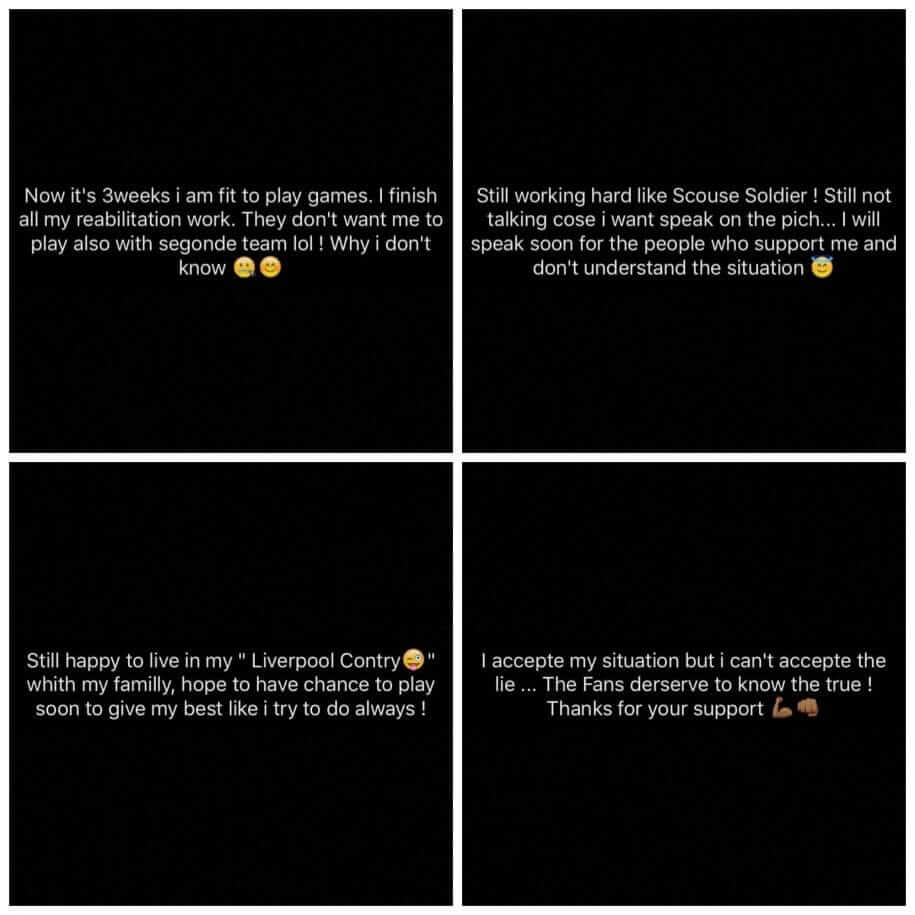 Klopp responded to this public insolence with Sakho's permanent move to the Under-23s. Sakho was not to speak openly again until January, when he attempted to strike a concilatory and apologetic tone:
'It is true that I turned up late… there was a rule that I should have observed. I do not at all see myself as above the rules, I respect everyone.

'I paid my fine, I was sanctioned, I apologised to my team-mates and my manager. Aside from that… I do not want to go into the controversies.'
Soon, Sakho found himself at Crystal Palace, despite Liverpool desperately needing some defensive stability: he went on to earn himself Palace's Player of the Season award, with heroic efforts against teams such as Chelsea, and this was in spite of him only playing 8 games, and being injured for the closing games of the season.
Perhaps Klopp is being pedantic, and excessively harsh – after all, managers in other teams have made amends with players that have been far more troublesome. Sometimes these rifts are too great to repair though: we need only look at Diego Costa at Chelsea, informed by text that he is no longer in the manager's plans after questionable behaviour and commitment from a professional over the season.
Yet, here we are now, with Sakho still a Liverpool player, and Liverpool still in need of a strong partner to Matip, with the Van Dijk deal unlikely to happen, barring any unexpected developments.
On one hand, it makes sense for Klopp to reintroduce Sakho into the first team, and make amends, Liverpool would be saving money on a potential centre-back and could use it elsewhere. There would be no need to spend pre-season familiarising them with Liverpool's tactics and the players. But the issue with Sakho goes beyond Liverpool's immediate need for a centre-back: which is why Klopp did not use him at all during the season. The issue instead is actually about respect.
The importance of respect to a manager is the difference between job security and insecurity. We need only look at how the Leicester players' lack of respect for Claudio Ranieri cost him his job, as they went behind his back to complain to the board. The same happened with José Mourinho, during his second spell at Chelsea: having won the league, he was far too accommodating towards his players, granting them extra time off, and with some returning physically unfit. The manner in which his Chelsea players performed for him was unbefitting to a man with his credentials – the respect was non-existent and he paid for it with his job.
It's very rare that you'll find a piece on AnfieldIndex with a Sir Alex Ferguson quote, but its relevance to this particular case cannot be more appropriate; in his book Leading, he details the importance of respect and discipline.
'People will give a manager plenty of opportunities to crack the whip so it's best to pick and choose your moments.

'You don't have to dish out a punishment very often before everyone gets the message. I place discipline above all else and it might have cost us several titles. But if I had to repeat things I'd do it precisely the same because discipline has to come before anything.'
Ferguson's comment about disciple costing Manchester United titles exemplifies the importance of sacrificing a short-term goal, or player – as Jaap Stam, and others, found out – for the sake of greater long-term success and stability, and this is precisely what Klopp would be concerned with, regarding Sakho.
At almost all football clubs, the responsibility for performances lies upon the manager. They can be sacked at a moments notice, unlike players, who can stir up trouble, perform poorly, refuse to play, and be a general nuisance. For Liverpool, who are building towards a long-term objective under both Klopp and FSG, maintaining respect and harmony within the squad is crucial. The effects of disharmony are clear to see at most other clubs across Europe, indeed, Real Madrid – club previously beset with chronic managerial instability, at the cost of titles – have finally reached a period of sustained success with Zinedine Zidane as manager, a manager unfazed by the prospect of having to omit big names, such as James Rodriguez, from his squad, or starting XI.
For a club to be successful, the manager must have control over his squad, and command their full respect, otherwise mini-coup d'états will take place – as they did at Chelsea in 2015-16, and Leicester in 2016-17.
If Klopp feels his authority has been undermined, challenged or disrespected by Sakho, he cannot allow for a precedent to take shape in which a player is forgiven for such a deed. For if he does, the writing will soon be on the wall for Klopp.
The Sakho affair is not about convenience, in relation to a new defender, or the opportunity cost either: it's about precedent and the long-term repercussions of such a decision.
It's not so much a matter of Sakho's actions, moreso it's an issue of what Sakho's actions represent. Being late, in itself, is hardly an offense worthy of being marginalised and dropped to the Under-23s, but openly criticising the management is something that is unforgivable, and a direct challenge to the manager's decision making and authority. For that reason, Klopp must sell Sakho.