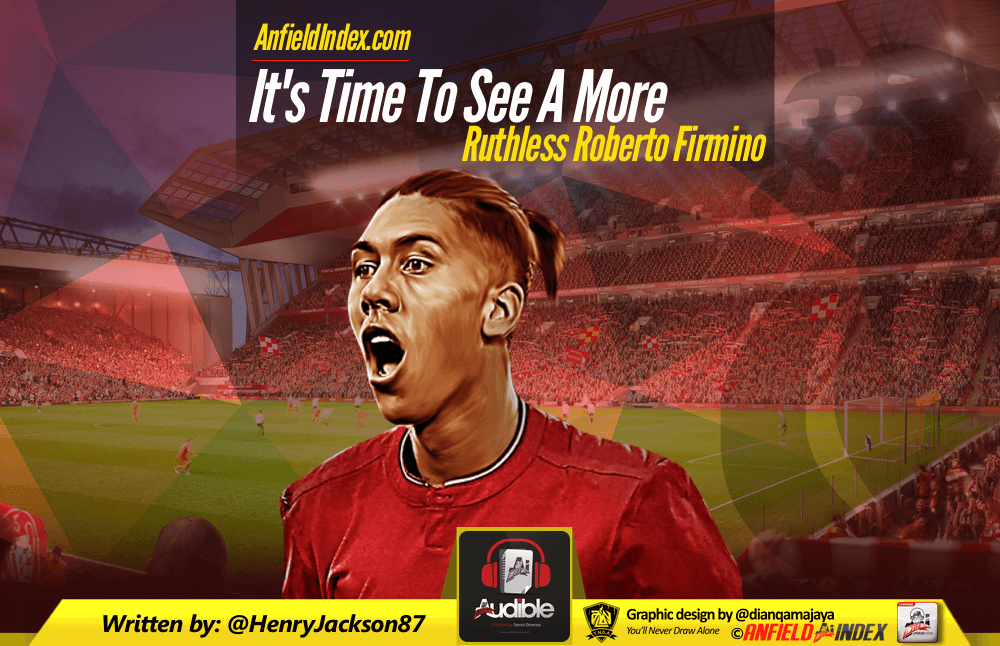 It's Time To See A More Ruthless Roberto Firmino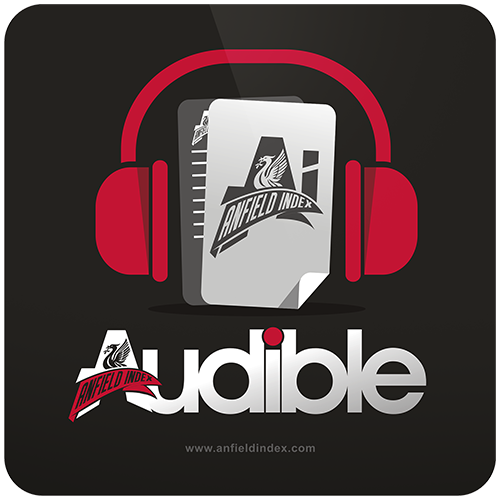 Listen to this article via @AIAudible !
There was a moment last season that made you realise Roberto Firmino was a notch down from the very best finishers in the business.
Sent clean-through in a tight contest at Southampton in November, the Brazilian's attempt at an outside-of-the-foot finish went horribly wrong.
He may have only missed the target narrowly, but it was a chance that had to be taken, especially when it comes to title aspirations. Liverpool drew 0-0, and two priceless points were dropped.

Similar scenarios occurred during the season, with a one-on-one away to Man City another moment that stands out as crucial.
It is the one area of Firmino's game that needs to go up a gear, especially if he is to become a genuine Anfield icon in the coming years.
We all know exactly what the 25-year-old offers to Liverpool, and there have been times over the last two seasons when he has been their most important player.
Pressing from the front in relentless but also measured fashion, his incredible work-rate is beautifully blended with an effortless, subtle class in possession.
Blessed with that extra second on the ball that only the top players have, everything looks so easy for Firmino, with his lackadaisical style almost working against him at times.
It can occasionally be perceived as a lack of passion and desire to get involved, but he is the total opposite, always examining the match panning out before him. 
The biggest compliment you can pay Firmino is that he is arguably Jurgen Klopp's favourite player. Adam Lallana would also be in contention, along with a number of others, but the Liverpool manager has built his attack around the former Hoffenheim man.
He was someone the 50-year-old always admired during his Borussia Dortmund days, and knowing Firmino was there waiting for him at Liverpool must have felt like Christmas had come early back in October 2015.
Despite his undoubted brilliance in a Reds shirt, barring the odd sloppy showing here and there, there are still some who remain frustrated at Firmino's goalscoring record, and general impact as a centre forward. 
They are fully of the opinion that a more generic striker is needed to bang the goals in at an eye-catching rate – something Firmino isn't doing at a consistent level.
Twenty-three goals in 90 appearances certainly isn't much to shout about, so it is understandable why not everyone is content with the job he is doing. 
On the flip side, there will be many who believe Firmino offers so much else that his goal record isn't hugely relevant, with his fellow attackers also chipping in, often thanks to the Brazilian's intelligent, creativity and movement.
There is probably a middle ground, in truth, and having sampled Premier League football for two seasons now, it would be nice to see Firmino become at least 20-goal man, in all competitions.
He is good enough to do it, as long as his finishing continues to develop in the approaching peak years of his career.
It is unfair to heap too much pressure on Firmino, but he should use Luis Suarez as inspiration in his new-found to score more regularly, not that he will ever reach the level of one of the best strikers of the last 30 years.
Suarez wasn't particularly prolific in his first 18 months at Liverpool, before coming alive in 2012/13, scoring 30 goals.
Suarez and Firmino are not completely dissimilar in style, even if the former is more of a street fighter than the latter, and the Reds' current leading man would be unstoppable if he became more ruthless with the goal at his mercy.
You only have to look at Liverpool's rivals to see how priceless it is having someone who just puts the ball in the net on a weekly basis.
Sergio Aguero, Zlatan Ibrahimovic, Alexis Sanchez, Diego Costa, Harry Kane and Romelu Lukaku all dug their respective teams out of a hole on endless occasions last season – how often did Firmino?
That's the issue that plenty of supporters have. When games are tight and title challenges are hanging by a thread, will Firmino convert a big chance? 
Calls for a 'proper' striker to come in and be first-choice are understandable to an extent, but they are still wide of the mark.
Firmino has so much to his game, and complements those around him, that Klopp would be mad not to continue making him his focal point. The manager knows that himself, which is why a big-money signing this summer would be a surprise.
If his goalscoring doesn't improve, some pressure may start coming his way, especially if a fit Daniel Sturridge is waiting in the wings. Such is his wonderful talent, though, Firmino will find an extra gear.
He has it in him to become a one-in-two striker, taking both his game and Liverpool's attack to another level.
If misses such as the aforementioned Southampton sitter start to be turned into goals, Firmino will become one of the Premier League's most unplayable marksmen.
He's not exactly too shabby right now, to be fair.