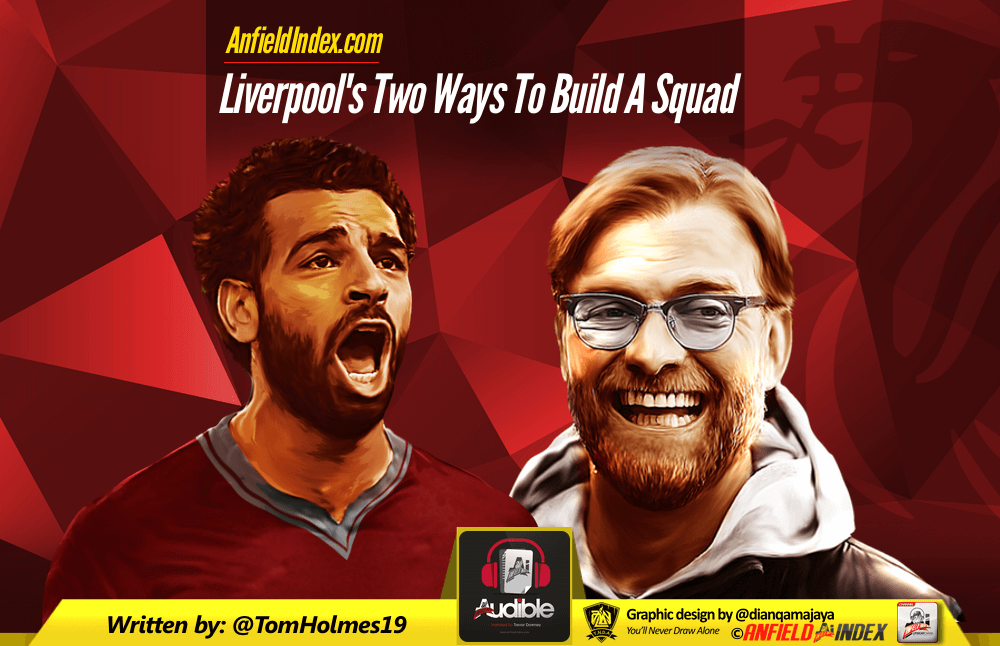 Liverpool's Two Ways To Build A Squad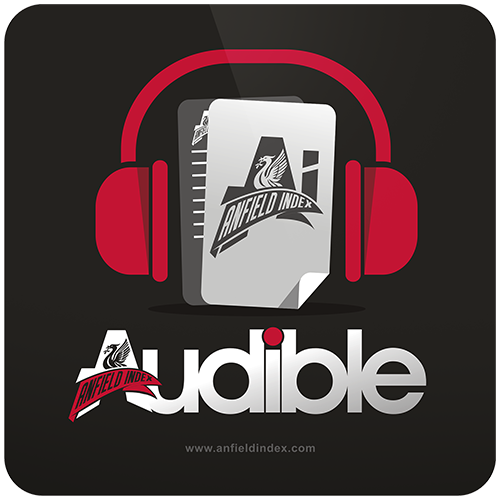 Listen to this article via @AIAudible !
Transfers in football often seem reasonably straightforward. Building a squad is easy – you just isolate areas in your squad where you need another player, either because you're a player short or because your strongest player in that area is a weak link in the squad. Then… you buy a suitable player. But over the last few years, building a genuine squad has proved problematic for Liverpool. Partly because they've bought poorly, partly because there was a lot of deadwood to shift, and partly because Jürgen Klopp isn't a huge fan of hugely changing his squad in one window.
Plus, for the first time in a long time in 16/17, Liverpool fans could be almost entirely happy with their starting eleven. This is one of the strongest teams Liverpool have been able to muster in the Premier League era, and whilst the depth isn't there, a return to the Champions League, along with a plethora of exciting players, means that the priority for this window is twofold – strengthening the defence, and building a squad.
But as to how you build a squad? Well, that isn't as simple as it might appear, as both Liverpool and Spurs have found out in the recent past. Liverpool were undone last season by their lack of depth, and with the Champions League to contend with, they could find themselves fighting on four fronts – playing over sixty games in the process, next season. So the simple truth is that they need a squad with more strength in depth.

The first part of building a squad is keeping hold of the players that you already have and want. Having spent last summer shifting deadwood, there are very few players left near Liverpool's first team that Jürgen Klopp does not want. Lazar Markovic and Mamadou Sakho are the two main high-profile names that spent last season on loan. Therefore, they represent an opportunity for Liverpool to make a lot of money without weakening their available squad. Some youth players will inevitably be shown the door, with Andre Wisdom gone and the likes of Conor Randall and Kevin Stewart probably leaving too.
So, in terms of first team players leaving Anfield this summer, there are really two contenders. Alberto Moreno is likely to be moved on. This means that Liverpool need to sign a left-back just to break even in that area, one of the weakest areas of their squad. It's entirely plausible that Lucas Leiva is likely to leave, although Phillipe Coutinho's move into midfield should largely offset that loss, especially if Ejaria or Grujic can break into the first team this year.
The main point is that this is the first summer in a long time where Liverpool are unlikely to have significant outgoings. Losing Benteke last summer, Sterling the summer before that, of course, Suarez in 2014; part of building a squad means keeping largely the same core of 14 or 15 players that you have at your disposal. That is not always as easy as it sounds, even for a club as big as Liverpool, who have probably had to fend off interest for the likes of Phil Coutinho and Emre Can this summer.
Which brings us to the point of the article: how do you decide who to bring in, and how many players are required to flesh out and build up a squad? Well, that partly depends on how big the current squad is and how many young players you are willing to promote from within. Liverpool's squad contains roughly 17 first team players you would expect to be pushing for starts next season, along with the promotion from within of a handful more: Alexander-Arnold, Gomez, Ward and Woodburn the most likely to kick on. Realistically, Liverpool need to make six signings this season to supplement that first team, and there are, broadly speaking, two types of signing that you need to make when building a squad: those that will start, and those that won't.
If that seems obvious then let me expand. The best way to build a squad is to relegate current starters to squad players. Signing players as good as or better than what you have currently available is the perfect way to build a squad because you can guarantee those coming in the game-time that they want and simultaneously those previously starting will be given assurances that they're good enough to challenge to keep their place. This works even better if the player coming in isn't a direct replacement for anyone, which makes Salah the perfect candidate for this category. Salah is a terrific signing, the kind of player who will walk into Liverpool's starting eleven, but isn't a direct replacement for a specific player currently in the side, which means that Liverpool will not necessarily have to worry about keeping anyone specific happy.
Another good example of how Liverpool need to do this during the summer is in defence. Liverpool simply need to buy a left-back and central defender. By doing so, you turn players such as Dejan Lovren and James Milner, who were guaranteed starters last season, into players who will be fighting for their place, but will still get plenty of starts. So you get the benefit of a stronger starting eleven and more depth all in one.
The other way to build a squad is to sign players who are happy to come to the club fully aware that they will not be guaranteed starts. This is something Liverpool have proven quite bad at in the past few years, because you need to buy players who are good enough to step up if required, and the likes of Aspas, Lambert and Borini have all failed miserably to step up when called upon. There are generally two types of back-up player, and they tend to be old or young. The best back-ups you can buy tend to be young and talented, but happy with limited game-time. A good example of someone Liverpool could buy this summer who would fit that description would be Demarai Gray, as Liverpool wouldn't need to, or be able to guarantee Gray starts, but he would be a more than capable option to cover on the wings, where Liverpool still have depth problems.
One issue with buying depth is when you try and do just that, buy depth. Buying a player who isn't good enough to start for your team is a tricky game to play because you need to buy someone who is either young and talented with a good chance of breaking into your eleven soon or someone who is aware that they aren't as good as the other options, and will be happy to sit on the bench. What you don't want to do is buy someone who expects to start regularly for you, but isn't as good as the majority of your options in that area. That's why Michael Keane has gone to Everton, and why Spurs have really struggled to buy a back-up to Harry Kane. Young, good, ambitious players will not be happy being a benchwarmer.
That's why buying a squad player isn't as simple as simply buying a squad player. Buying players like Mo Salah and Dom Solanke is easy: they know their place and will be happy with it. Salah is good enough to start for us, Solanke knows that he will have to fight to get near the first team. Liverpool also have a relatively simple task when it comes to defence: we know that left-backs and centre-backs who are good enough can comfortably start.
But there are areas in our team where it isn't as easy. Right-back? We'd struggle to buy anyone better than Clyne and nobody will come to LFC to sit on the bench there. Defensive midfield? We'd need to buy someone of Naby Keita's class to even consider it. Striker? The fact that we didn't push for Lacazette just shows that Firmino (our new number nine) is our first choice. And wingers? We really need two wing options in this window, but Salah and Mane are going to be hard to supplant.
So when we look at players linked with the club, we need to ask ourselves two questions. Is that player good enough to start for us? And will that player be happy with that? Because buying benchwarmers and keeping them happy isn't as easy as you might think.
But above all else, it's a nice feeling. Going into a window and not needing to replace a big name. Going into a window and not be talking about all of the players who need to be shifted out. A transfer window that isn't about rebuilding but actually, properly building. Liverpool aren't in transition anymore, they're on an upwards trajectory. They're building a squad, they're buying good players and as Jürgen Klopp says, we'll have a stronger squad in September than in May.