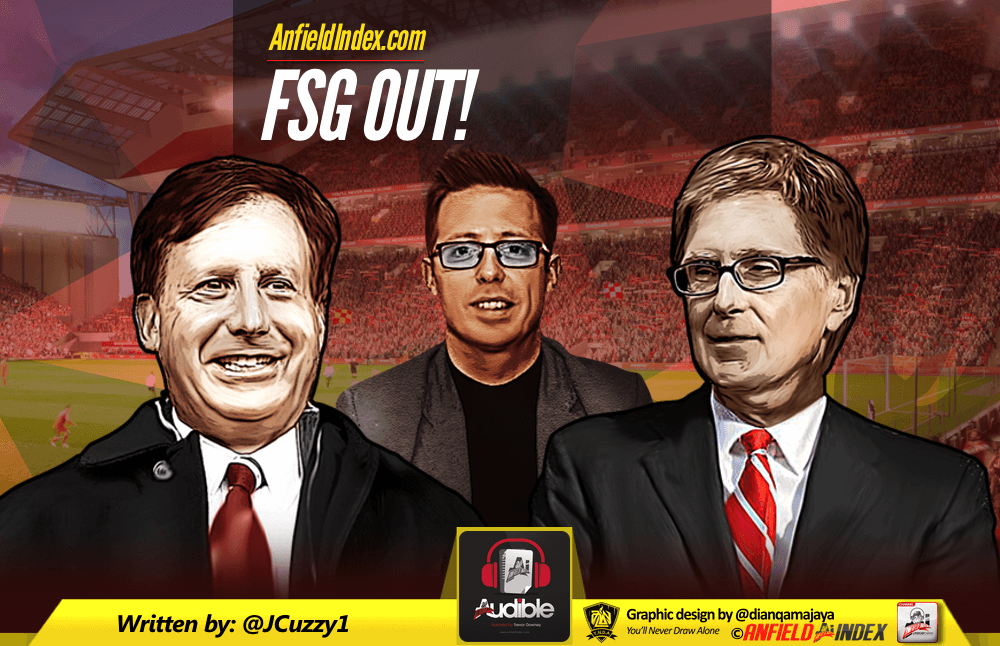 FSG Out!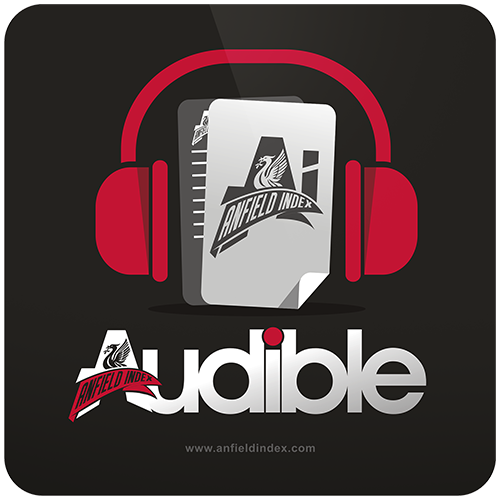 Listen to this article via @AIAudible !
Maybe you read the headline to this article and got all giddy with excitement. Clicked the link with the eagerness of a 10-year-old on Christmas morning, hoping to unwrap all the compelling reasons why FSG should be chased out of town.
Or, maybe you read the headline and was utterly outraged. Incredulous, you clicked on the link with the same eagerness as described above, ready to speed read through all the absurdities before telling me how much of a cretin I am in the comments section or on Twitter.
If this is the case, you will have to forgive the slightly misleading, click bait headline. This article is as much about fans on Twitter as it is about FSG.

LFC Twitter
Your experience on Twitter is entirely dependent upon a number of factors:
Frequency of use
People/accounts you follow
Your own activity
Your ability to ignore
Use of the mute/block button
My missus is an infrequent user of Twitter. I am the only LFC fan she follows and she ignores most of what I tweet about football (so 99% of my tweets) because she just does not care. As such, I have never heard her complain about LFC Twitter. Aside from moaning about me being on my phone all the time of course (I am addicted, I need help).
My point is – you are in full control of your experience on Twitter. So maybe give that some thought before moaning about what you read on there.
Now I am going to have a moan about what I read on there.
#FSGOUT
I see the above hashtag every day and I would say, nine times out of ten, it is in a sarcastic manner with the aim of ridiculing the folk who like to express their displeasure of the club's ownership. I am sure you have seen the tweets. Full of mock and condescension with a #FSGOUT on there as the cherry on the cupcake. It makes my blood boil.
I follow, I would say, a handful of people that are more negative than I normally am on Twitter (one can only take so much) and I do so because they happen to be for the most part, funny, witty and intelligent. Sometimes their negativity might get out of hand and if it does, I will ignore them while they rant or I might even use the mute button (a wonderful feature).
What I try not to do is climb on my high horse and act as if I am more reasoned or intelligent than they are. Basically, I try (try) not to be a dick.
(If you are feeling slightly self-conscious right now, chances are you have been a dick).
As I am writing this, we have 6 weeks to go before the first leg of the Champions league qualifier. It is a massive game and as such, it is imperative we have as strong a team as possible representing the mighty reds.
If we go into that game with the likes of Milner and Lovren in the starting line-up then we have fucked up. If those two are still in the starting line-up after the transfer window slams shut, we've failed.
The club has had months to identify weaknesses. There will be no excuses if they are not addressed. Well. Let me rephrase that. There should be no excuses. But chances are there will be plenty.
I have already seen people saying there is no real need for Keita that we can get [insert Croatian-sounding name here] as an alternative. Buy an extra centre back, maybe a more expensive left back than Robertson. It makes sense but it is about time Liverpool start actually signing their first choice targets. Exceptional talents like Keita is what helps take a team/club to the next level. The further down the list of options you go, the further away you go from the quality you desired. Did Barcelona have alternatives for Suarez or Neymar?
"If he's not for sale there's nothing we can do about it." Fuck that.
Every player is for sale. For the right price. We are not trying to sign a peak Lionel Messi from Barcelona. It is Naby Keita from RB Leipzig. He WILL have a price, one that would not bankrupt the club. The question is will Liverpool pay what it takes? If you believe that the club made a £100m bid for Mbappe then you would assume the money is available.
If Monaco said yes to our £100m bid. Would we still be in for Van Dijk as well as Keita? If so, that would mean a combined spend of £200m – £240m for the three of them.
If we take Mbappe out of the equation, can we not allocate the £100m bid Monaco rejected to the Keita and Van Dijk kitty? £200m is more than enough to get those deals done. Right? (A combined £150m probably gets both done).
It is not a case of not being able to afford Keita and Van Dijk but more a case of the club having its valuation for both and wanting to stick to the parameters of that.
Value
What is the value of Van Dijk and Keita to LFC? If signing both were the difference between scrapping between a 6th-3rd place in the league or really going toe to toe for the title then I would say they are invaluable to the club. Spending an extra £50m on the initial valuation for both combined is worth it. If it means going cheaper in other positions so be it. (Although we would not need to if, we are using the Mbappe money).
Change
The big change this summer is that the club has managed to convince two potentially world class players to join the club. Klopp has done his job in attracting the players. It is time for the execs to do theirs. Get the fucking deals done.
"United, Chelsea and City are struggling to land first choice targets. Be patient."
This is true; however, those clubs do not have the consistency of fucking up in the transfer market as we do. No club gets their first choice target every single time but Liverpool, particularly when going for players of a higher (but not necessarily elite) profile, seem to miss out on their first choice target every time.
It's that history of transfer market failures (and I shouldn't have to list them) as well as the Van Dijk cock-up and subsequent embarrassing statement put out by the club a few weeks ago that have some fans worried about the possibility of yet another summer of hurt. Despite the fact there over 50 days to go until the window closes. It is worth considering this before sarcastically tweeting #FSGOUT.