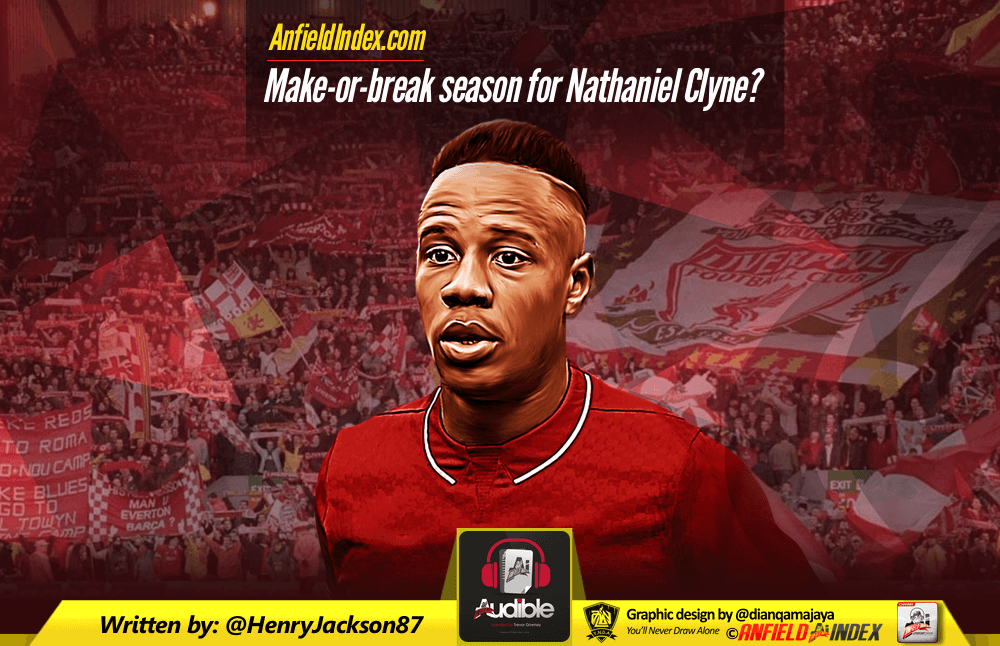 Make-or-break season for Nathaniel Clyne?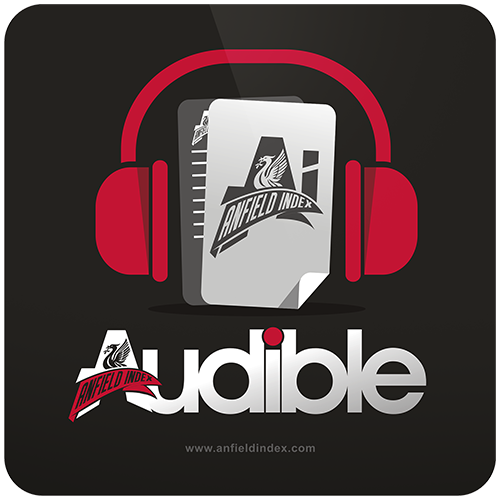 Listen to this article via @AIAudible !
I love a solid player – someone you know will never set the world alight and sell millions of shirts, but who will diligently get on with his job and not leave you tearing your hair out.
Nathaniel Clyne has been exactly that for the majority of his Liverpool career, filling the error-strewn void left by Glen Johnson in functional but consistent fashion.
He is not as flamboyant as some wrongly predicted when he made the switch from Southampton two years ago, but more often than not, that hasn't been too much of an issue.

Defensively, he is one of the Premier League's most reliable right-backs, and his lack of injuries are an added bonus, especially in a Reds squad constantly littered with individuals on the treatment table.
This consistently solid level that Clyne has found in a Liverpool shirt made him a certain regular for the first 18 months of his Anfield career, but for the first time, doubts have started to creep in.
Liverpool's well-documented post-Christmas capitulation last season saw many players dip alarmingly, and Clyne was right at the top of the list when it came to assessing the biggest individual slump.
Along with fellow under-fire full-back James Milner, he took a fair amount of criticism for too many lifeless showings, and fellow England right-back Kyle Walker's exceptional form for Tottenham only seemed to highlight his flaws further.
When Jurgen Klopp's side was firing on all cylinders, and Sadio Mane was around to dovetail effectively with Clyne down the right, all seemed happy in the world.
The England international could get away with being relatively quiet in the attacking third, such was the brilliance of those around him, and his aforementioned defensive expertise earned him plenty of plaudits.
When confidence dipped and legs started to creak, however, Clyne's limitations were exposed, and he arguably became a weak-link.
Opponents would allow the 26-year-old to have the ball, before closing off options for him further forward by sitting deep and giving Liverpool's forwards no space.
Too many performances lacked any kind of attacking conviction, and he looked scared whenever he was in possession. Crosses were wayward, passes were rarely forward and he looked as unlikely to chip in with a goal or assist as Jamie Carragher once did.
A few even started questioning some of his defensive contributions, which was a concern was someone so solid in that area of his game.
Those who back Clyne to the hilt will say that 93 appearances in two seasons took their toll on him, especially as he plays in arguably the most taxing position in a Klopp side. Little rest was afforded.
He clearly had nowhere near the same energy levels by the time 2017 arrived, and given how reliable he has been in general, you could argue that a few iffy months can be excused.
Regardless of whether you are in the "he's not good enough" or the "he'll come good" camp, one thing that cannot be denied is that his place in the team is under threat for the first time since joining in 2015.
The exciting emergence of Trent Alexander-Arnold has led to calls for the teenager to usurp Clyne and be Liverpool's first-choice right-back in 2017/18, with the 18-year-old a player beyond his years.
While this is a slightly reckless, romantic stance to take, with all due respect to the incredibly promising youngster, it won't take too much for Klopp to start considering a change.
Alexander-Arnold is a more technical, athletic footballer than Clyne – he has flourished as a central midfielder in the past – and his more natural attacking style could give the Reds an extra dimension in certain matches when opponents are proving tough to break down.
It should not be forgotten that he remains a work in progress, and defensively, there is still a huge amount to improve on. It is very easy to go overboard about a young English player, and it benefits nobody if too much is expected of Alexander-Arnold at this embryonic stage of his career.
Hopefully, his meteoric rise will have given Clyne the kick up the backside that he needs, though, as a massive season lurks on the horizon for Liverpool.
The England international should return refreshed after a very welcome summer break without international commitments, and the hope is that his poor run was just a combination of tiredness and a lack of belief.
Anyone willing to see the back of Clyne completely is wide of the mark – you only fully appreciate him when he's not there – and you need players of his ilk in any squad battling across four competitions.
Assuming he doesn't return in atrocious form, he must remain first-choice for the time being, but he will be more aware than anyone that improvements are called for.
He can be a very effective attacking full-back when he wants to be, with an excellent performance for England against Slovakia at Euro 2016 a good example of him flourishing further forward, but he must now showcase it on a regular basis.
When it comes to weaknesses in Liverpool's current squad, Clyne really is the least of the Reds' worries, and he will come good again.
There will be instances when Alexander-Arnold can be a more potent weapon, however, and if Clyne rests on his laurels, he could find himself out of the team.
We're about to see what he's made of – expect a response from a quiet but driven footballer.