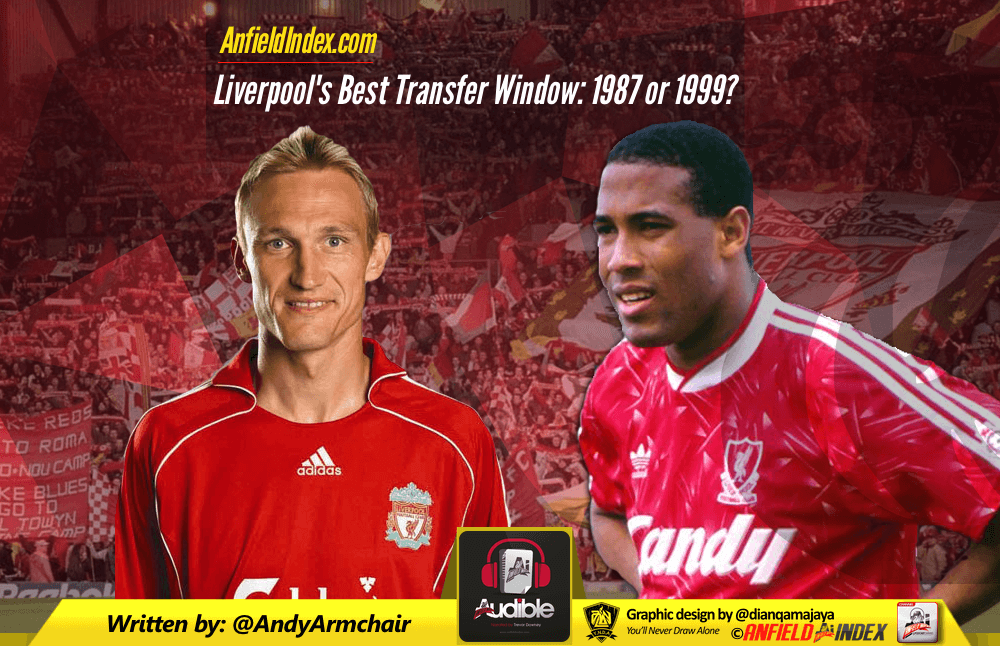 Liverpool's Best Transfer Window: 1987 or 1999?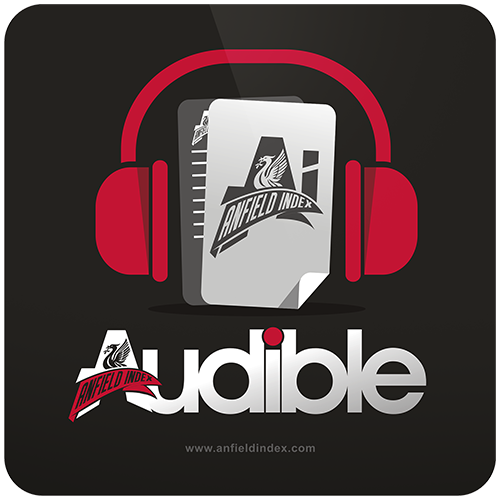 Listen to this article via @AIAudible !
If, like me, you are somewhat fatigued by the daily transfer window saga being played out across all platforms of media and need to take a step back from it all, here's something I hope will help. To escape the whole shenanigans and rollercoaster of arguments, discussions and debate as to whether or not Liverpool will have a successful summer of transfer business, I've took a step back in time to two of Liverpool's best ever transfer windows.
And yes, I know they weren't called windows back then, so just play along as we reminisce.
1987
Having already secured the services of striker John Aldridge for £750,000 from Oxford United in the January, to replace the outgoing Ian Rush, manager Kenny Dalglish looked for players to provide the service to Aldridge and supplement the loss of Rushie.
First, was John Barnes, a high profile capture from Watford for £900,000. A dazzling winger with sparkling skills, Barnes first made his name scoring a goal for England against Brazil in the Maracana that was so special, any samba legend would've been proud to call it their own. Much was made of Barnes only being Liverpool's second ever black player at the time and some of the disgusting racial abuse he'd had to endure; but if there were any question marks as to whether the Liverpool fans would accept him, they were soon put to bed as he quickly became a hero to the Kop.
Barnes' England team mate Peter Beardsley was next to join, this time in a then record fee of £1.9m from Newcastle United. Beardsley was the genius to finally replace his manager on the pitch and even wore Dalglish's number 7 shirt. Barnes, Beardsley and Aldridge quickly struck up an almost telepathic understanding on the pitch, between them scoring 56 of Liverpool's 87 league goals that season. The iconic duo of Rush and Dalglish were history and in their place were a trio that regularly destroyed opposition defences.
The final piece of business was actually done in October, when Liverpool went back to Oxford to sign Ray Houghton for around £825,000. Although Houghton would play on the right side of midfield, he was not a winger in the Barnes mould. His game was more about technique, passing and intelligent movement, but helped provide that extra balance to the side and allow the attacking trio of Barnes, Beardsley and Aldridge to sometime become a front three.
Liverpool cruised their way to the league title that season, playing some exceptional free-flowing, attacking football and didn't suffer a league defeat until their 30th game of the season. With a solid foundation already established, the signings of Barnes, Beardsley and Houghton helped to form one of the greatest Liverpool sides ever seen.
1999
Throughout the mid to late 1990's, Liverpool were acclaimed for playing very attractive football, but a soft underbelly often prevented them from translating the pass and move attacking play into winning trophies. The business done in the summer of 1999 set about changing that. The football was to become less attractive, but the defence more solid and eventually, trophies would follow.
The sometimes brilliant, but too often error prone David James would depart and be replaced by Dutch goalkeeper Sander Westerveld from Dutch club Vitesse for a fee in the region of £4m. The centre of defence would be completely re-shaped, with Swiss centre-back Stephane Henchoz brought in from Blackburn Rovers for £3.5m and the towering Fin, Sami Hyypia, for a very modest £2.6m from Willhem II in Holland.
In front of them would be Dietmar Hamann, the German midfielder known as 'Kaiser' was a more high profile £8m recruit from Newcastle United. Between them, they would form the core of defensive unit that would be much more mean than its predecessor and part of the spine that would go on to win the League Cup, FA Cup and UEFA Cup in 2001. Hyypia and Hamann would still be an integral part of the team that won the Champions League, on that famous night in Istanbul.
Hyypia in particular, was proof that sometimes your most important signings are not the big name, expensive ones; he went from relative unknown to legend during his decade at the club.
So, whether the signings be as high profile as Barnes was, record breaking like Beardsley or a canny in the case of Hyypia, let's hope in years to come we can look back at the summer of 2017 and celebrate the transfer business Liverpool did.