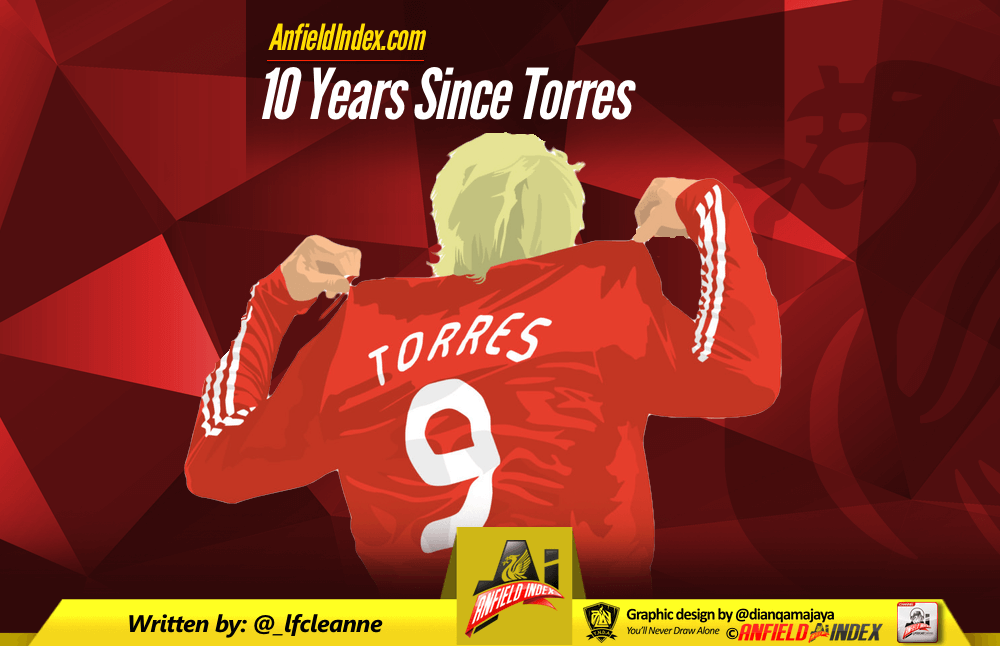 10 Years Since Torres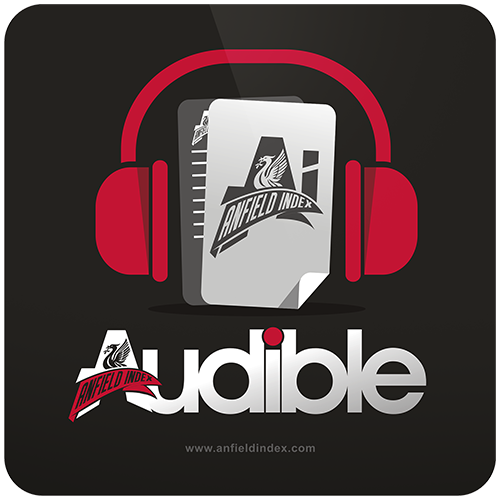 Listen to this article via @AIAudible !

July 4th will always have a place in Liverpool fan's hearts. Back in 2007, Rafael Benitez smashed the club's record transfer fee to bring Fernando Torres to Anfield for £20.2 million.
During his three-and-a-half-year spell, Torres established himself as one of the best No.9's the club had ever seen. Much like Bonny and Clyde, Batman and Robin or Harvey and Mike from TV series Suits (yes, I'm a huge fan), El Nino and Liverpool were perfect partners in crime.
A move to Chelsea in 2011 wounded the hearts of many, but the prodigy should never be forgotten.
The Lad From Sunny Spain
From the very moment Torres stepped foot on the Anfield turf, it was clear Liverpool had bought a player of the very highest order. Signing a month after the agonising defeat against AC Milan in the Champions League final, the Spaniard helped ease the pain of the past and offer fresh hope for the future.
He came with a big reputation – he had captained his boyhood club, Atletico Madrid, as a teenager and was growing fast on the international stage.
He knew how to deal with the pressure of playing for one of Europe's big-guns and therefore needed no such settling in period before he began banging in the goals. A tally of 33 goals marked an impressive debut season while securing the winning goal for Spain in the Euro 2008 final.
"He's complete: He can turn with his back to goal, arrive from deeper, score from mid-distance, head it, take free-kicks. I love not only the way he plays but his intensity." – Diego Simeone
Torres' second season saw him develop a tantalising partnership with Steven Gerrard. The former-Liverpool captain supported the No.9, putting chances on a plate week in, week out – chances that were well and truly taken.
Thriving under the physicality of the Premier League, Torres relied on his pace and power to barge through opposition defences. Physically and technically gifted, he was the complete package at Anfield.
"There have been very important people for me in different times. With Benitez, I reached a level I perhaps never dreamed of." – Fernando Torres, 2016
As per LFC History, a goals-per-game rate of 0.637 is testament to that, surpassing Luis Suarez and co. as one of the most prolific strikers in England's top tier.
| | | |
| --- | --- | --- |
| Name | Premier League Goals | Goals-per-game ratio |
| Torres | 65 | 0.637 |
| Suarez | 69 | 0.627 |
| Owen | 118 | 0.546 |
| Sturridge | 46 | 0.517 |
| Fowler | 128 | 0.481 |
Torres' sheer presence on the pitch made Liverpool a much more potent force. He had the ability to embarrass even the very best of centre-backs, particularly Manchester United's Nemanja Vidic who was left in no man's land on several occasions.
Sadly, injuries began to take their toll, preventing Torres from building on his impressive start.  The last 12-18 months in particular saw the Spaniard cut a frustrated figure, losing the speed and touch that made him so prolific to begin with.
Agitated by a lack of progress at the club, Torres was later sold to Chelsea for £50 million. It was a deal that worked well for Liverpool, who enjoyed his peak years, but it certainly came at a price.
The move tarnished the Spaniard's reputation among Liverpool supporters. It took some time to come to terms with – some fans still haven't.
Still, the 33-year-old was a joy to behold. He truly was unstoppable, reaching 50 league goals in scintillating fashion.
We will always have the memories, Nando. The swivel-volley against Blackburn, the beautiful curler against Arsenal, the debut goal against Chelsea to kick it all off, and last but by no means least, the times you humiliated Nemanja Vidic was tortured and humiliated.
Footballers like Torres don't come around all too often and although his move to Chelsea left a somewhat sour taste, he should be remembered for the magic in his boots. He's undoubtedly one of the best strikers Anfield has, and will, ever see.