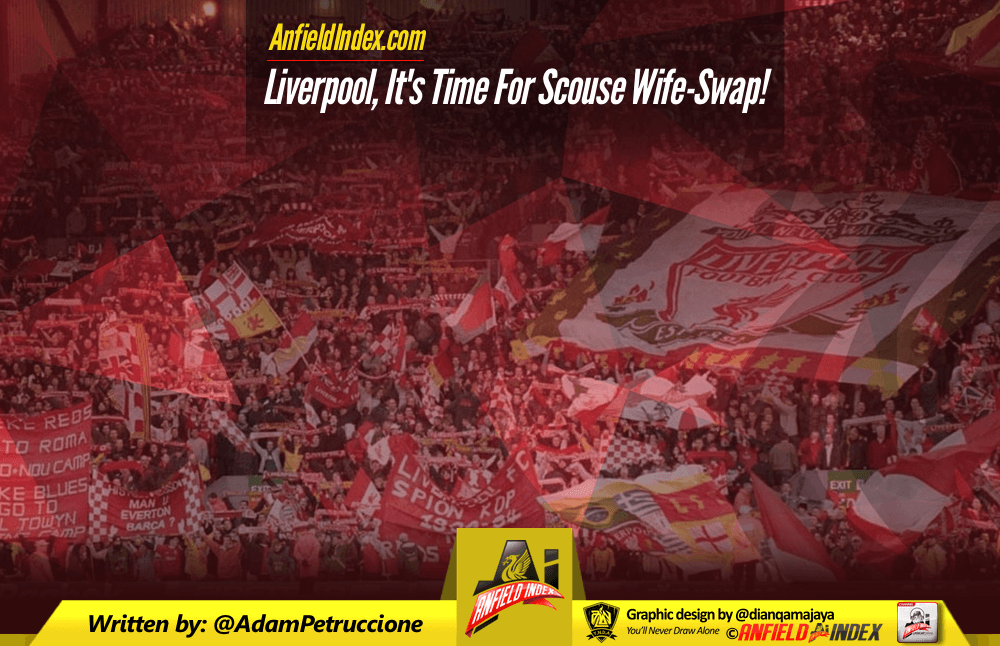 Liverpool, It's Time For Scouse Wife-Swap!
You may have tried to forget a 2003 reality show called Wife Swap which started in the UK and later ran in the US and other parts of the world.  The simple premise was that wives, usually frustrated with their actual husband and children, would be sent to live with a different family for two weeks.  You could count on each episode devolving into a flurry of insults and once in a while the audience was treated to full-on physical violence.  All of this usually culminated in a heartfelt moment where the wife returned to her original family with a better appreciation for them or with new ideas on how to improve their lives.
Our Liverpool family has had a frustrating time of it lately haven't we?  Rival clubs obsessively sing a song about a player who hasn't played for the Reds for years even in games not involving Liverpool.  It's been a bit since we've added to our trophy case.  Injuries seem to come in swarms and at the most inopportune times.  We use our team website to post apologies as casually as other teams post their upcoming schedules.
By the looks of things on Twitter we're all getting a little tired of each other so I thought perhaps it's time for a "wife-swap" of our own.  I've reached out to Liverpool supporters outside of the UK who can provide a taste of what the experience is like to support other storied franchises in their home countries and cities.  Will we come away with a better appreciation for our team, our owners, our on the field record?  Will we learn some lessons that we can take into the upcoming season?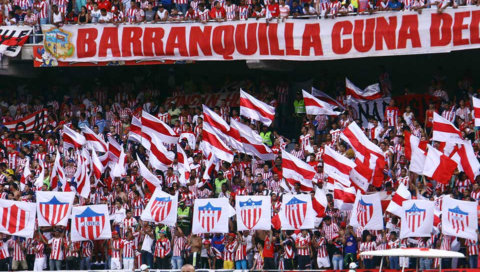 Junior de Barranquilla – Colombia (@LFC_Bquilla)
Sport: Football
Last Championship: 2011-II Primera A Title
Owner: Char Family
Stadium: Estadio Metropolitano (turf replaced in 2016 at the request of James Rodriguez)
What is it like to be a fan of Junior and Liverpool?  To start with, the two cities have many parallels despite being worlds apart. Both are blue-collar port cities; one on the banks of the Magdalena and the other on the Mersey.  The work of our country is done here on the coast while the politics of the country is decided hundreds of miles away.  As it is with Scousers the culture, the accent and the way of life is different here than in the interior.  The culture is unique to the rest of the country and it shows in our music.  Liverpool is known as the home of The Beatles, while Barranquilla is synonymous with Shakira.
Costeños appreciate many sports, but there is one that dominates like almost everywhere and that's our football.
Junior FC have forever dominated football in our city. Where Liverpool has always had its Everton living in its shadow Junior have seen several teams that have rise up and try to take the local throne but all without success.  Junior's biggest historical rival is Union Magdalena but they've faded into obscurity over the years.
Our owners?  Unfortunately we have a shared experience there as well.  The Char family are extremely wealthy (owners of the major supermarket chain) but they lack any knowledge of the sport or any appreciation for the supporters.  This has lead to a series of mistakes that have harmed the team and some less than ideal quotes suggesting that it doesn't matter if fans show up to the stadium because the club's economics don't rely on ticket sales.
It's a tough fight to compete against the big money teams in Medellin, one literally called "the Millionaires," Millonarios and Atlético Nacional. But, as with Liverpool this has been a statement summer for us.  Junior signed local product, Teó, from Sporting CP (Portugal). One of Colombia's World Cup stand-outs, he had left Junior in 2010 after leading Primera A in scoring and now returns to help bring the title back to Barranquilla. If only Liverpool's summer would bring them the return of a certain star striker.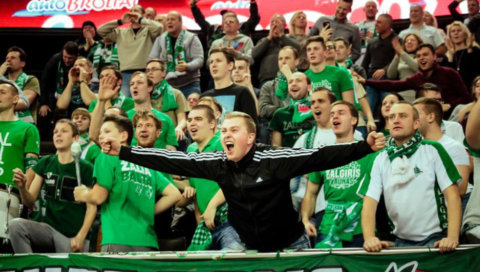 Žalgiris Kaunas (@Kolology)
Sport: Basketball
Last Championship: 2017 (European honour – 1999)
Owner: Independent Žalgiris Group
Stadium: Žalgirio Arena (built in 2011)
It is incredibly difficult to explain the vacuum a mid-level European basketball club is in. The only thing that pops to mind is Glasgow Celtic.
A not-even-funny-anymore domination in the local field that has started a few years ago is matched with realization we will never have enough money to actually do anything in Euroleague – the only basketball league in Europe that actually kinda matters.
In the late 2000s we found out that a distant European glory doesn't mean shit (Istanbul highlights?) The club was sinking low, its old arena was not fitting for anything except a dystopian novel (love it tho, what a place) and nothing was working.
Luckily, the city was building a new arena. And eventually, a banker called Vladimiras Romanovas (Hearts fan, yep, yep, get your hands up, he owned you too!) came along, bought us out and promised glory (the new owners?)
Signings of Ty Lawson (of Denver Nuggets) and Sonny Weems (Toronto Raptors) made us think that we are going to fucking dominate the whole lot. AND YET. The owner started dictating how a team should play, where should the players be, came to firing and hiring coaches at will – eventually everyone fucked off, his bank went BANKrupt and we were left with a huge debt and nothing to show for it. Think Hicks & Gillett but with the two of them actually demanding to get a game for reserves.
Up to this day, we are paying the debt off. But there is a light at the end of the tunnel. We play in the Euroleague and will continue doing so. Our coach is one of our own, the legend of the game in Lithuania – Šarūnas Jasikevičius. It's all going upwards. But we know one thing. Every player we get is only showcasing itself for the better Euroleague clubs and the NBA. We have no long term contracts and we know that almost no players are here to stay. The coach is going to leave too – a proper shock it was that he didn't leave this year. We've made a goddamn board in the city asking him not to leave.
But when he will, we'll do it all over again.
When supporting Liverpool FC, I dare to dream of winning the league or even repeating our European glory. But here? I'm just glad we're not liquidated.
After all, I only support the goddamn fucking West Brom of European basketball with the best arena in the continent.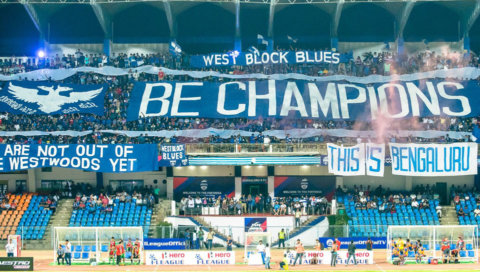 Bengaluru FC – Karnataka, India (@Aaditya_LFC)
Sport: Football
Last Championship: 2016
Owner: JSW Group
Stadium: Sree Kanteerava Stadium (in dispute with the state government)
In 2014, Indian football was languishing in deep depths. We were ranked around 170 in the FIFA rankings, had a domestic league that no one watched, and nothing seemed to be getting better. Then, came this club that I have grown to love.
Truth be told, I never followed Indian football with avid interest before the birth of Bengaluru FC. And the club was a breath of fresh air. But everything was a struggle, everything was a fight.
We had signed the captain of India, and perhaps the greatest ever Indian footballer in Sunil Chhetri, but the others were journeymen – players that nobody wanted, players who couldn't find a spot in existing clubs. No one wanted to join the new kids on the block. But the club had owners who were in it for the long term. After a long time, for someone in India, owing a football club wasn't a pastime.
The struggles didn't last long. Under Ashley Westwood, a former Manchester United academy graduate, we won three trophies in our first three years, including winning the league in our very first year.
In the meantime, there was another league floated by the federation, run by the richest man in India – Mukesh Ambani. So the players were very quickly playing for two different teams, under two different managers, in two different cities.
That didn't stop us. Last year, we reached the final of the AFC Cup (Loosely, Asia's equivalent of the Europa League). We were the first Indian side to do so. This year, we won our fourth trophy in 4 years of existence. Oh, and did I mention? Our fans set the precedent for a proper football fan culture in India. We loved the club more than anything. Suddenly in Bengaluru, there was more reason to love Sunil Chhetri than Virat Kohli (current Indian cricket team's captain).
The club is so loved that an Englishman became one of our favourite sons. John Johnson played youth football for Middlesbrough, but now he's as much a Bengaluru boy as he is a Teesside boy, if not more.
And now, the struggle has got real. Bengaluru have been bunted to the other league – the Indian Super League. And we have been forced to let go of our players. Asian football's vagaries mean that even though our season in India was over, we were halfway through the AFC Cup, where we won our group and will play in the playoffs, come August.
But from the entire squad we then had, we have two players now. Two. Loosely, imagine that the richest man in the UK (I don't know who that is) comes across with his billions, the FA shuts the Premier League down for a new franchise based league, and Liverpool are left with only Phil Coutinho and Sadio Mane. Add to that, the new franchises can take some of your other most important players away just so that there is a "level playing field". That is the situation that my club is in right now.
Why do we have to do that? Because our federation is a sellout, and thinks it can get by with the money from the Ambanis. And now, there is going to be a player draft.
We have a month to go for the AFC Cup playoffs and we have two players in our squad. TWO. Currently, we have more members in the backroom staff, than the playing squad.
We have no idea when that draft is going to take place. There is a fair chance we might go into the regional semi-final against our North Korean opponents with a squad that is alien. A squad that doesn't know its surroundings. A squad that the fans can never relate to straight away.
So when I turn to Liverpool and I see the fume because FSG did something or didn't do something, my heart cries for my Bengaluru FC. We have the most ambitious owners in the country, but four years of their stellar work has been undone because our federation is inept, because of the big bucks that a man among the top ten richest people in the world brings.
When I see my Bengaluru FC, I get perspective. I love Liverpool, I love Bengaluru, but I would never ever imagine Liverpool being in the kind of position that Bengaluru are in today.
My one message to my fellow Reds would be that supporting Liverpool, we're in a better place than so many other people who love their respective sports teams. We might complain about our owners, but having the best of owners doesn't guarantee anything, if circumstances conspire against you. Circumstances have conspired against Bengaluru, and for now, I have a club with two players on its roster to support.
Dallas Stars (@SamDargene)
Sport: Ice Hockey
Last Title: NHL Stanley Cup 1999
Owner: Tom Gaglardi (previously Tom Hicks)
Stadium: American Airlines Center (Built in 2001)
When most people think of Texas, they think about the Dallas Cowboys, 100-degree summers, and 72-ounce steaks. The last thing people think about is an Ice hockey team, even if the team is one of the most successful sports franchises in Texas. Winning a Stanley Cup and 8 division titles, the Stars popularity has grown significantly since the team moved to Dallas from Minnesota in 1993; even if majority of the fans have no idea what the fuck is going on it's an easy sport to sell; with constant gameplay, violent hitting, frequent fighting, and a winning atmosphere.
I fell in love with the stars as soon as I saw my first game when I was 7 years old. The team played a physical, swashbuckling style that opponents dreaded. The captain and my favorite player on the stars was Derian Hatcher. Hatcher was the true definition of leader; sacrificing his body to block shots, making clutch plays, and protecting his teammates if anyone tried to make a dirty play on them. He had Dallas in his blood; he was one of us. That was until team owner and snake worshiper Tom Hicks decided to let his contract run out in the summer of 2003 and he signed with arch rivals Detroit on a 5-year deal. I couldn't believe it. Angry and distraught I wanted to take revenge on Hicks for letting my favorite player leave. I decided that night that I was going to bike over to his house and throw rocks at his windows. What a bad ass I was…
I left in the dark of the night with my Stars jersey, mongoose bike, and the biggest rocks I could fit in my backpack. The only thing on my mind was how sweet it would feel to break this c******kers window. I pulled up to the house and perched my bike alongside the huge gate that protected his mansion. The only way in was to climb the gate. I looked around and to see if there were any cars nearby. All clear. I threw my backpack over and started then started to climb. I made it to the top. As I started to pull my back leg over the gate, it was snatched by the strongest grip that I've ever felt in my life.
"I take it you don't live here son, why don't you come down."
I slowly turned my head around to see the biggest baldest police officer I've ever seen. I'm not kidding, the lights of the car shined of his head and nearly blinded me almost causing me to fall on my way down. The officer sat me down and shined a flashlight in my face.
"Why are you trying to climb Mr. Hicks' gate?" he said in stern tone. I started to tear up and whimpered out, "I was going to break one of his windows." "Now why would you do something like that?" he chuckled. I couldn't hold my tears back and I started to bawl, "Because he let Derian Hatcher leave!"
Scared to death of the trouble I was about to face and still heartbroken, my head sank into my knees for what felt like an eternity as I continued to sob. The officer turned his light off and started to walk towards me. I quickly whipped my tears away and he picked me up and put me on my feet. "Listen here son, this happens in sports all the time. It doesn't matter if it's Derian Hatcher or Joe blow; players come and go all the time, it's a business. Getting mad and trying to break Mr. Hick's windows isn't going to bring Derian back, whether you think he's wrong for letting him go or not." I calmed down and picked my head up. "Are you going to tell my parents about this?" the officer smiled and patted me on the shoulder. "I don't know, are you still going to root for the Stars when next season starts?" I smiled and nodded my head as I picked up my bike and rode home.
11 years later the Stars are rebuilding from Hicks' sale of the club back in 2010 when he filled for bankruptcy. It's been a difficult process for new owner Tom Gaglardi. Most of the front office left during the sale and the team was bleeding 30 million a year. It's been a long process but each step has been a positive one. The biggest accomplishment has been regaining the faith of the fans. The fan base has been instrumental to the teams rebuilding effort and the team has started to post some positive results.
While rebuilding is a long and painful process, it only works when the fan base supporting the team. Bitching and trying to take revenge on owners gets your team nowhere. Take it from someone who has felt the pain of Tom Hicks' stupidity, you're not alone.
New York Mets (@RollsonShabbos)
•Sport: Baseball
•Last Championship: 1986
•Owner: Fred Wilpon
•Stadium: Citi Field (built 2009)
It's the fall of 2006.  The New York Mets are playing at home in game 7 of the National League Championship series in a season where they were the runaway best team in baseball.  The team is buoyed by their ability to add hall of fame caliber,  high priced stars (Carlos Beltran, Carlos Delgado, Pedro Martinez) and an injection of elite homegrown young talent (Jose Reyes and David Wright).  The team loses in game 7 in heartbreaking fashion, but, there is a sense amongst the fan base that there is the potential for a sustained run as the premier team in Major League Baseball.  In a city dominated by their crosstown rivals, Met fans sense the ability to finally bow their chest out and say "we own this city" for the first time since 1986.  Then the next three years happen.
2007– Best team in National League until they blow a 7 game lead with 17 left to play.  One of the biggest collapses in major league history.  Their rivals the Philadelphia Phillies win the division.
2008– Make a huge acquisition before the season, trading for the best pitcher in the game at the time but ignoring all other holes (bullpen).  Up again on Philadelphia down the stretch and again blow a division lead because of the bullpen.  Philadelphia wins the World Series.  During this winter, Mets ownership is revealed to have been a huge figure in the Bernie Madoff Ponzi scheme
2009– It all falls apart, the team has mismanaged injuries and ownership is hamstrung by massive spending constraints.  The team is dreadful until 2015.
Fast forward to the fall of 2015.  The Mets have reached the World Series by aggressively promoting elite young pitching talent (Noah Syndergaard, Matt Harvey, Steven Matz, Jacob deGrom) and a core of position players who are at the very top of their game (Michael Conforto,Daniel Murphy, Lucas Duda, Curtis Granderson, Yoenis Cespedes).  The team becomes a juggernaut from August through October, destroying everything in their wake.  This looks to be a team setup for long term success.  Despite losing the 2015 World Series in 5 games to a Kansas City Royals team that was the very definition of "death by a thousand paper cuts", the future is very bright.  Noah Syndergaard even tweets "this is just the start of something and not the end).
2016– Team does not re-sign Daniel Murphy after his amazing run in the 2015 post season but re-signs Yoenis Cespedes (who is still a phenomenal player).  Ideally the team is able to resign both, but, ownership is cheap and chooses to pick one instead of both.  Murphy signs with archrival, Washington Nationals, proceeds to torment Mets and become a legitimate MVP candidate.  Team makes a late run to make one game wild card playoff but are beaten at home.
2017– Mets in offseason add no one to roster.  Return same injury addled team, but everyone is a year older.  Team believes themselves to be World Series contenders but are instead punch line on how not to handle injuries.
The point in all of this: the Mets are a franchise who manage to squander any hint of success because they do not learn from their mistakes.  They are horrifically cheap despite being a baseball team in the NYC market, where they should be able to print money.  They have always had injury mismanagement issues but still never learn from them.  Every time they have a modicum of success, ownership/management treat it as trying to catch lightning in a bottle instead of building a real lasting contender.  The joys of being a Met fan are high when they're great but also bittered by the sense that the other shoe can and will drop at any moment and the knowledge that those wounds are self-inflicted by those with the biggest interest in a successful product.
New York Knicks (@AdamPetruccione)
•Sport: Basketball
•Last Championship: 1973
•Owner: James Dolan
•Stadium: Madison Square Garden (Last major renovation – 2013)
Welcome to New Yawwwk.  Where do I start with my hometown Knickerbockers?  One of the cornerstone franchises in the NBA, the Knicks have been an absolute laughingstock since the turn of the century.  Forget being embarrassed by finishing 8th.  In the years when I lived in Manhattan, if Knicks even flirted with a winning record you couldn't buy a ticket to see them play and rest of the time they were so bad you didn't even bother.
When I see the Twitter 'fume' generated when LFC take an extra week to sign a superstar player it's almost impossible to explain how awful it is being a Knicks fan to a local Liverpool supporter.
Are you feeling down in the dumps because Liverpool made a mess of the Virgil Van Dijk signing (still odds-on to sign for LFC)?  Well, let me take you back to the summer of 2010 and an event known in the U.S. simply as "The Decision." LeBron James, greatest basketball player in the world, becomes a free agent, and half the league position themselves to sign him.  The Knicks clear out their entire roster to make this possible, sacrificing the preceding season to do so.  LeBron decides to have a televised event to reveal where he'll sign and everyone in the media had their own guess as to where it would be.  Days before we find out he's holding the event at a Boys & Girls Club in Westchester, NY, just minutes from the Knicks training facility.  Knicks fans are going crazy, the New York media is sure he's going to choose us and at the end of a cringeworthy, 30 minute, nationally televised interview… LeBron says "This fall, I'm going to take my talents to South Beach and join the Miami Heat."
There is no feasible equivalent, but it would be something like Mbappe calling all the world's sports and entertainment media together, from SkySports to IndyKaila, to tell the universe where he was going to sign. He decides to hold the event at the Formby Golf Club and after an excruciating wait he looks into the camera and whispers to Gab Marcotti in a French accent that he's signing for Chelsea. Dab. Cut to commercial…
Have some harsh things to say about FSG, the transfer committee, or Michael Edwards?  Imagine if Liverpool had not just hired and fired, but thoroughly destroyed the reputation of the equivalent of Pep, Simeone, Zidane and then in desperation hired Furgeson as a chief executive and ran him out of town in disgrace for good measure.  That's basically been the Knicks.  Since their real decline began in 2000, they have had Hall-of-Famers Lenny Wilkens, Larry Brown and Isiah Thomas as coaches.  Mike D'Antoni was recognized as one of the most innovative coaches at the time of his hire in 2008.  All failed and all were fired in spectacular fashion.  Just this past week they fired former team president; Knick legend, connection to their 1973 championship, and 11 time NBA Champion coach, Phil Jackson who some speculate was trying to get fired by threatening to trade their player and top prospect.  This would be like Daglish coming back to run the front office and finding the job so terrible that he tried to sell Mané and Coutinho for a few quid just to force FSG to kick him out the door.
So yeah, it's bad. It's embarrassing. Did I mention the owner plays in a cringeworthy blues band called "JD & The Straight Shot?" How about the beloved announcer they fired for accurately describing how bad the Knicks were playing and then re-hired after he served a 12 month sentence related to sexual assault? (coincidentally he's the second most famous habitual biter in the world)  How about the time they blocked a project to build a stadium on Manhattan's West Side that could have brought several Super Bowl's and the Olympics just because he wanted his arena, Madison Square Garden to be the biggest event venue in the city?
While Liverpool are a global sports franchise that feels like it should always be fighting for titles… There are no guarantees.  Great clubs don't have to be great.  You could always be the Knicks.
Still with us?  I told you at the beginning Wife Swap usually lasted for two weeks and it may have taken you that long to read the article.
Scousers, you're not alone feeling frustration with Liverpool.  Reds supporters all over the world are sharing your angst.  The difference is we have followed other home teams that have endured far worse struggles than Liverpool and that keeps us slightly more grounded.  So as you scroll through Twitter this summer and your blood starts to boil, remember that you are a supporter of a special club.  Liverpool is not the biggest city in England, or the second biggest.  The team in a lot of ways has defied the odds, battling against the famous clubs of Europe from major cities while many other formerly "big-clubs" have fallen into obscurity.  The enduring strength of the club is the story behind it, and that's what keeps supporters around the world waking up at all hours of the night to cheer for your home team.  And if the Liverpool family keep believing, whether they're in the shadow of Anfield or oceans away, then the best part of our story is yet to be written.