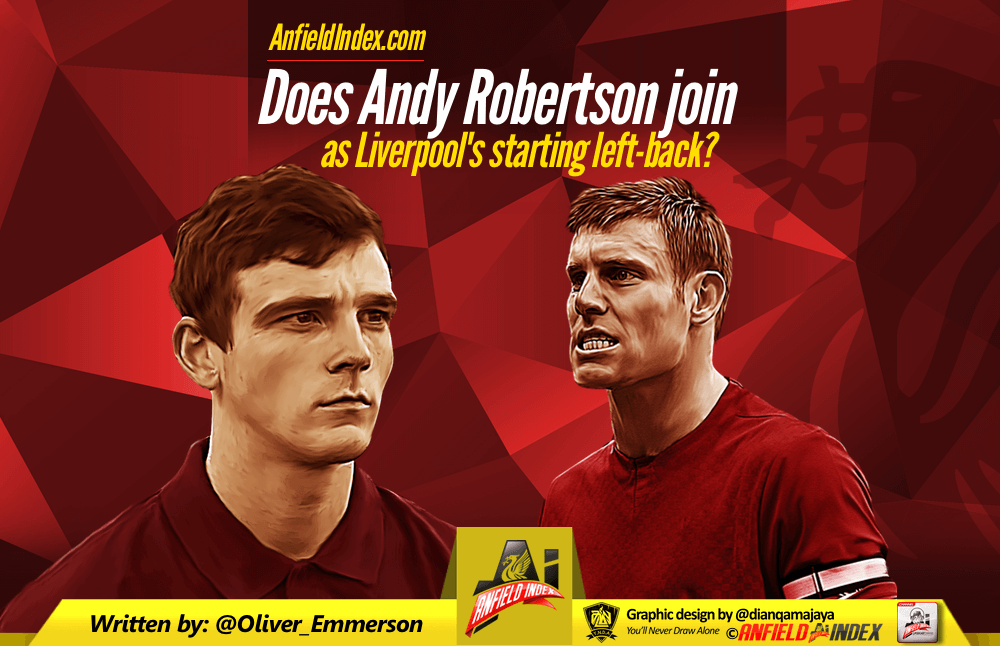 Does Andy Robertson join as Liverpool's starting left-back?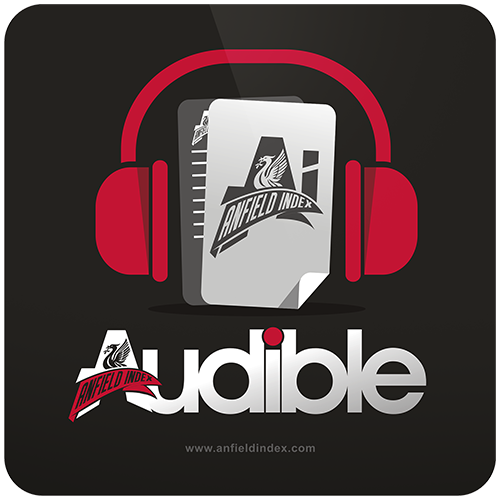 Listen to this article via @AIAudible !
As Liverpool confirmed the signing of Andy Robertson from Hull City on Friday afternoon, there was widespread relief amongst the fan-base.
Given the Scot's impressive form for Hull and potential to grow, the feeling is there that Liverpool may have finally found the solution to their left-back issue.
We've seen the likes of Dossena, Konchesky, Flanagan and Moreno all unsuccessfully occupy the starting position at the club, to the extent that we've ended up using midfielder James Milner there.
Surely now, Robertson arrives as the first choice left-back, hopefully to put an end to years of issues regarding the position.
Or does he?
Moreno out, Robertson in, causes concern
With a fairly simple deal having been done by the looks of it, Liverpool paying a fair fee of around £10M to a relegated team, many have been left wondering why it's taken until late July to complete a deal that Klopp has been chasing since the end of the season.
Certain journalists have speculated that it's been delayed due to the Reds seeking to offload Alberto Moreno before completing the Robertson deal, with interest from home and abroad for the Spaniard.
Moreno still remains a Liverpool player but seems to be moving closer to the exit door, and could play his last game for Liverpool against Leicester City on Saturday.
Any departure for Moreno within the next couple of weeks would fit the 'one in, one out' idea rather well. But could it cause concern for Liverpool fans hoping to see Robertson line-up against Watford on the opening day?
Despite being the only natural left-back on the books, Moreno started just a handful of games last season and was very much backup to James Milner, who himself was rarely injured.
Logically, if Liverpool needed to wait until Moreno was nearly out of the door to sign Robertson, it wouldn't be ridiculous to suggest that he's replacing Moreno as Milner's back-up, whether you like that or not.
Whether or not Robertson would have been signed had Moreno refused to move is something that would be of great interest to both the Liverpool fan-base and a certain Mr Milner.
Surely he flies into the first-team?
Such is the craving for a left-footed left-back that isn't Alberto Moreno, most Liverpool fans will be hoping and expecting that Robertson goes straight in.
Despite coming in as Moreno leaves, it's hard to think that Liverpool would have made left-back such a priority in the midst of chasing Naby Keita and Virgil van Dijk if it wasn't a priority position where they wanted a starter.
Obviously there will be lots of games this season as the Reds return to Europe so you could expect both Milner and Robertson to pick up a fair amount of game time, but there will likely be clear first choice.
Despite Milner's impressive efforts at left-back last season, a position he'd never played before, his deficiencies in the role – lack of pace, lack of a left-foot and poor defensive nous – were clear to see on occasions, especially in the final third of the season. There's only so many penalties that one can score to make up for those weaknesses.
Therefore, once Robertson is given the chance to prove himself on the training ground, you'd expect him to surpass Milner fairly easily.
It may not happen straight away as Klopp goes with tried and tested selections to help Liverpool into the Champions League group stage, but something will have gone wrong if Robertson isn't first choice by December.
In addition, every league winning Liverpool team needs a Scot. Let's hope Robertson's the one.