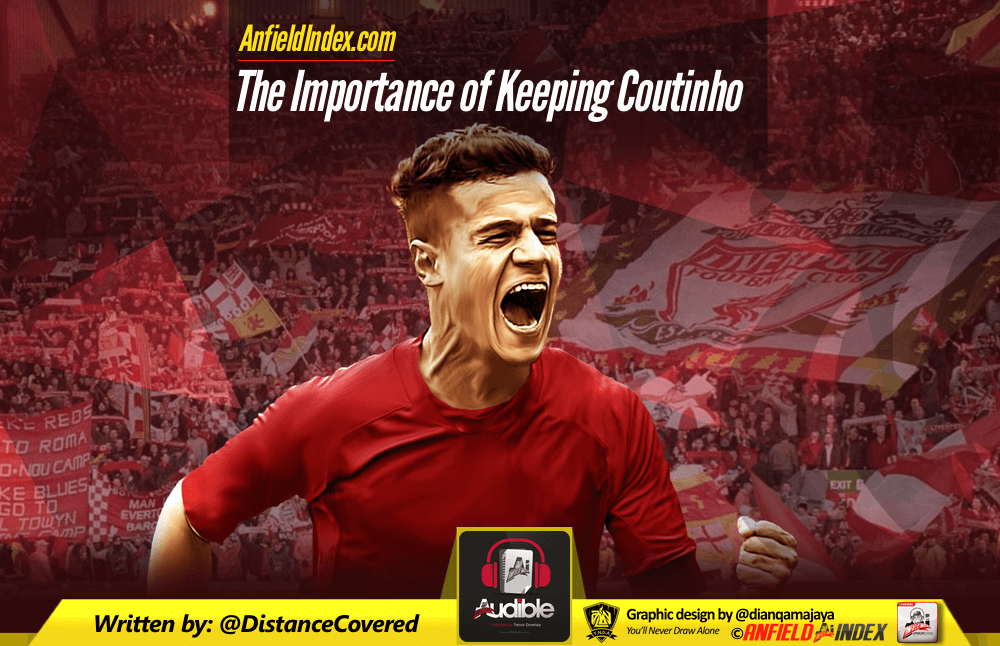 The Importance of Keeping Coutinho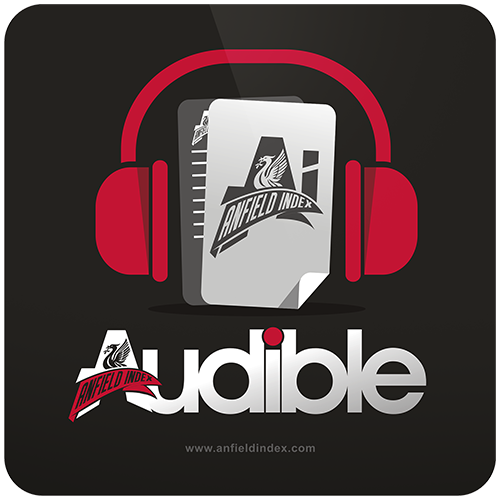 Listen to this article via @AIAudible !
In recent years, Liverpool have acted too much like a small club in the transfer market. The club has developed a reputation for signing high potential players to eventually sell-on for higher fees once those players reach close to their maximum output. Since 2009, Liverpool have lost Xabi Alonso, Mascherano, Sterling, Torres and Luis Suarez for a total of around £235m after signing those players for around £72.2m. This may be considered by some to be good business, as Liverpool have amassed an impressive £162.8m profit from those sales, but the on-field performances over those years have been detrimentally effected. Two of those five previously mentioned players were sold before the start of a Champions League campaign, signifying that Liverpool have a tendency to act weak even when in a position of strength. Consequently, both Champions League campaigns after those two major player sales resulted in Liverpool exiting the competition at the group stage.
Presently, Liverpool as a team and as a club are in their strongest position for a decade. One of the best managers in the world is at the helm and will be for at least another five seasons, the club have qualified for the Champions League, and as of yet no first-team regulars have been sold. In addition to that, the best player at the club in Philippe Coutinho is tied down on a five-year contract with the absence of a release clause. Overall, the club are in an incredibly strong position at this present time.
However, although that may be the case, Liverpool are again confronted with a test of strength on the back of Barcelona's supposed interest in signing the club's talisman, Phil Coutinho. Barcelona's relationship with Liverpool has been similar to Liverpool's with Southampton over the years, in that once a player starts to vastly outperform his teammates; he's poached by the bigger club. After obtaining Luis Suarez and Javier Mascherano, Barcelona have returned and now apparently want another of Liverpool's stars.

At this stage of Klopp's tenure, it is absolutely imperative that any advances from the Spanish club towards Coutinho are aggressively knocked back. The club are in a healthy position, with happy players, and Klopp is striving towards building a squad that is multifunctional and isn't overly reliant on any one player. Currently, the team relies on Coutinho's talents in certain match situations to help the team become unstuck, so until Klopp reaches a stage whereby he's built a squad with quality and depth and that has qualified for the Champions League for at least two consecutive seasons, Coutinho has to stay put.
He epitomises everything about this current Liverpool side under Klopp, by demonstrating attacking flair, loyalty, hard-work, teamwork, progress and happiness. The little Brazilian's influence in a Liverpool shirt cannot be underappreciated, and the thought of where the club would be without his services over the years is almost scary. This is a consideration which is often overlooked, as the contribution of a team's best player is commonly underestimated. After selling Luis Suarez, Liverpool went from 2nd to 6th the following season, after losing Sterling the team dropped from 6th to 8th, and after Xabi Alonso departed, 2nd to 7th. Thus, the immediate consequence of Liverpool selling a star player based on recent history is for the team to then suffer and decline the following year, hence why Liverpool seem to regularly have one title challenge every five years and the cycle keeps repeating.
In addition to Liverpool being in a strong footballing position, the club is also healthy from a financial perspective. Liverpool's revenue last season was £301m, so even the signing of Naby Keita or Virgil van Dijk would be affordable for the club without player sales being needed. A £65m signing for Liverpool works out as 21.5% of total revenue which is relatively normal; Arsene Wenger has signed 5 players for more % of total revenue than Keita or van Dijk would be for Liverpool, in Jeffers, Viera, Overmars, Wiltord and Henry.
It's about time that Liverpool actually recognised their position of strength both financially and on the field, and built on the progress of the previous season rather than consistently taking one step forward and two back. Liverpool are a mammoth club in footballing terms, and have often been labelled as a sleeping giant over the years, but under Klopp we've shown enough regular and consistent progress to suggest that this giant is about to finally be awakened once more. By keeping and building around Coutinho, and by adding Salah, Robertson, Solanke, van Dijk and potentially Keita, Liverpool will be going into a Champions League season with a stronger squad than the one that qualified for the first time since about 2008. Liverpool and FSG have the opportunity to take a further step forward after progressing last season, and ensuring Coutinho stays at the club is an essential part of that.