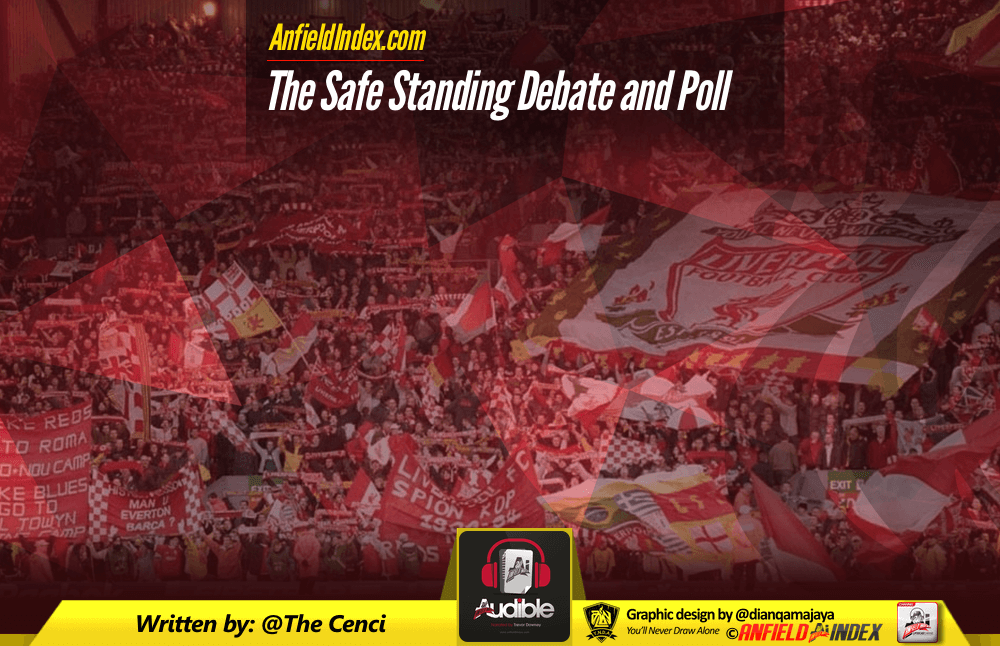 The Safe Standing Debate and Poll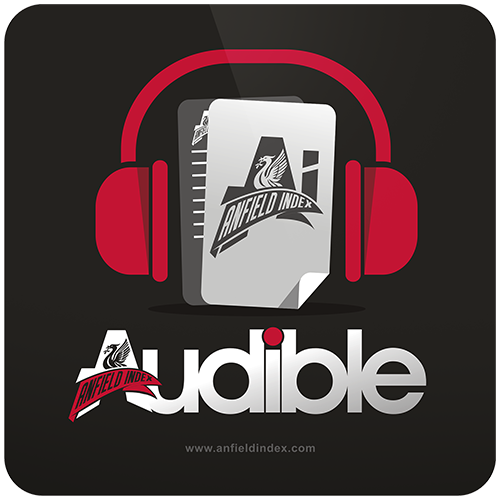 Listen to this article via @AIAudible !
On Saturday afternoon, the Liner Hotel behind Lime Street station was the venue for an open debate on the issue of safe standing and, in particular, the possible introduction of rail seating at Anfield.
Hosted by Spirit of Shankly, the fans' Union, the panel consisted of Amanda Jacks – the caseworker for the Football Supporters' Federation, Rick Riding – an Inspector with the Sports Ground Safety Authority and John-Paul Taylor – the Celtic FC Supporter Liaison Officer. Jay McKenna of SoS chaired the meeting and announced that its purpose was to eventually determine which position the Union would take in any potential future discussions with the club. He was also keen to stress that Safe Standing is an emotive issue for our club more than any other and urged everyone to speak in a calm manner and respect the views of others. This was achieved and an interesting and informative couple of hours were spent without caterwauling and raised voices.
Amanda outlined the FSF's approach to the debate and asked why the public can stand in almost every other field of entertainment – concerts etc. – but not football.  Rick spoke about his role while John-Paul explained how his club, Celtic, adopted rail seating in 2016 and how it's changed the atmosphere at Parkhead. He pointed out that there has yet to be a single reported incident since the railings when up.

Jay read out a statement from the club, stating that it is willing to listen to the fans on the matter. He also attended a meeting earlier in the week with the Hillsborough Families and survivors to discuss the options.  
Following this meeting a poll would be published on the SoS website for the next week with the result announced on 31st July.  The Union will then campaign on any decision made.
This is a complicated issue and perhaps it is most telling that along with the usual 'For 'and 'Against' fields, a third has been added, asserting 'I don't know enough about the issue and would like to learn more.' There is also an 'Undecided' option.  All answers are valid. 
The talk then began in earnest with comments and questions coming from both the room and from others submitted via email as they were unable to attend. The latter group included members of the Hillsborough Families Support Group – who recently voted to oppose the sentiment – and Sara Williams, whose late mother Anne, campaigned for justice for years. Sara lost her brother Kevin in 1989 when he was unlawfully killed at Hillsborough. She strongly supports the introduction of rail seating at Anfield.
John-Paul received the majority of questions, having worked with Celtic on their Safe Standing programme. He explained that the area is completely safe and has been an unqualified success. The supporter ratios are exactly the same, with one former seat equalling one standing place, though there has been a reduction in overall capacity due to aisle width being increased to help with the flow of fans etc.
Rail seating works by constructing a bar both in front and behind the fan to stop crushes occurring during goal celebrations or any pitch event. The supporters are protected and given plenty of room to stand in their own designated section. In some ways this is safer than the current set up where fans can stand in the ground but can still fall over seats and hurt ourselves during moments of drama. One audience member, Johnny Milburn, told of how he's fallen a few times at Anfield while another stated that in some areas, particularly the Upper Anfield Road, it is even more dangerous given the drop below. The bar system would make this impossible. John-Paul produced the following slide to demonstrate how it works.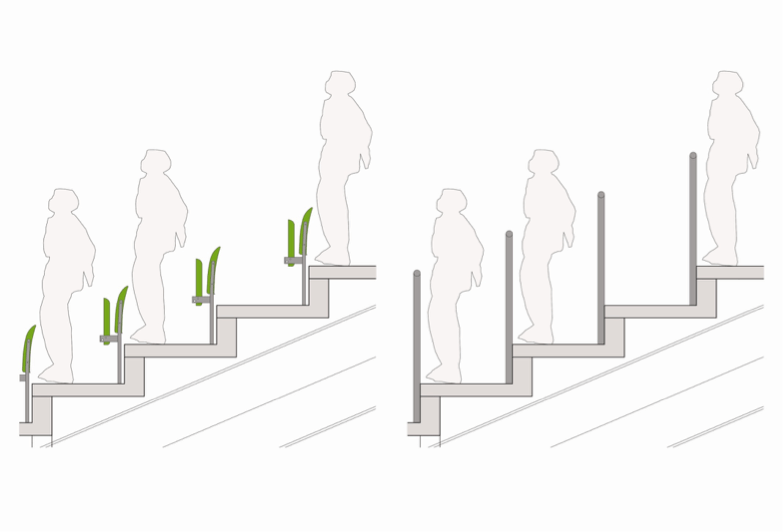 The current set up with any protection being at shin-height and the rail section on the right.
The questions to the panel and views expressed were more than pertinent. One Hillsborough survivor told of how he is still in two minds about his vote while others spoke vehemently for either case. One HFSG member said in an email that we shouldn't even be having this debate given the still rawness of the events of April 1989 while Becky Shah of the HJC gave a brave and compelling speech which ended with the words, 'Please don't use my mother's death to tell me whether I can or cannot stand in a ground.'
Of course, it's Hillsborough which makes this dialogue so complex. It is perfectly understandable why some are so against the return of terrace standing in any guise when they have either lost loved ones or came close to dying back in Sheffield.  Others would claim that rail standing gives people choice and increases atmosphere while being very safe. Others just aren't sure and see both sides.
And this is why the vote is so important. The poll is online now and – and I must stress this – is open to all. You do NOT have to be a member of the Spirit of Shankly to vote, nor do you have to agree with their other campaigns. They shall promote whatever cause the fans decide.
You can vote here:
https://www.surveymonkey.co.uk/r/SOSRailSeating
Every opinion is valid whether you've been a regular match-goer for years or are yet to visit Anfield. Please vote and add your voice to the debate. Hopefully the entire discussion can be handled as respectfully and delicately as was demonstrated on Saturday.
Thank you.