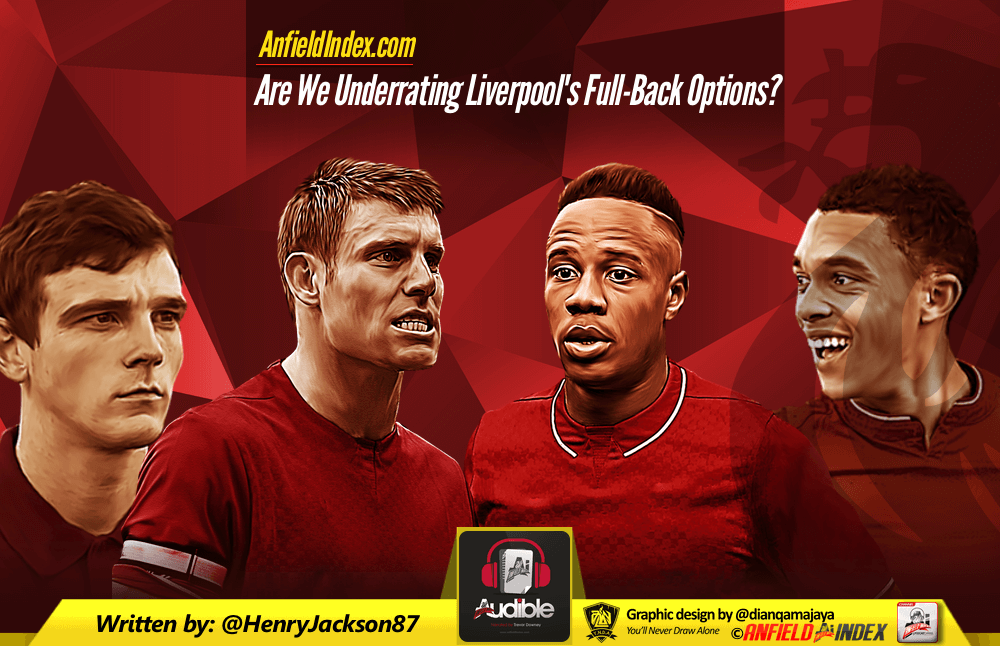 Are We Underrating Liverpool's Full-Back Options?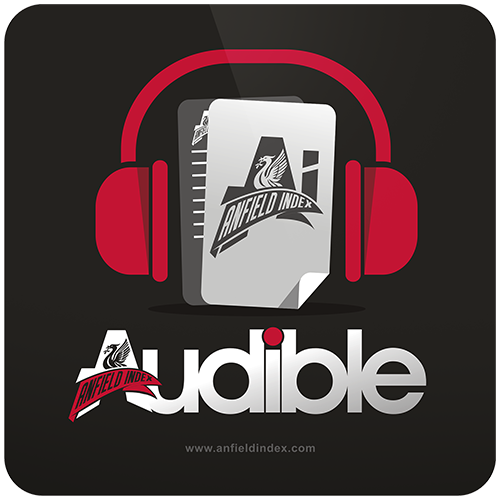 Listen to this article via @AIAudible !
It's fair to say that Liverpool's full-backs divide opinion.
The performances of James Milner and Nathaniel Clyne came under increasing scrutiny last season, with the duo's level dipping dramatically at the turn of the year and never returning.
Both receive plenty of negative press in an era when full-backs are as renowned for their flamboyant attacking play as they are their diligent defensive work – the names of Milner and Clyne are not likely to make it onto the back of supporters' shirts.

Then there's new signing Andy Robertson, whose arrival at Anfield went almost embarrassingly under the radar, amid constant talk surrounding possible moves for Virgil van Dijk and Naby Keita.
Robertson's capture was never going to set the world alight, considering he joined from a relegated Hull City side, and there are many who feel the Scot is not at the desired level to take Liverpool up a gear.
With Man City spending big on more stellar names such as Benjamin Mendy and Kyle Walker, and others also set to strengthen in that area, there is a feeling that a more established name was required at Anfield.
Then again, remember when we all wanted the more highly-rated Alberto Moreno instead of Ryan Bertrand?
Finally, there's Trent Alexander-Arnold. Few youngsters at Liverpool have promised so much since Steven Gerrard burst onto the scene almost 20 years ago.
A handful of mature, effective showings last season outlined his talent, and huge things are expected of him the more experienced he becomes.
Again, however, there is trepidation surrounding Jurgen Klopp's decision to make the teenager his second-choice right-back, with the rawness to his game still evident.
On the face of it, this doesn't exactly sound like the most convincing quartet of full-backs, but they are being harshly treated ahead of what we hope is a memorable season at Anfield.
Admittedly, there are imperfections that are undeniable, but Klopp has now got himself a healthy blend of experience, youth, attacking zest and defensive nous.
Milner has been nowhere near as bad as many have been desperate to claim – in fact, he was excellent for the first three months of last season.
He has limitations as a left-back, and can infuriate when he is having an off day, but few current Liverpool players possess his level of intelligence and big-game mentality.
The 31-year-old still has plenty to offer, even though he should be used more sparingly in tandem with Robertson.
When the big matches arrive, Milner is someone who reassures you with his presence, as he showed time and again from the penalty spot in 2016/17.
Clyne is very much Liverpool's Mr Consistent, and up until his disappointing run of form earlier this year, he rarely performed less than a seven out of 10 for the Reds.
His preference for playing it safe can be as frustrating as Milner's aimless crosses into the goalkeeper's arms, but many take him for granted. You only truly realise how steady Clyne is when he is unavailable.
That's not to say that he should be starting every week, though, and in Alexander-Arnold, he has someone pushing him close to being first-choice.
The hope is that it was fatigue playing the biggest part in Clyne's drop-off, after relentless football with little rest for two years, and that he will return to his metronomic self from this point on.
It is plain to see that both Milner and Clyne are limited – age is taking its toll on Milner's ability to get up and down the flank, while Clyne is not naturally attacking – which is where Robertson and Alexander-Arnold come into play.
Neither are seen as the most convincing of defenders yet – they will improve in that area with age – but they offer quality and natural attacking instincts in the final third.
When teams are parking the bus in games, their pace and guile will make them more useful alternatives to their more steady teammates, and they can help add another dimension to Liverpool's attacking play.
Tottenham's four full-backs last season are a good comparison to make, even though none had the inexperience of Robertson and Alexander-Arnold.
Kyle Walker and Danny Rose were the marauding forces, while Ben Davies and Kieran Trippier were slightly more measured, unexciting options for Mauricio Pochettino.
With games set to come thick and fast across four competitions for Klopp, all of his full-backs look set to play key roles in 2017/18.
They will all have to do something special to fully convince those who don't rate them, but their manager trusts them, and his judgement has been largely excellent during his time on Merseyside.
Liverpool could have more high-profile, highly-rated full-backs in their ranks, but the British quartet tasked with providing quality and consistency in that position will do a good job for the foreseeable future.
There will be moments of frustration, but Klopp using his older heads in the big games and his rising stars when the team needs more attack-minded full-backs should work well.
All four will surprise their doubters this season.