 No van Dijk? No Replacement? Equals Failed Transfer Window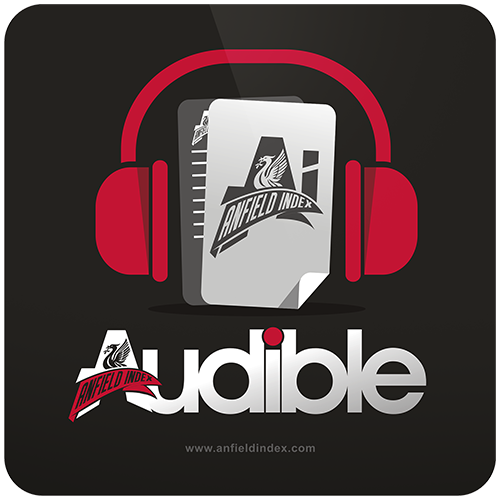 Listen to this article via @AIAudible !
In the last three seasons the Reds have conceded 140 goals in the Premier league, that is an average of 46.7 goals a season. Simply not good enough. There's nothing better than seeing an attacking Liverpool side at their fluid, dynamic best causing havoc to opposition defences, but for the previous five years, possibly longer,  we've seen our defence capitulate all too often. 4 against Bournemouth, 3 against Leicester, 3 against Watford, 2 against a dire Sunderland side. These are just a few examples where our leaky defence has failed and cost us dearly, so it's about time we addressed the biggest issue we've had in the team for the last five years or so. We've seen just how much of a positive impact Joel Matip had on the team last season: how much more solid did we look when he was in the team? A centre-back that oozes class and composure. Look at the impact he had on Dejan Lovren, he actually looked like a pretty decent centre-back for periods of last season and much of this has to be put down to him playing with a top class CB in Matip. Dejan Lovren is a good defender, he is, but he makes too many mistakes, many of which are magnified because of our expansive style of play, therefore, we need to sign a top class CB to partner Matip, giving us the best chance of solidifying our defence.
We're never going to have the best defensive record in the league and neither should we strive to have that. The way our full-backs bomb on mean our CB's are exposed and left to cover a lot of ground, a job most CB's in the league don't have to worry about. As a result, this emphasises just why our CB's must be the best in the league and more importantly have the physical attributes required to play in a high defensive line which plays on the front foot and takes chances. Failure to bring in a top level CB would be a damning indictment on the football club, whether it's Van Dijk or a top class alternative, I'm fairly relaxed either way but one thing is for sure if we don't have a new CB come the end of the transfer window we should be asking serious questions of one our manager and more importantly our scouting system.
I've chosen two definitions of failure as described by the Oxford dictionary – "The neglect or omission of expected or required action" and "A lack or deficiency of a desirable quality." I think both of these perfectly capture pretty much all Liverpool fans' opinion on the CB position at the minute. The heart of defence has been one of the biggest issues at our club for a long while and it's about time we addressed it. Put your personal opinion of Lovren aside for one moment, we'll all agree in OUR SYSTEM he's not good enough to start regularly in the Premier League and Champions League. That's not to say he hasn't got quality, he really does and I for one would be very happy to have him as our third choice centre-back heading into next season but if he's lining up next to Matip on a regular basis then serious questions have to be asked. We know both Lovren and Matip are injury prone, so we can't even rely on those two to play 40-50 games a season together which means the likes of Ragnar Klavan and Joe Gomez may be needed in some big games. Again both of these have good qualities but if we want to start challenging for trophies we need to stop with this mentality of 'Oh we might just be ok with Matip and Lovren.' No, this is not the time to take chances, we are very close to having a very, very good team and we have a top class manager so let's address this problematic position once and for all and sign a top quality CB.

For some context Liverpool conceded 42 goals last season which was the 5th worst out of the top 6, Arsenal conceded two more. The season before last we leaked 50 goals, which was the seventh worst out of the top 8 and in 14/15 we conceded 48 which was only 7 better than Tottenham who had the worst record out of the top 6. As mentioned, I'm not expecting us to have the best defence in the league, I'd much rather we beat teams 4-2 than 2-0, it's far more entertaining to watch and that's what football's all about. But we can't keep conceding 3's and 4's against bang average sides such as Bournemouth and Watford, giving us very little hope of beating them as it would take some attacking performance, even for our frontline to win those games. The best way to cut out these capitulations is to sign another quality CB who fits the system to partner Matip. It's very difficult to play in this Liverpool's defence because of how isolated they are, which is exactly why our CB's need to be the best in the league and have all the physical attributes to play in Klopp's system. Effectively they both need to be completes centre backs, which is exactly why Van Dijk is worth £70 million. He's quick which means he's very good in space and at covering ground, he's brilliant in the air, he's strong in the tackle and his decision making is constantly improving. He's the complete centre-back.
They'll be some people thinking that in a transfer widow in which we keep Coutinho, sign Mo Salah and dare I say it sign Keita or another quality midfielder, how can we deem it a failure. For starters as soon as top 4 was guaranteed there was no way the little magician was leaving, we had CL football, we've got one of the best managers in the world and we were always going to invest in the squad, therefore, this transfer window was never going to be the one he moved him. Don't get me wrong it's brilliant that he's staying, he'll be world class next season operating in a slightly deeper position but should him staying really be celebrated as our 'best business this window.' Stop being so patronising and give us a break. What about Mo Salah? He's a quality player, I said before the window opened if we signed him or Douglas Costa it would be great, and low and behold we sign the Egyptian speedster and what a signing he's going to prove to be, just perfect for Klopp's system. But again we all knew we needed another winger who could replicate Mane's pace and dynamism so is it really as surprise we signed him, certainly not for me anyway. We may also sign a top quality midfielder as well and in my opinion we definitely need a midfielder who can do everything, strengthening the centre of the park should we suffer injuries to the likes of Wijnaldum or Lallana who were crucial parts of our system last year. Again, it's great if we can sign a top quality midfielder to transform the team and strengthen our spine but with Champions league football and our high energy style of play wasn't this always going to be needed?
Liverpool's main problems at CB come against weaker sides when we commit men forward and leave our CB's isolated. A lot of the time the attacking performance of the team will be great but when we concede one we often go on to capitulate and concede two, three or even four, this is just simply not acceptable. Teams capable of winning the Premier league don't crumble under pressure, they dig in and rely on their quality at the back to save them and keep them in games and if their attack is good enough to take the game away from their opposition then that's a bonus not a necessity.
Finding a player as good as Van Dijk is very difficult and it is unlikely if we miss out on the Dutchman we'll sign a player at his level but someone like Kalidou Koulibaly would certainly be a good option. We know how desperate Klopp is to recruit Van Dijk and he probably thinks he can get away without signing a CB for the first half of next season and then sign him in January but we all know things like that never seem to come to fruition. In my opinion this strategy would mean Klopp is taking an unnecessary gamble, yes Van Dijk is a very good defender but there are a number of CB's who possess similar attributes and quality to the Dutchman. If he wants the Southampton defender to lead his backline then why not look to sign him in January or next season but it should not be at the expense of signing another CB in this window. Centre back has been a problematic position for too many years and it's about time we rectified it once and for all this summer. This Liverpool side that Klopp is building is slowly evolving into a real force so let's get a top class CB in and just see how far it can take us. Anything other than signing top quality CB this window has to be deemed a failure and I'd question people's ambition for the club if you argue against this.