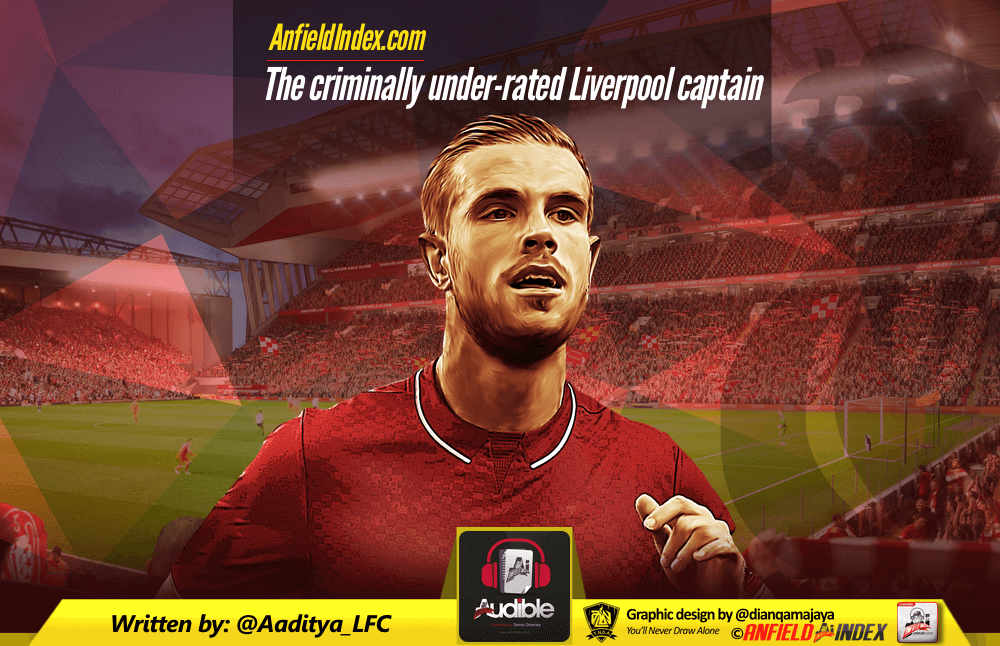 The criminally under-rated Liverpool captain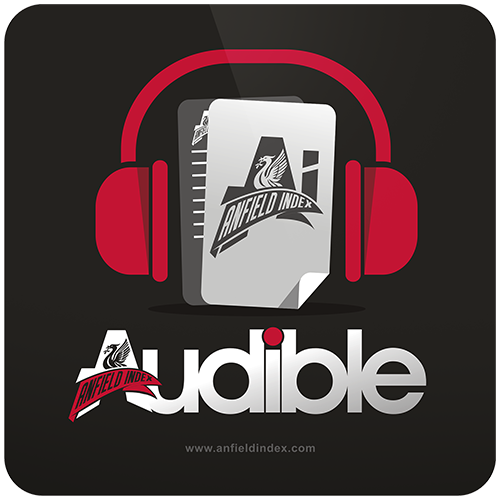 Listen to this article via @AIAudible !
Last year, when Jurgen Klopp was once asked about Jordan Henderson, the German was unflustered when he said his captain is the most criminally under-rated player in the Premier League.
Henderson is the subject of ridicule, from Liverpool fans and opposition fans alike. But does he deserve that? I don't believe he does.
Since he permanently took over the captain's armband from Steven Gerrard at the start of the 2015-16 season, the biggest drawback about Henderson has been how often he has got injured.

But why does he get as much hate as he does? The answer to that lies partly in how Sir Alex Ferguson once described his "from the hip" awkward running style.
The common perception is that you cannot be a controller in midfield if you look awkward on the ball. But the common perception, as with many of those, does not reflect the entire picture.
Last season, Liverpool had four midfielders in the squad. Henderson, Emre Can, Georginio Wijnaldum and Adam Lallana. It is very likely that for Henderson's position at the base of the midfield, the one competition will come from Can, who had a terrific end to last season playing in that position.
But to be fair to the captain, as long as he played there, that position was his own, and he impacted how Liverpool play. Henderson is similar to what Darren Fletcher was to Ferguson at United. Unfashionable, even ugly, but mighty effective. For Klopp's system, his captain is pivotal.
Last season, Henderson provided everything you'd want from a deep-lying midfielder. He played 24 Premier League games for the club last season, and was comfortably the best midfielder in the side, purely by the numbers.
He was the best passer in the side, his 86% pass completion rate matched only by Wijnaldum. And this is where the biggest myth about Henderson comes into play. He is perceived as a "safe" passer, someone who plays the ball only backwards and sideways.
The numbers emphatically disprove that. He completed a total of 1,993 passes last season. Out of those, 1,319 were played forward. So, one in three Henderson passes go backwards. The numbers are very similar to Sergio Busquets's in La Liga. Busquets played 1,443 forward passes out of 2,091 passes.
But that is not where Henderson's more important contributions come. He is a defensive midfielder, in a side that has as shaky a defence as any in the top half of the Premier League.
To protect that back four is Henderson's primary duties. With 4.73 interceptions or tackles in every 90 minutes, Henderson is comfortably ahead of the other Liverpool midfielders in that metric.
Another huge complaint is that Henderson is tactically unaware and unfit to wear the captain's armband. Look at that Liverpool team when he's on the pitch, and there's only one man commanding the troops.
Jordan Henderson is a classic case of someone's reputation preceding him. When Liverpool signed a precocious youngster for 16 million pounds, the fans demanded that he not be overawed by his surroundings, and that he bed in straightaway. For a youngster making his first move outside home, and that too to a club like Liverpool, that was never going to happen.
While the press will run about English players being over-rated, there is one leading one of the biggest clubs in the land that is criminally under-rated.
He barely gets caught on the ball, he rarely commits fatal errors. When he does decide to go for the extravagant, it is only because, technically, he is capable of doing that. So be it playing the long diagonal to the wide players, or curling one into the far post (Remember Thibaut Courtois and Marko Grujic), it is barely ever a laughable attempt. The biggest positive about Henderson is that it looks like he knows what he is going to do with the ball, a split second before he receives it, and whatever the situation, he plays it. They are not the traits of a star midfielder, but can everyone be a Philippe Coutinho? Why is little Phil so special if everyone can do what he does?
That style is why he barely makes errors. He knows what he is doing with the ball, and which part of the pitch he can do it in. He's not the first of his kind, he's definitely not the last of his kind. And hell, he's definitely not Steven Gerrard. Gerrards don't grow on trees.
But Liverpool's captain is vital to his side, and for his and our sake, one can only hope that the foot injury that has hampered his last two seasons incessantly will stay away. If they do, then who knows? The Premier League Asia Trophy might not be the only piece of silverware for the Anfield cabinet next May.