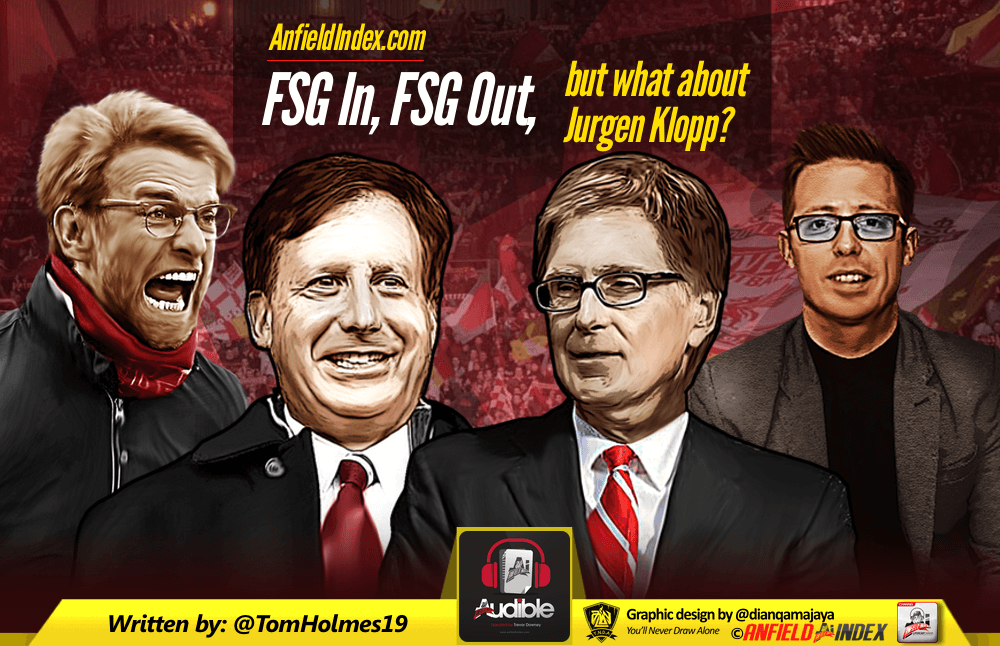 FSG In, FSG Out, but what about Jurgen Klopp?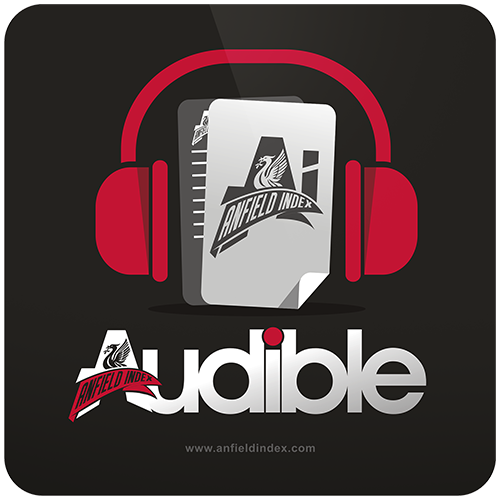 Listen to this article via @AIAudible !
In what has been a turbulent summer for Liverpool fans up until this point, one thing remains reasonably consistent: speculation about FSG. FSG this, FSG that. FSG in, FSG out. FSG are to blame if we don't sign Van Dijk and Keita, FSG don't want us to sign Van Dijk and Keita, FSG will have proven themselves, it's time for FSG to step up. And amongst all of this, it's not clear who FSG is actually supposed to mean. Is it Michael Edwards? Is it Tom Werner? Is it John Henry? Or is it Jürgen Klopp?
There seems to be an odd break between Klopp, the footballing man, and FSG the entity, the businessmen. And this break seems to be divorced from the reality of the situation, which is that Klopp has a very real and very powerful say on transfers. He has a very close relationship with Edwards and whilst he may not himself be a negotiating businessman, he nevertheless has as much of a say in transfers as anyone at the club. Moreover, whilst Klopp is an employee of FSG, and one who is certainly a football man and not a business man, Klopp is as much an employee of FSG as Edwards is, and their goals are aligned.
So why are Liverpool fans so reluctant, on the whole, to blame our manager for any perceived transfer failings? When Liverpool were forced to apologise for tapping up Virgil Van Dijk, who was it that was responsible for that tapping up? Who was it who had transgressed in such a public, almost arrogant manner? Whilst we may never know exactly who leaked it to the press that Van Dijk was only interested in a move to Anfield, do we honestly believe that they wouldn't have had Klopp's blessing, should that have been a tactical move on the club's part?

Klopp himself has picked Liverpool's two main targets, and they are both exceptional targets, but does that mean that if we fail to get those targets he is blameless? Almost certainly not, although given the public and increasingly petulant nature of RB Leipzig's attempts to hold onto Naby Keita, it seems unfair to blame anyone in Liverpool's camp at all should that transfer collapse. Contrary to what some people on Twitter think, transfers aren't as simple as throwing £80m at a player or walking away inside a week with no need for the basics such as "negotiation".
So what happens if Liverpool don't sign Van Dijk and Keita? Well then what happens after that will well and truly be on Jürgen Klopp's shoulders. Whether or not Klopp has alternatives to these players lined up remains to be seen, but there are plenty of rumblings to suggest that he does not. If Liverpool begin the season and end the transfer window with Dejan Lovren still at the heart of our defence then that will be on Klopp and Klopp alone. Klopp has made the decision to go for Van Dijk, Klopp has tapped up Van Dijk, and if we cannot secure Van Dijk's services as a result, then it is up to Klopp to find a replacement.
Klopp has stated that he has the final word on transfers, so why are we so quick to absolve him of any blame where transfers are concerned? Some will argue he is lying to protect FSG, others will say that FSG aren't trying hard enough and of course, there is a fair point to be made that it's simply not good enough if Klopp names two big targets, has FSG's backing and yet the club fail to get either target.
None of this is attempting to absolve FSG of any blame. The Van Dijk apology is a mess that Edwards and his team need to take at least partial responsibility for. If the Keita deal also collapses then Liverpool have spent a lot of time and effort investing in a player that it's always been reported wasn't for sale.
But our manager picks the targets. He must have contingency targets. He must take responsibility for his role in the tapping up scandal. And ultimately, it is Jürgen Klopp who has to bear the brunt of the impact that the decisions this summer will have. He is the one who needs this squad to come together. This is Klopp's second full season as Liverpool manager and he needs to start delivering.
Personally, I have every confidence that Liverpool will get at least one big deal over the line this summer, and that there will be absolutely no need to castigate FSG, Edwards or Klopp, but the point that's worth bearing in mind is that if things do go wrong, people will be quick to point the finger at FSG. Will they be so quick to point the finger at Jürgen Klopp?