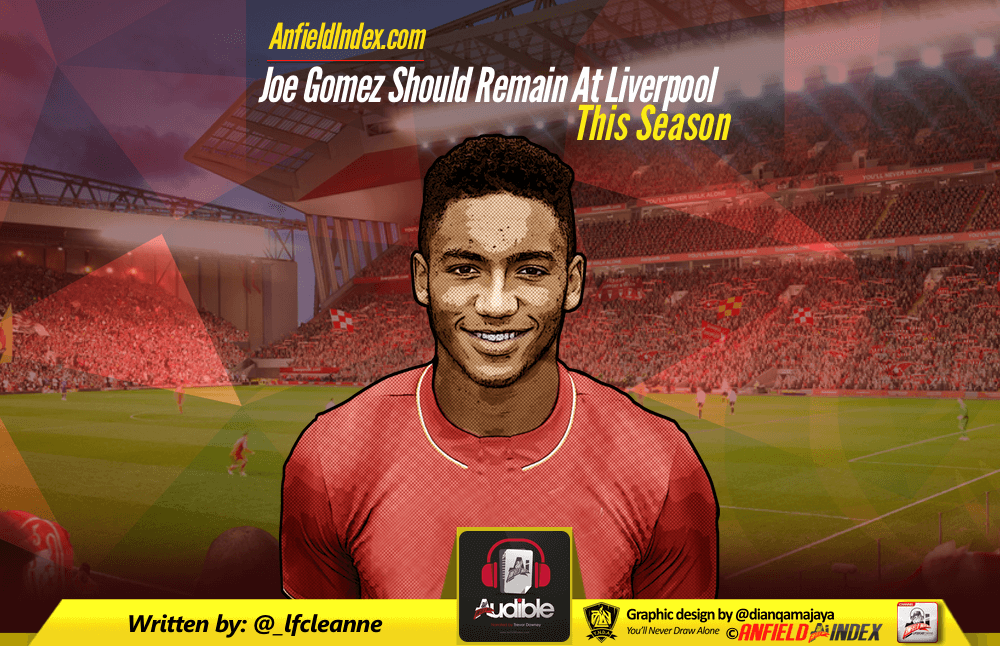 Joe Gomez Should Remain At Liverpool This Season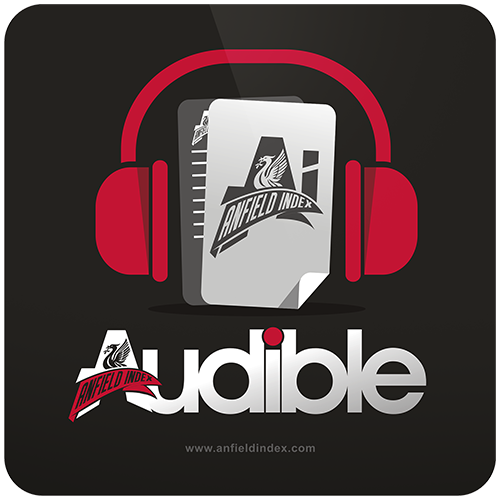 Listen to this article via @AIAudible !
Joe Gomez has endured a torrid time since moving to Liverpool, suffering an untimely ACL injury just seven days into Jurgen Klopp's tenure as manager. The 20-year-old was ruled out for the rest of the season after being forced off the pitch ten minutes into England Under-21's game against Kazakhstan.
"Gomez came here and I met him for the first time. What a wonderful young play – tall and muscles in the right positions. From this point on it goes in the other direction and he can count the days until he's back." – Jurgen Klopp
When Gomez first broke into the team under Brendan Rodgers, he impressed in an unnatural position, having been more accustomed to a role in the heart of the defence.
Showing confidence in possession, the 20-year-old handled himself admirably. Possessing the pace and power to match it, he became a thoroughly exciting prospect at Liverpool from an early stage.

Sadly, his injury stunted any momentum from building up, with Gomez quickly becoming the forgotten man at Anfield given his lengthy absence.
However, with Liverpool failing in their pursuit of Virgil van Dijk thus far, and Mamadou Sakho firmly out of contention and awaiting a move away from Merseyside, Gomez could well get the chance to put his future back on track this season.
The Charlton-youngster has impressed during pre-season thus far, with Jurgen Klopp using the time to assess what the next course of action should be.
An impressive performance against Hertha BSC will have done him no harm, with the 20-year-old taking advantage of Nathaniel Clyne's ongoing injury issues and Klopp's decision to take Alexander-Arnold out of the limelight. Switching to centre-back after Jon Flanagan's introduction, Gomez showed real versatility – a trait that could see him fulfil an important role this season.
The boss himself has been quick to point out how the 20-year-old's versatility could be a decisive factor in determining what lies ahead for him this season.
"The full-back position is now unbelievably important for us now because Clyney has had no pre-season so far. We need these different options and it's good to have Gomez back, absolutely."
Joel Matip and Dejan Lovren struggled to maintain their fitness last year, meaning Liverpool can hardly rely on them for a new, more rigorous campaign, while Lucas Leiva's departure for Lazio has left Klopp short on options. Gomez could provide some healthy competition for Clyne and Alexander-Arnold at right-back, especially given the former has yet to feature in pre-season so far and will therefore miss the start of the Premier League season. Alternatively, he has shown equal comfort in the left-back role where Liverpool's numbers remain low despite the arrival of Andrew Robertson.
Given the club are a bit short at the back as it stands, Gomez could be a useful understudy for the upcoming season, battling Ragnar Klavan for a spot in the line-up should Matip or Lovren suffer any injuries while providing useful competition for places in the full-back areas. The former-Charlton youngster is injury prone himself, having sustained a minor knock to his knee that has subsequently ruled him out of the Audi Cup. It's a huge set back for Gomez, who would have had his sights set on starting the new Premier League campaign in Clyne's absence.
Should he be shipped out on loan for the coming season, there is a risk that yet another youngster with plenty of promise simply fades into the background and fails to force their way into future plans. It's a regular occurrence among the top teams – Chelsea being a prime example with their tendency to send players to Vitesse before selling them on.
A prime opportunity has presented itself; the Reds are set to embark on a new season with heavier physical demands due to their involvement in Europe with worryingly few options in defence. Even if Liverpool secure a top-class centre-back this summer, they would be reliant on players who were injury prone last season. Should Matip and Lovren suffer the same fate this time round, Klopp could find himself just two injuries away from having to play a midfielder at the back.
Brighton would naturally offer a good opportunity for Gomez to gain experience in the Premier League but there is a role for him to play at Liverpool this season and any opportunities to integrate him into Klopp's system will be much more beneficial to his development. The player is eager to fight for his future at Anfield and given his versatility to play in numerous positions across the back-line, keeping him in the ranks would be a wise decision.