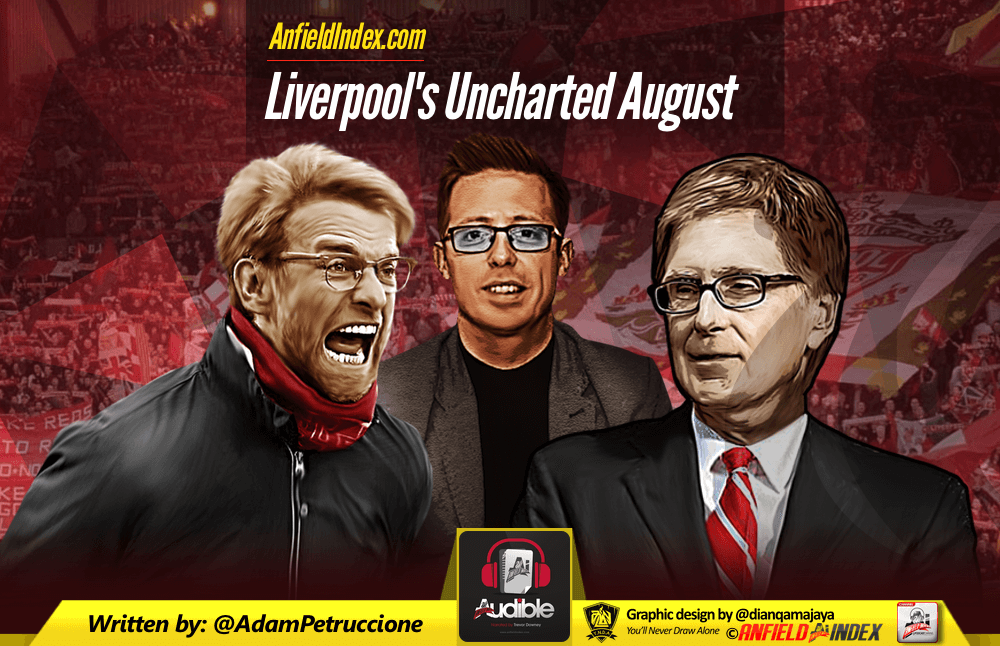 Liverpool's Uncharted August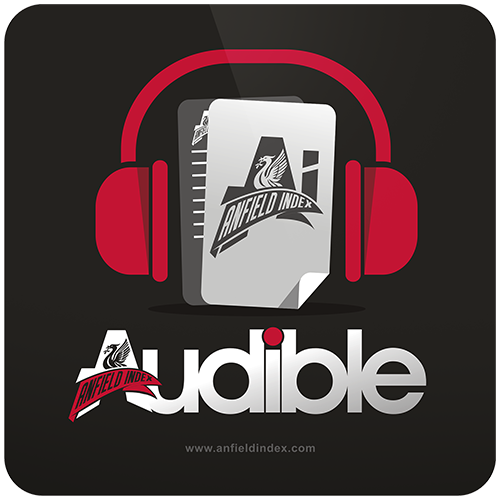 Listen to this article via @AIAudible !
Early in July we all  had our favorite Liverpool writer we looked to for transfer intel, but those usually clued-in were mostly silent.  Into the void stepped a new batch of ITK's with exotic ties to unnamed "sources" from far away lands. We quietly hoped they had it right.  They didn't.
Curiously, they were all telling similar tales, that Liverpool would at least have the second of their top three targets leaning on walls and swapping stories about their Istanbul experience by the time the Reds touched down in Hong Kong.  If not by then, surely by the next week.  Absolutely before training camp in Germany… before Watford hopefully?
None of the crystal football rubbing prognosticators got it right.  And to be fair, the mainstream journalists haven't had much of a clue either.  The fact is that Keita is still a RB Leipzig player and even played in a friendly in London just in case we needed final proof.

Van Dijk? He's still in limbo while LFC Twitter is attempting to solve the riddle of the number-17 shirt.  The defender told the Saints he wants a move.  The club says they're hoping to re-integrate him into the squad next week, but they ran out someone else in a 17 kit against St Etienne. We'd love this to be a vital clue, but more likely it's yet another false alarm, another fizzled firework in a summer crying out for a grand-finale.
So where do we actually stand? What's real and what is hyperbole?
Looking at the record of who has been signed during each of the summer transfer windows in the FSG era, it doesn't look promising if I'm honest.  The club aren't against making August signings entirely, but it hasn't happened since Alberto Moreno and Mario Balotelli in 2014.
LIVERPOOL SUMMER TRANSFERS DURING THE FSG ERA
| | |
| --- | --- |
| 2011 July Transfers | 2011 August Transfers |
| Charlie Adam | Jose Enrique |
| Stewart Downing | Sebastian Coates |
| Doni | Craig Bellamy |
| | |
| --- | --- |
| 2012 July Transfers | 2012 August Transfers |
| Fabio Borini | Joe Allen |
| | Oussama Assaidi |
| | Samed Yesil |
| | |
| --- | --- |
| 2013 July Transfers | 2013 August Transfers |
| Luis Alberto | Tiago Ilori |
| Iago Aspas | Mamadou Sakho |
| Simon Mignolet | |
| Joao Teixeira | |
| Kolo Toure | |
| | |
| | |
| --- | --- |
| 2014 July Transfers | 2014 August Transfers |
| Kevin Stewart | Alberto Moreno |
| Rickie Lambert | Mario Balotelli |
| Adam Lallana | |
| Emre Can | |
| Lazar Markovic | |
| Dejan Lovren | |
| Divock Origi | |
| | |
| --- | --- |
| 2015 July Transfers | 2015 August Transfers |
| Nathaniel Clyne | |
| Christian Benteke | |
| Roberto Firmino | |
| Adam Bogdan | |
| James Milner | |
| Joe Gomez | |
| | |
| --- | --- |
| 2016 July Transfers | 2016 August Transfers |
| Sadio Mane | |
| Loris Karius | |
| Joel Matip | |
| Ragnar Klavan | |
| Alex Manninger | |
| Gini Wijnaldum | |
| | |
| --- | --- |
| 2017 July Transfers | 2017 August Transfers |
| Dom Solanke | |
| Mo Salah | |
| Andrew Robertson | |
UNCHARTED TERRITORY
Should you panic?  Well it isn't just that the Reds rarely make August signings; when they do they haven't turned out to be the best long-term decisions. Mamadou Sakho is the strongest signing LFC have made in August under Fenway Sports Group and his Liverpool story is anything but a fairytale.
With that record, and as the calendar turns, the club and it's manager are telling us that they're not worried.  The transfer window doesn't close until August 31st.  Well, indeed that is factually correct, but in principle, from what we've seen so far, the transfer window might as well close on July 31st for Liverpool under FSG.  If and when Sakho and Moreno are sold there will be zero players in the squad who were purchased in the month of August.
The historical context tells you what the pattern has been. And it makes a lot of sense since major transfers are usually planned far in advance, not just by Liverpool, but most top clubs, and if they are to happen they tend to happen early in the window.
So, how are the millions of Liverpool supporters supposed to believe that the pattern will be broken?  Would it be anything more than blind faith?
WHAT SHOULD WE BELIEVE ? 
When the 2016/17 season ended, the football media, former Liverpool players, the supporters, and the club themselves acknowledged that several major additions were needed to compete on all fronts and all agreed the funds would be made available.  Jamie Carragher and Stevie Nicol have been the latest to reiterate the need for new additions this week while Klopp has remained a calm, yet determined figure in his press conferences.
It seems that everyone associated with the club knows what needs to be done.  A shallow squad would mean cobbled together line-ups at some point in the season and we saw how that went with Brendan Rodgers. With fierce competition to stay in the top-six and resurgent "big-clubs" in Europe angling for global relevance, this summer could not be more critical for the club.  Klopp and the staff should be commended for how stubborn they've been in trying to add three players in Salah, Van Dijk and Keita who not only look extremely talented, but ideal fits for the club.  However, we are now seriously out on a ledge hoping that things will work out in our favor in the next four weeks.
A fresh injury crisis has hit the fullback position and that was supposed to be one of the few areas Klopp was counting as settled. A different kind of concern is developing in the midfield where Barcelona is ramping up the pressure on Coutinho's camp and Emre Can has yet to renew his contract.
It is August. There should be alarm bells going off at Melwood. Anyone who tells supporters they shouldn't be nervous at this point is in denial or not looking at the facts.  It isn't just that Liverpool need to make moves.  The potential selling clubs need to agree to sell as well, which becomes increasingly unlikely by the day.
LOW HANGING FRUIT
If Keita isn't a go by now, or even if we're not sure if we can trust RB Leipzig (see Konoplyanka), we should be looking elsewhere for midfield dynamism.  Could we loan Emre Mor and go back in for Naby Keita in January?
If we're afraid to speak with Southampton today, how is that going to change all the way to securing a record deal for Van Dijk within the course of four weeks?  Surely we could secure a loan for City's Mangala as insurance, or sign one of Europe's young CB's to develop regardless of VvD's ultimate destination.
It's been a challenging window, but the club must have known collectively that attempting to purchase Salah from the notoriously difficult Monchi, Keita from super-rich Leipzig and then returning to Southampton to swipe their captain and punch our buyers-club card was ambitious to say the least.  Prices have gone beyond where anyone thought possible, but they don't show any signs of coming back down next summer.  What the club should be thinking is that it may not get easier for them to deal than it is right now.  With Klopp at the helm and the Champions League on the horizon Liverpool is as attractive a destination for top players as it could possibly be in this moment. We should be signing more players than we need now as insurance against even more difficult windows that may be around the corner.
I remain hopeful for what we can add to the squad before the deadline, but it really is an irrational hope at this point, backed by nothing in our recent history.  This summer was supposed to be the one where everything changed for Liverpool, where we spent like never before. It will also have to be the one where we spend when we've never spent before for us to salvage something out of it.