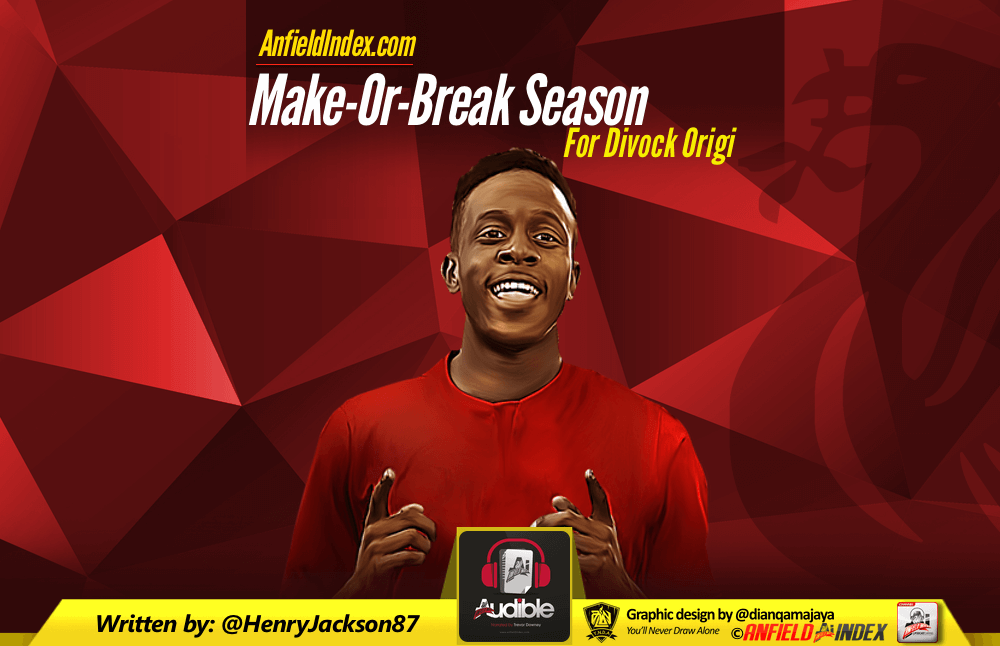 Make-Or-Break Season For Divock Origi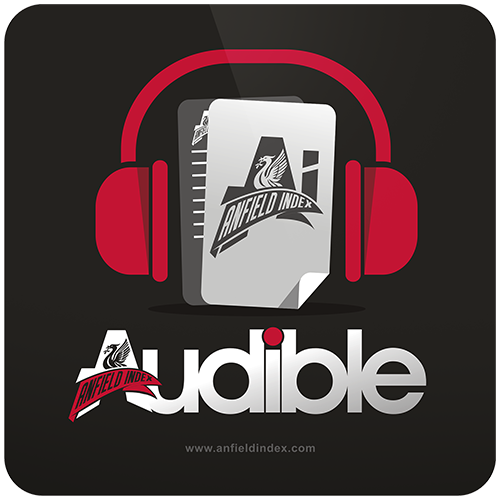 Listen to this article via @AIAudible !
Footballers go in and out of fashion all the time, and any slight lull can see them in danger of being cast aside to the scrap heap in no time.
It wasn't long ago at all that Divock Origi was almost walking on water at Liverpool, earning acclaim from every corner of Anfield and looking like a striker of gigantic promise.
That was in the second-half of 2015/16, when a string of dominant performances leading the line helped the Reds reach the Europa League final.

Origi scored in both legs of the quarter-final triumph over Borussia Dortmund, and was a general menace over a lengthy period, with his pace, power and finishing all coming to the fore both domestically and in Europe.
A fit Daniel Sturridge was left twiddling his thumbs on the substitutes' bench, and hardly anyone complained about a player of such brilliance not being required.
Then Ramiro Funes Mori decided to be a nasty piece of work because Everton were being embarrassed in yet another Merseyside derby, and Origi's season was ended. It meant he missed the defeat to Sevilla in the Europa League final, and his absence was felt.
From that point on, the young Belgian has not looked the same player, and some infuriating performances last season led to much criticism.
When Liverpool were desperately in need of Origi to step up to the plate when key attacking players were unavailable, he went missing. The entire attack often fell apart around him, and the frustration of teammates at his inability to do the simple things was often all too clear.
Heavy touches, poor decision-making and a lack of work-rate all resembled that individual you can't stand playing with in your local five-a-side. If you don't play with someone like that, you are that person!
It wasn't all bad for Origi last time around, with five goals in as many matches before Christmas and double figures reached for the second successive campaign – that finish from a tight angle at Bournemouth was outrageous – but on the whole, he felt like a weak-link who had a negative effect on those around him.
With one successful season and one not to impressive one under his belt, 2017/18 feels like a critical one in the Belgian's Liverpool career.
I started the article by discussing how fashionable or unfashionable footballers can be at a given time, and if Origi was the equivalent of James Bond back in 2015/16, he's now more like Walter White in his underpants at the start of Breaking Bad.
Of all the Reds' current options up front, the 22-year-old is the one who feels the most forgotten about this summer.
Roberto Firmino is a real favourite of Jurgen Klopp's, and will go into the new season as his first-choice 'striker', while Sturridge is looking more spritely than he has at any point in the last couple of years.
Dominic Solanke looks a very exciting signing from Chelsea, and if his pre-season performances are anything to go by, Origi could genuinely find himself behind his younger teammate in the pecking order if he's not careful.
Even Danny Ings, who many are being quick to write off after the cruelty of two cruciate ligament injuries, is being spoken about more glowingly by Klopp than Origi.
We are all guilty of having short-term memories when it comes to judging footballers – remember when some wanted Emre Can sold back in January? – and it would be wrong to forget how impressive Origi was in those heady days of Dortmund home and away.
There are nagging doubts over whether he will ever kick on and be the player we expected to see, however, and the next 12 months feel huge in his development. He will turn 23 during the season – an age where you must start showing consistency and genuine dependability.
Should Sturridge stay fit, there is every chance Origi will struggle for playing time, and if he doesn't shine when given the chance, his reputation will only suffer.
On the flip side, this is still a player that Klopp trusted to lead the line against one of Europe's best side at the age of just 21, so the manager can obviously see the potential there.
Origi feels like a player who needs a decent run in the team to find some rhythm to his game – that could still happen this season, given Sturridge and Ings' injury records, Solanke's age and the fact he offers something very different to Firmino.
It's fair to say that plenty of Liverpool supporters would now not be upset to see the back of the Belgium international in the near future, but recent quotes suggest he is up for the fight.
"I'm somebody who always looks forward. When I look at my potential, I can see a lot," he told Liverpoolfc.com.
"I'm really passionate. I wouldn't want to end my career and not fulfil my potential."
It is encouraging to hear that he is up for the fight and can see that another gear must be found – now he has to let his feet do the talking.