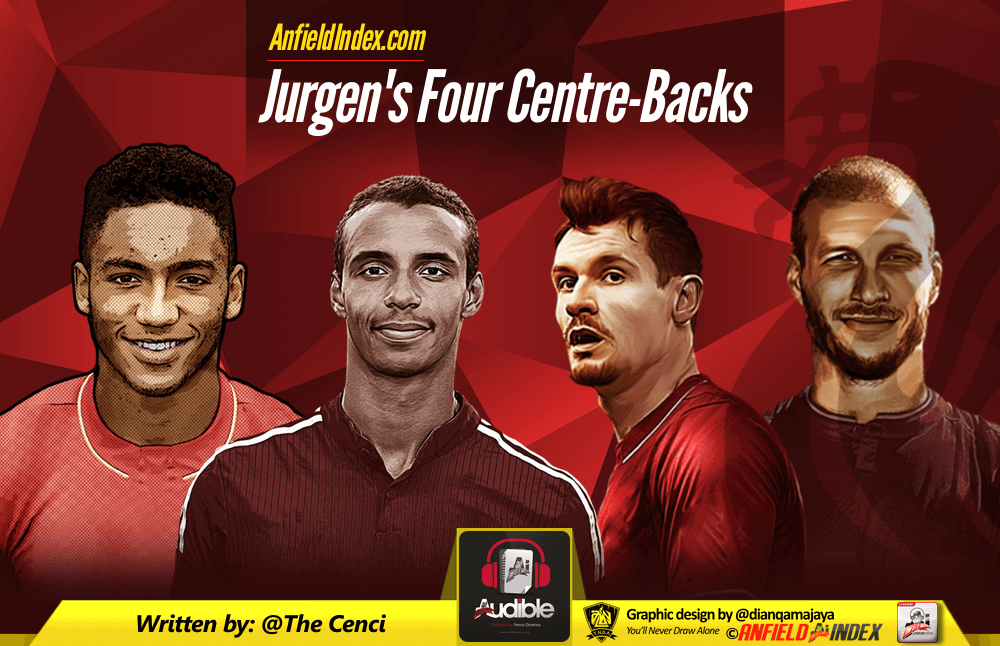 Jurgen's Four Centre-Backs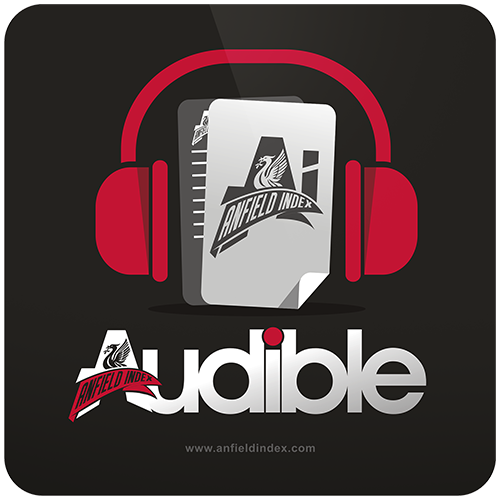 Listen to this article via @AIAudible !
Well, the blood really is up, isn't it?
To be honest, the last few days have been too much for a man of my all too advancing years and, on Saturday, I took the decision to momentarily mute Twitter until this was all over. After all, I've (mis)used these pages before to point out that I like a summer break from football. I need time to recover from the ten months of joy and anxiety of a season – and bearing in mind that this was a relatively good season. You should have seen me in the summer of 2015.
The Twitter factions seem to be split into two specific groups. One has us selling Philippe Coutinho for twenty quid and a box of chocolates, missing out on Van Dijk and Keita and not buying anyone ever again. The other deplore such naysayers and speak of them throwing the towel in before a ball has been miskicked (I'm not buying the 'new Albie' thing) in anger. The term 'believers' has been used more than once and, as a man obsessed with Orwell's masterpiece 'Nineteen Eighty-Four,' the word – and accusation – makes me uncomfortable. 'If you really loved Big Brother, you'd…' etc.

What price the middle ground? The third argument? The voice of reason?
Well, those days are gone so I decided to let my own blood move from a gentle simmer to a more placid state.
Fortunately, I knew Jurgen wasn't going to lob in a fume grenade into this minefield. Are you, mate?
"We have four [centre-backs]. I don't think we need more."
Sorry. Something stuck in my ear. Come again?
"We have four. I don't think we need more."
Oh, for fuc-
Jurg! You know the rules. Even if you genuinely believe that (and I have my doubts) you can't say it out loud. Not to this audience. There'll be a mob holding flaming torches at your door within the hour and another mob with buckets of water emblazoned with the word 'Believe' following behind them.
I'm writing this mere minutes after Virgil van Dijk has posted his Southampton Quadrophenia style resignation letter and, to be honest, I'm not treating it as a thing of joy. The whole thing comes over as a bit spoilt to me, a bit 'Aw, diddums.' Again, a lot of people are ecstatic about it but will be less so if Coutinho cuts and pastes the highlights into his own open letter before Saturday.
Anyway, we've ended our interest in the Dutchman, remember? We said so. Well, yes …
As things stand Jurgen may be regretting those words in a few hours' time. 'You know I said we'd be fine with four. Well, I found this £75m and …'
Is he really happy with those four central defenders? Okay, Matip and Lovren are givens, even if the Croatian may have his own audience of torchbearers at his door most of the time, but the other two?
Joe Gomez may be great at some point but, to me he's not a lad I'd want filling in for months on end if there's a serious centre-back injury mid-September. As for Klavan, I quite like him, but … well … long term? He can be outstanding at times, but he's knocking on a bit and isn't the quickest. The only reason he'd be playing in May is if the League is won and we need to rest Lovren and Matip for the Champions League final. That's not a mini squad of centre-backs, Jurgen. That's just four lads who can play there. There's a difference between the two and we haven't exactly solved the defensive woes of last season there, have we?
But there is a chance he will stick to his guns if Southampton throw Van Dijk at Chelsea or City ahead of us. The German can be a stubborn when he wants to be as we learned in January when we seemingly 'didn't need more' when Sadio went to Africa. We did, of course, but we do things his way. Don't get me wrong on this. I'd rather that than have Tom Werner scrolling through Soccerbase with a pencil and paper at his side.
The season is now a handful of days away and we do genuinely need someone to challenge Joel and Big Dean for a place in the first team. They're far too professional to coast but sometimes that's inevitable if you know that you're hardly going to be swapped for the other two. It's only human to be a bit complacent.
If we keep Coutinho (and the club seem adamant that the only way he'll be wearing a Barca shirt is if he buys one) and add a centre-back before the end of August it will at least be a half decent window. If we just keep Coutinho it'll be a draw. If we do neither, expect both factions to go to war.
And when that day comes I'll be in my bunker hiding under a table with a tin hat on, playing the Swiss neutrality role.
Good luck, everyone.