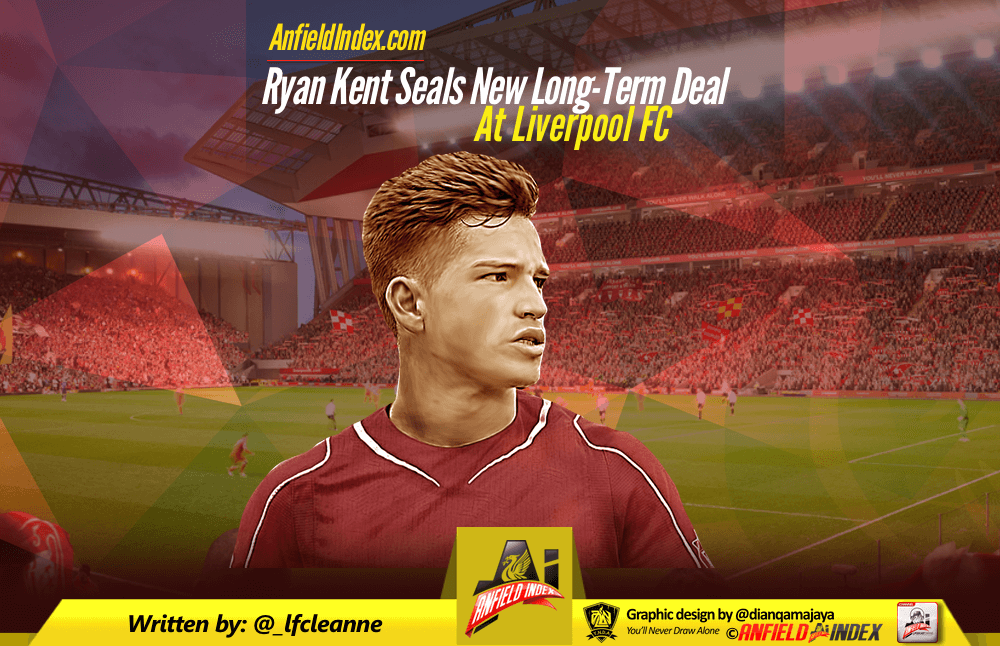 Ryan Kent Seals New Long-Term Deal At Liverpool
Pre-season offers youngsters the chance to stake their claim for the new season; to burst their way into the managers thoughts and prove they have a future. That's exactly what Ryan Kent has done this summer.
It's no real surprise, therefore, that Liverpool have tied down the young winger to a new long-term deal, with various English clubs vying to take him out on loan for the coming season.
Such deals could still arise, of course, but the 20-year-old has his sights firmly set on remaining at Anfield for the new season, with a series of strong performances thus far.
Pre-season Promise
Appearing during Liverpool's opening pre-season game against Tranmere in July, Kent immediately showed he's got something about him. Confident in possession and not afraid to take on his opponents, both down the touchline and through the middle, his unpredictability will have caught Klopp's eye.
However, it was the 3-0 win against Bayern Munich that acted as the cherry on top of the cake, with the 20-year-old showing no signs of nerves, bringing the ball forward and darting down the touchline. With some step-overs here and there, he left Rafinha on his back before assisting Marko Grujic with a teasing ball into the box.
The goal may have been ruled out, but it was a wonderful piece of play by Kent and one which signals just what he's capable of. Later games against Atletico Madrid and Athletic Bilbao added further evidence to the fact, putting in eye-catching performances against high calibre opposition.
Natural Wide Man
Liverpool haven't been blessed with many out-and-out wide players for a few years now, with the majority of their forward options either attacking midfielders or strikers. While they can provide a make-shift option out wide, they'll often drift inside to a crowded midfield rather than hog the touchline and offer an out-ball.
Obviously, with Mohamed Salah arriving from Roma, Liverpool now have a serious bit of quality on the flank to go alongside Sadio Mane. It's exactly what the team were crying out for last season, with Mane's injury resulting in a serious jolt in momentum.
Thus, Kent's role as a natural wide man could be a useful tool for the 2017/18 campaign. Rotation will be crucial with Liverpool set to contend with Champions League football and various domestic cup competitions, meaning Salah and Mane will need suitable understudies to come in and do a job when needed.
That's exactly where Kent could fit in, having shown he can play on either wing and displaying equal confidence on the ball with his right and left-foot. He's got the pace, the power and the flair. What more could you want?
Such an impressive showing in pre-season has now been dually rewarded with a new long-term deal at the club, with Kent delighted to commit his future to The Reds.
"It's a big achievement. It's a pay-off for all the hard work that's been put in over the last few years, so it's a big achievement for me. I'm looking forward to kicking on in the future now."

"I am with a manager here that is willing to play young players and invest his time into my progression as a player. Liverpool has the right foundations to make me a good player in the future."
Should Kent continue to maintain the current level of performance he's shown during pre-season, with flashes of brilliance seeing him knock at Klopp's door, he could well provide another option out wide should Mane or Salah suffer an injury.
The German clearly likes what he's seen.