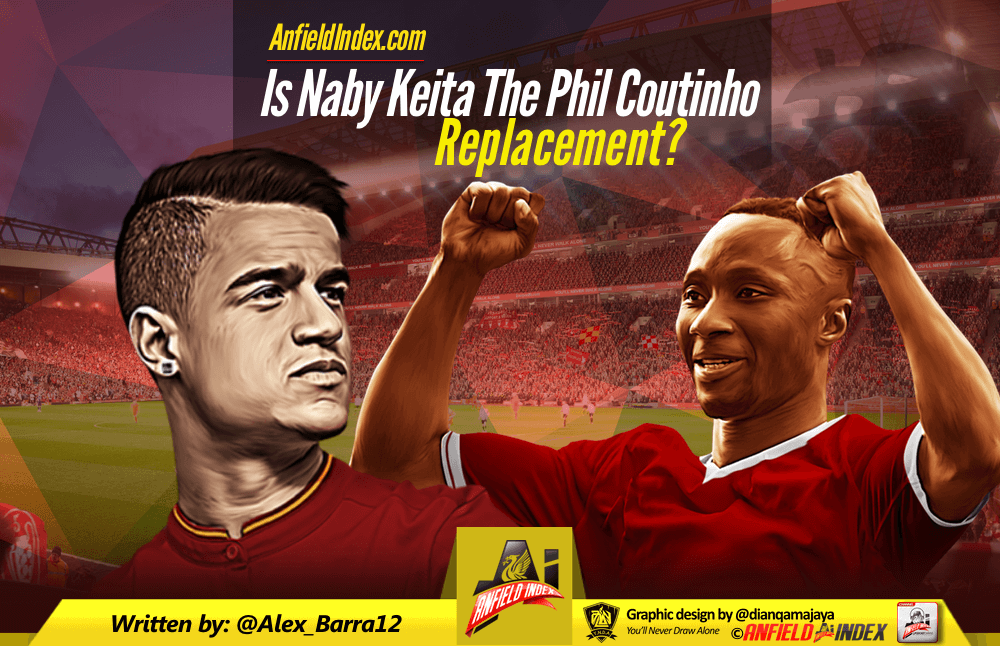 Is Naby Keita the Phil Coutinho Replacement?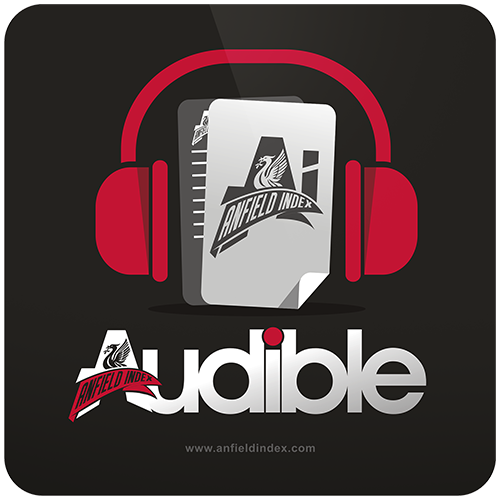 Listen to this article via @AIAudible !
Will this transfer window end?
First Liverpool were getting van Dijk, then they were apologising for getting van Dijk, then they were getting Keita, then they weren't getting Keita at any price. Salah seemed to take a millennium, Liverpool effectively traded a bang-average Kevin Stewart for a potential-laden Andy Robertson, and the future of Phillipe Coutinho seemed comfortable, given the lack of real disruption.
And then, it didn't seem all that comfortable. So, should Liverpool give into Phillipe Coutinho's demands and conduct a fresh pursuit of Naby Keita? Subsequently – if they're left with no choice, would Keita be a fitting replacement for the Brazilian maestro?

Should Liverpool Sell?
The entire saga in itself requires some unpacking. Firstly, there's the question over whether Liverpool should sell, given Phil Coutinho's latest agitation for a move to Barcelona. What is a minimum fee worth to a club that has seen its players frequently depart for shores anew when they reach their peak?
Suarez, Alonso, Torres, Mascherano. All of whom departed Liverpool with varying degrees of distaste from the fanbase, all of whom were at the pinnacle of their careers when they departed. With the exclusion of the great Spanish #9, Liverpool lost a player that could have carried them to another level. It's a reasonable question to pose: have Liverpool become a selling club?
What Phil Coutinho provides is an opportunity to show world football that Klopp's project is not just an attractive one, but a serious one. This isn't some platform for players to become world class, it's not merely a stepping stone to get to Barcelona.
With all due respect – Liverpool aren't Southampton.
And yet, all that being said, an opportunity exists in the realm of the plausible, in which the Reds return to Leipzig with an intention of offering substantially more than their original €75 million bid for Naby Keita. Flush with an obscene amount of money after giving in to Barcelona's ridiculous offer – something superseding ₤130 million – it stands to reason that an improved Liverpool offer would sway Leipzig's heads, despite their insistence that their prized asset is not for sale.
The fact remains: a transfer fee of ₤100 million or higher would be extremely difficult to turn down, even for a club with aspirations like RB Leipzig.
Would Keita fill the void?
Supposing Coutinho does leave, and Liverpool find themselves in need of a star midfielder, Naby Keita is the only attainable player in the world who would feasibly dispel the gargantuan shadow that the little Brazilian cast over Liverpool.
Jürgen Klopp also made it clear that he will not compromise on his targets: and given his side's pursuit of a centre-back seems hinged on Virgil van Dijk, it's fairly clear to see that Naby Keita is Klopp's number one target for midfield – and one that he refuses to let go.
Is he worth as much to Jürgen as Phillipe Coutinho is? Well, yes. Every player is replaceable.
Adept at dribbling, passing, and contributing on the scoresheet, Keita offers much of what Phil Coutinho does, and would bring a defensive nous on top of his superb offensive arsenal. Though he doesn't possess the "X factor" that Coutinho brings to the table – that ability to take the game by the scruff of the neck and make it his own (refer to Manchester United in the Europa League and the Merseyside derby last season) he was more consistently imposing for Leipzig than Coutinho was for Liverpool.
In fact, what Keita would provide is promise and potential, backed up by evidence that he can reach the prestige of a world-class player at the very top of the world game. Indeed, that's exactly why Barcelona want Phillipe Coutinho – comfortable in the hope that he can turn around a football club that has, for the last couple of seasons, been managed extremely poorly. From the terrible moves in the transfer market, to the decimation of La Masia, and the eventual sale of Neymar – necessitated by the fees Barca are required to pay to various third parties.
What Coutinho represents is a player who is yet to find the consistency to label himself world class. What he represents in an investment in the Andres Iniesta of the future – as safe an investment as one could get, given Coutinho's immense talent, but an investment nevertheless. Nothing is assured – not Coutinho's success at Barca, nor Keita's potential to succeed at Liverpool.
Should Keita arrive, however, that Coutinho-sized void would be filled. It would be filled by someone who carried a newly-promoted side on his shoulders and took them to a record-breaking second-placed Bundesliga finish.
Why would Leipzig sell, though? After all, the season is right around the corner, and no matter how insistent Naby Keita is on departing Leipzig to go to Liverpool, the people in charge of the football club refuse to allow their employee to move clubs.
And that, dear reader, is exactly why Liverpool shouldn't sell Phillipe Coutinho.
After all, the season is right around the corner, and no matter how insistent Phillipe Coutinho is on departing Liverpool to go to Barcelona, the people in charge of the football club refuse to allow their employee to move clubs.
No player is irreplaceable – and Naby Keita really is the ideal replacement for Phillipe Coutinho should he move to Barcelona…
… Next summer.