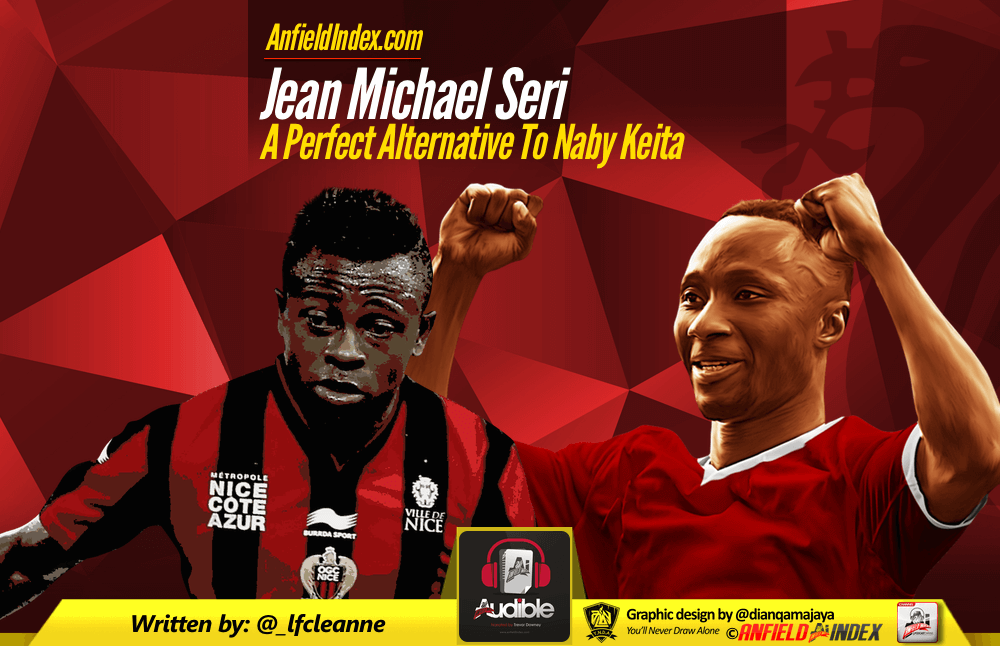 Jean Michael Seri: A Perfect Alternative To Naby Keita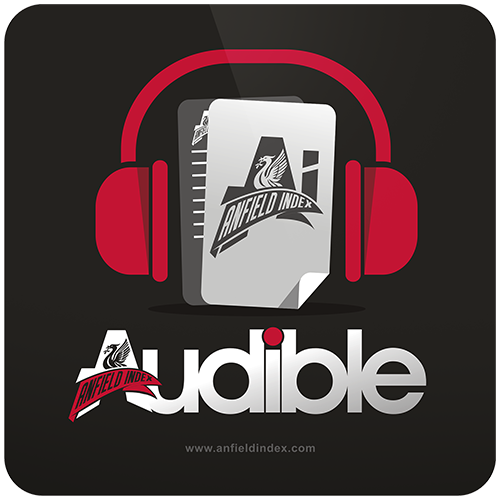 Listen to this article via @AIAudible !
With Liverpool coming up short in their pursuit of Naby Keita so far this summer, and any such deal looking increasingly unlikely to arise, for the time being at least, Liverpool have reportedly shifted their interest to Nice's Jean Michael Seri.
He's a player that's widely sought after across Europe, especially within the Premier League where Arsenal and Tottenham have shown prior interest.
So then, just who is he and should Liverpool be focusing their efforts on acquiring his services?

'Mika' began his career at Africa Sports in his home country before moving to ASEC Mimosas in 2010. Two years later and the scouts came calling, with the midfielder signing a loan deal with Porto in 2012.
A move that promised so much for the then 21-year-old sadly failed to come up trumps. Seri was predominantly used as a reserve option, given very few chances to stake a claim on the first-team picture before moving on to Portuguese club Pacos de Ferrera – albeit a step down in quality but one that really saw his career begin to blossom.
Voted as the club's best player in the 2014/15 season, Nice unearthed his potential, snapping him up for a measly €1m. It wasn't long before he repaid Claude Puel's show of faith in him, bringing energy and accuracy on the ball which saw him become a vital cog in his first season on French turf, featuring in every league game and contributing three goals and six assists.
That's very much how it has remained for the 26-year-old, who's been in red hot form for Nice, playing a crucial role in a hugely exciting, forward thinking team that gained their first ever Champions League qualification last season.
Seri provides the crucial link between the midfield and attack in much the same way Coutinho or Lallana does for Jurgen Klopp's side. Nine assists and seven goals in 34 appearances add evidence to the fact, with the Ivorian showing plenty of confidence to roam forward with the ball and put his team on the front foot despite being deployed in a deep lying role.
However, those numbers don't do justice to Seri's monumental contribution to Nice's team. He averaged 83.4 passes per match and 1.88 key passes per game – a record only bettered by three players in Ligue 1 and superior to the talismanic Coutinho.
While not as good as Naby Keita, he's another one of these all-rounded midfielder, displaying quality at both ends of the pitch to win the ball back effectively and surge forth with the ball at his feet. It's that combination of attacking verve, dynamism and energy to cover the ground that make him an intriguing prospect for Liverpool fans.
With Philippe Coutinho's future up in the air having voiced his desire to move to Barcelona this summer and Lucas Leiva and Kevin Stewart leaving for Lazio and Hull respectively, Jurgen Klopp's midfield looks pretty short of bodies heading into the new campaign.
What's more, the opening game of the season saw Liverpool revert to their ponderous style of football. There was no jolt of momentum or signal of intent from any of the three midfielders, culminating in a turgid performance – particularly in the opening half.
The team desperately lack creativity without Coutinho in the middle of the park to pull the strings, with his confidence to burst forward in possession and dribble past opponents into dangerous areas a trait not shared by his teammates. Seri, meanwhile, has such a strong directness to his game, creating 2.15 chances per ninety minutes (again, better than Coutinho at 2.10 and Naby Keita at 1.32).
We saw last season how his small frame allowed him to wriggle his way past defenders with ease, thanks to a low centre of gravity. That could see him become a valuable asset to Jurgen Klopp's side, with the Ivorian displaying a plethora of technical and intellectual ability in possession.
Of course, there are complications over a potential transfer. Seri suffers from chilblains – a painful swelling of the skin under cold weather. England is hardly known for it's sunshine and could well put the player off moving to Merseyside if the chance arises. But if he's prepared to do it on a cold, windy night at Stoke City he'd be the perfect fit for Klopp's philosophy.
Naby Keita was Liverpool's primary midfield target but with a deal unlikely to come to fruition until next summer, if ever, Jean Michael Seri could bring very similar traits to Anfield at a cut price.
In a window where Kyle Walker moved to Manchester City for £50million along with Swansea's £50million valuation of talisman Glyfi Sigurdsson, the Ivorian's represents somewhat of a bargain at 35 million Euros.
Let's just hope Liverpool are the ones to benefit from such an impressive skillset.