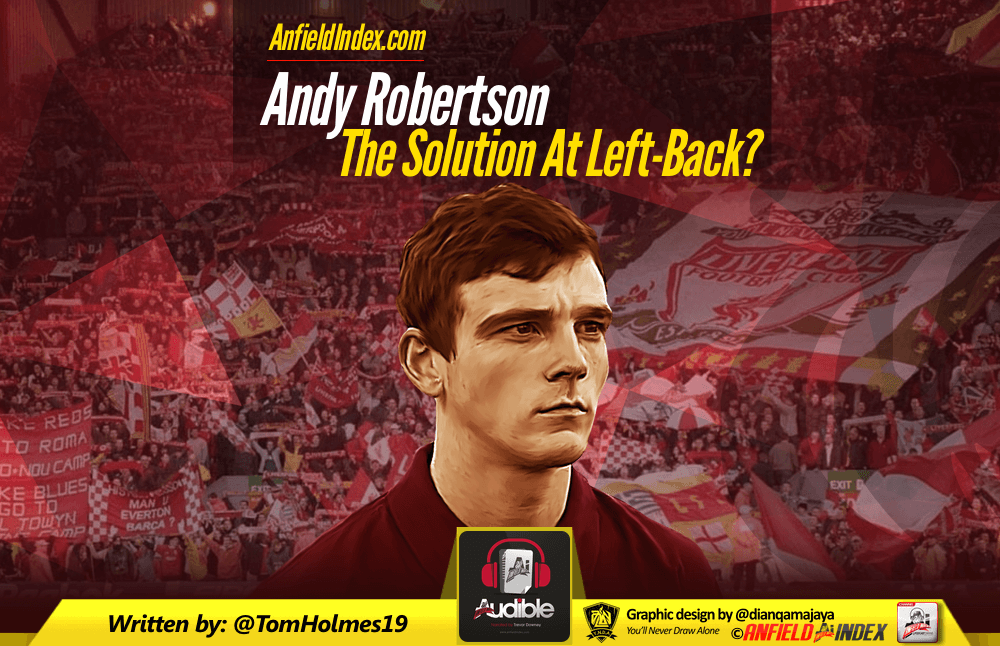 Andy Robertson - The Solution At Left-Back?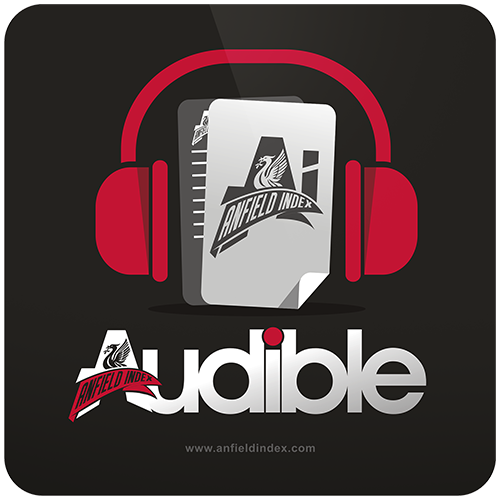 Listen to this article via @AIAudible !
So we're all in agreement then? Andy Robertson is the best left-back who ever lived and will go on to win the Ballon D'or for Liverpool? Yes? Yes. Good. Glad that's cleared up.
In all seriousness, I didn't expect to see Robertson just yet. He hadn't played much for the Reds in pre-season and Klopp had previously indicated that he was still settling in. I figured that maybe he'd return after the international break, which was why it was a pleasant surprise when he got the nod against Watford. Maybe Klopp felt he had no choice, resting both Moreno and Trent Alexander-Arnold left his full-back options limited, but either way, the even pleasanter surprise was just how good Robertson was.
The stats speak for themselves: 134 touches, 107 passes, 87% passing accuracy, with three key passes and ten crosses. Whilst his crosses didn't always reach a man, they were almost always good deliveries, as Robertson's wicked left foot gave both Joel Matip and Sadio Mane gilt-edged chances to put the Reds in front.

On the ball, Robertson looked like the left-back that this Liverpool team has been crying out for. He combined well with the likes of Mane and Firmino, passed the ball brilliantly, has a fantastic cross and makes incisive, intelligent runs on and off the ball. He's an extremely capable, very talented player and he brings a lot to the table.
Defensively remains where the question marks remain, but there are a number of things to note here. The first is that Palace's 3-4-3 set up meant that Robertson's main defensive opponent was the same as his attacking opponent: Joel Ward, who is extremely limited and offered very little coming forwards. Robertson didn't have much defending to do, but other than one error that led to Henderson being booked, he coped pretty well.
So what does this tell us looking forwards? Well for starters, it suggests that there is a lot of potential here. A lot of Liverpool fans stuck their noses up at signing a left-back from a relegated side, given that it has been a serious problem position for many years, but at just £8-10m Robertson looks like good value for money. At just 23 he has plenty of room for development and could be Liverpool's left-back for the next decade if he can improve.
In many ways, this performance from Robertson gives Klopp a big headache. Alberto Moreno has been the first choice so far this season and probably would have been looked at to start against Hoffenheim and Arsenal. But Robertson has surely played his way into Klopp's plans? On the other hand, it's a great problem for Klopp to have. If Robertson was intended as the long term selection at left-back then he may well have merely accelerated those plans.
It's impossible to say either way. We don't know whether Klopp bought Robertson to be first choice or merely an option. We don't know how Klopp sees Robertson now and we can't predict whether or not Klopp will start Robertson again in the next seven days.
What we can say for sure is that Robertson has made a splash on his Premier League debut. He's shown exactly what Liverpool missed last season: a left-footed full-back who can put excellent balls into the box and control a flank. He looks calm in possession, hard-working off the ball and his delivery is consistently good. Whether or not you think he should be starting week in week out depends on your view of Alberto Moreno, but he's certainly done enough for me to earn the chance to start against Hoffenheim.
A lot has been made of Liverpool's summer business so far, and a lot of people seem to think that Robertson is nothing more than an okay signing, who doesn't improve our starting eleven or give us much in terms of depth. But if Klopp has gone out and found a long term solution for what has been one of Liverpool's most problematic areas for about eight or nine times less than a world class centre-back, then that's definitely something to shout about. It's early days, but Robertson could well be another really astute signing for Liverpool, and the future is looking bright for our new left-back, based on his first start.
But then Moreno scored that wonder goal against Spurs three games in to his Liverpool career so who knows what might happen.