 Joe Gomez: Liverpool's Most Important Full-Back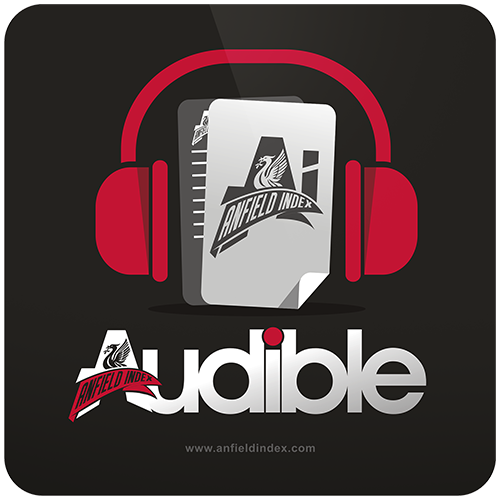 Listen to this article via @AIAudible !
Five young full-backs. Like a team within a team, they all have their own unique strengths and weaknesses. Trent Alexander-Arnold has been absorbing most of the accolades and Moreno has been the whipping boy as usual. Robertson's crosses against Palace drew audible ooh's and ahh's from the crowd and Jon Flanagan regaining a squad position is great to see.
But when the story of the 2017-18 season is written, it may be Joe Gomez that has the biggest impact in terms of retaining a top 4 position and progressing deep into the cup competitions and the Champions League. The 20 year-old has been absent with injury for almost the entirety of Klopp's tenure and still looks rusty at times, but against Crystal Palace we saw glimpses of how he could be deployed in the months ahead.
Against Watford and Hoffenheim our midfield and defence could barely slow the opposition getting into the final third. The up-and-down matches were great to watch for the neutral, but a heart-attack waiting to happen for Liverpool supporters.

For Crystal Palace Joe Gomez starts on the right, but that one change impacted the responsibilities of players all over the pitch in a positive way. Robertson, Trent and certainly Moreno are attacking fullbacks who provide a lot more for the Reds going forward than they do in their own half. Jurgen Klopp had his young right-back hold back in something approaching a back-three for most of the 90. This allowed Joel Matip to play in the center where he headed away everything. Matip cheating towards the middle left Klavan with less of the field to cover and they combined to render Benteke and Palace toothless. Matip turned in one of his best performances as a Red with 5 aerials won (71%), 4 tackles while contributing to the attack, even joining the midfield after Lovren was subbed on.
Gomez's presence also allowed Andy Robertson to focus exclusively on raining down crosses into Palace's box. He spent 70% of his debut in Palace's half, ending the day with 10 crosses, 3 chances created and more touches (134) than any other Liverpool player.
The faux back-three also helped cover Jordan Henderson's apparent lack of pace and/or fitness in the midfield. If the Captain's problems persist it may be necessary to play in this type of set-up more frequently than we imagined a month ago.
It is possible that Crystal Palace are genuinely awful, and not a great sample, but Klopp will surely have opportunities to use Gomez again, possibly on Wednesday night against Hoffenheim when we need to turn down the volume on the game rather than crank up our heavy metal football. Taking Alexander-Arnold or later in the season Clyne, may seem a big sacrifice, but remember that Gomez initially impressed under Brendan Rodgers as a left-back. The opportunity is there for the manager to use him on either side, shoring up the defence, adding much-needed height, and allowing the full-back on the opposite side to effectively play wing-back.
With a tough race ahead of us for top league positions and cagey Champions League opponents waiting for us in Europe, Joe Gomez will be a chess piece to either start or bring on late to close out games if Saturday was any evidence.
Gomez does have flaws that need ironing out, as do the rest of the Reds' young full-backs, but it's helpful to remember that Saturday was only his 9th competitive appearance at Liverpool. Alexander-Arnold's next match will also be his 9th. More important than Gomez's shortcomings are those of the Liverpool squad and his presence papers over many of them. The suspicion as of this minute is that Trent will get more games than Gomez, but the development of the former Charlton man within Liverpool's squad and how Klopp deploys him will have a major say in where we end up at season's end.