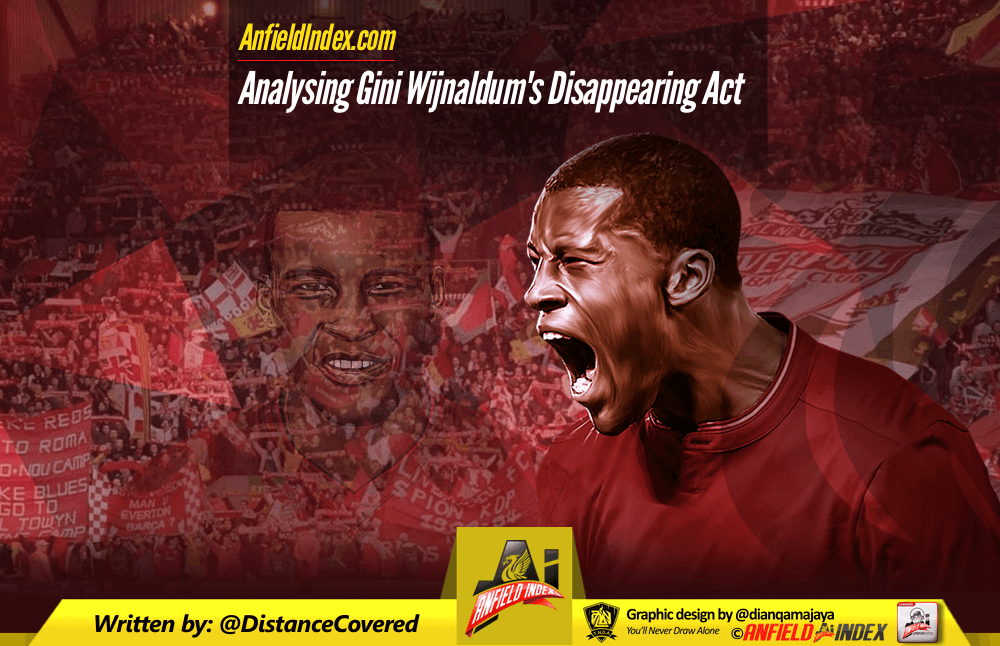 Analysing Gini Wijnaldum's Disappearing Act
After having a fairly decent debut season and scoring numerous meaningful goals, Gini Wijnaldum has developed a decent reputation amongst Liverpool fans thus far. Gini's first season playing under Klopp resulted in a return of 6 goals and 9 assists in the Premier League as well as strong performances in the so-called 'big games' against Liverpool's title rivals.
However, although the season is just a few games old, his start to the 17/18 campaign hasn't been good enough and it's left much to be desired. Recently, I watched Spurs lose 1-2 to Chelsea at Wembley but was in awe of Mousa Dembélé's midfield performance throughout. Dembélé was imposing for the entirety of the match and demonstrated how to boss a midfield without being a playmaker with an extensive passing range. He was aggressive, forceful, and combative and was involved as much as his capabilities allowed him to be.
Dembélé's imposing midfield display resulted in me questioning why Wijnaldum doesn't offer the same or at least a similar contribution for Liverpool. Instead, he appears to offer almost the opposite and regularly goes missing during matches. We've been led to believe this is tactically allowed, intentional or irrelevant due to his scoring contribution, so I decided to look into it myself.

After vaguely looking into Gini's statistics, I rewatched the whole first half against Crystal Palace to keep a specific eye on his game. I found that his contribution, especially to build-up play and ball progression, is strange and almost non-existent. Despite being a central midfielder, Gini's body language at times and his general play almost presents a message of 'I don't want the ball but I'll take it if I have to'.
I found myself frustrated following him at times because of his apparent lack of desire to actually want the ball by offering a suitable passing option to the man in possession. When Gini does receive the ball, his passing is limited and rarely opens up play or breaks lines. Against Crystal Palace, he completed just 6 forward passes in 71 minutes of playing time. Also, in 76 Premier League appearances for both Liverpool and Newcastle, he's made just 6 through-balls.
In the screenshot below, you'll see the first example of my findings after watching the Palace match back. Klavan had the ball at his feet and has already passed to Robertson who's currently on the ball, and after receiving that pass Gini's body language remained the same whereas Henderson has already opened up his body to receive the ball next. Robertson then makes the pass to Henderson who's demonstrated a desire to want the ball, in comparison to Gini who stood as a bystander and allowed the ball to progress in a triangle shape around him without any hint of aspiration to want the ball.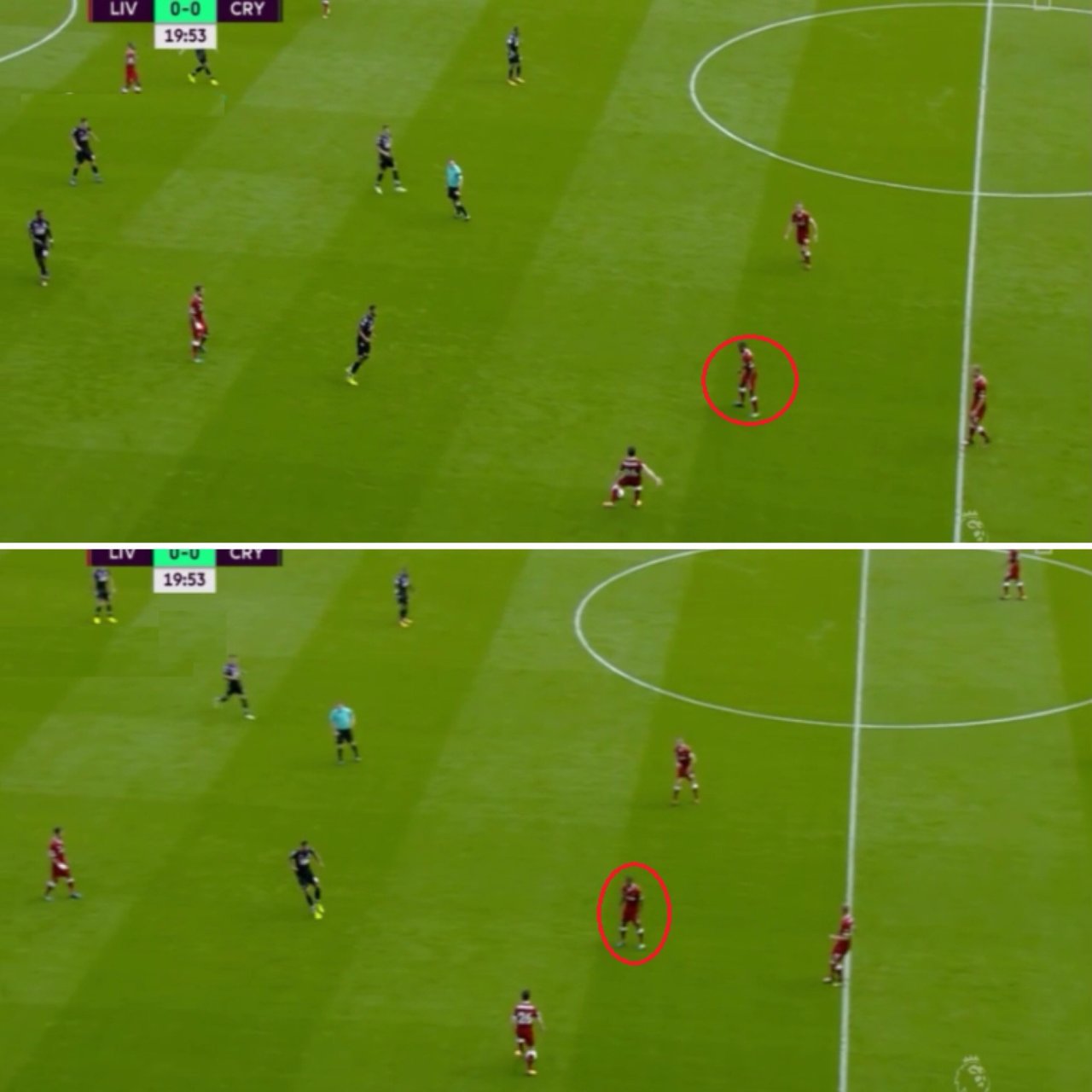 In the second example which is pictured below, Robertson is about to take a throw-in and has Gini directly in front of him completely free and looking like the expected recipient of the throw. However, Robertson throws the ball over Gini's head to Klavan almost as though Gini isn't even there, which again demonstrates Gini's lack of authority and desire to actually demand the ball.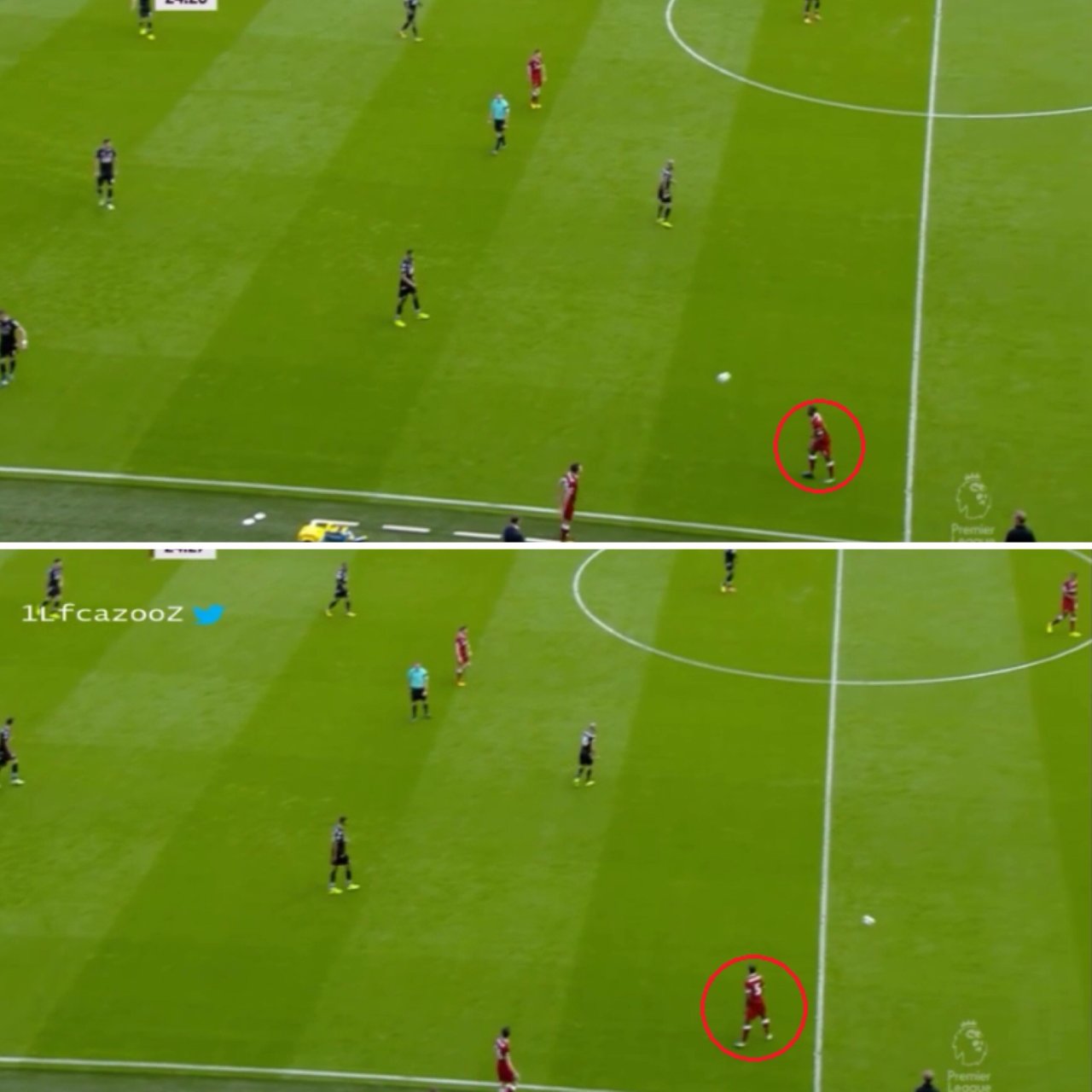 Finally, the third example I've included is pictured below. In the screenshot, Klavan has the ball at his feet and the obvious passing option is Gini who's directly in front of him in space. However, although Gini is the clear passing option, he reacts surprisingly when Klavan decides to pass to him and has to quickly shift in order to receive the pass as shown in the screenshot.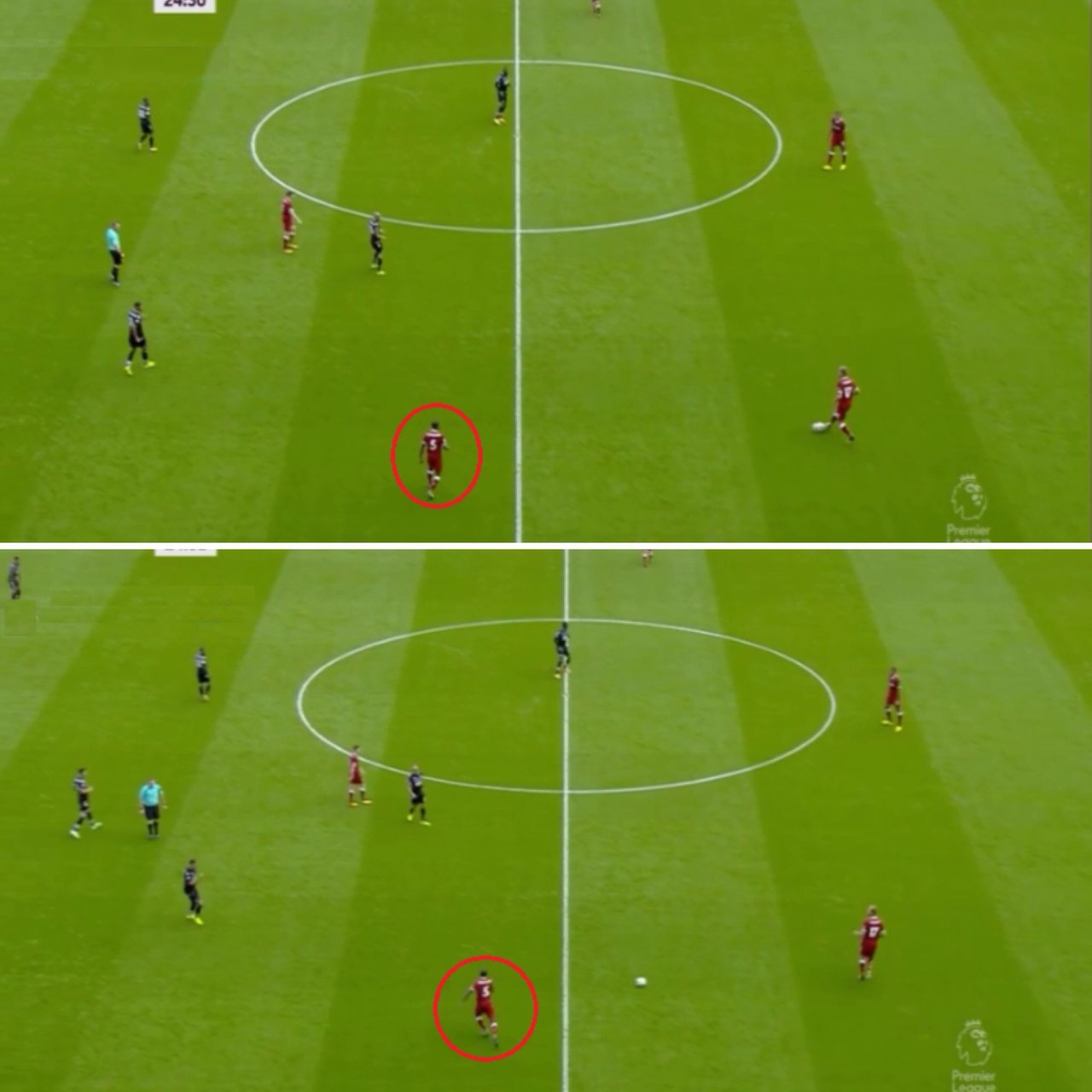 Each of the examples above occurred within the first 25 minutes against Palace, and although they may not appear as glaring issues, they're still relevant and uncharacteristic for a central midfielder. The screenshots demonstrate subtly how Gini is happy to let the game pass him by through a lack of authority and desire to demand or want the ball. Over the course of a season, these understated moments add up and would somewhat explain why he appears to disappear for large periods during matches.
After the two Premier League games so far this season, Gini is averaging 34.5 passes per game despite playing in central midfield for a dominant ball-playing side. In comparison, Dembélé is averaging 69 per game, and Paul Pogba 68.5. Against Crystal Palace, Liverpool's left-back Andrew Robertson had more touches on his debut than Gini has had in his first three games combined against Palace, Watford & Hoffenheim.
Gini appears at his most comfortable when he's surging forward without the ball and making those late runs into the box. After focusing on his game, I personally think he'd benefit more in a role similar to that filled by the likes of Davy Klaasen, Frank Lampard and Aaron Ramsey. A role in which he's given protection behind him and he's expected to contribute with goals rather than creative build-up play and ball progression.
Liverpool's current setup is highly reliant on Mane & Salah being supplied with through-balls or quick creative play. So, the addition of Salah to Liverpool's XI is only going to negatively influence Gini's game, as he's another player making those penetrating lateral runs that Gini likes to make. Last season, Coutinho occupied one of those wide slots and would often come deeper to contribute to creative play allowing Gini to surge forward more effectively than he can now.
Wijnaldum is currently 26 and thus approaching his supposed peak as a midfielder, so any significant alterations to his game are going to be difficult. To simply instruct Gini to 'get involved more' is going to be pointless at this stage as it appears unnatural for him to do so. For me, the most important thing to learn is the specific profile of player that he is. If he's going to start in the XI, he has to have the right role and profile of players around him; otherwise, he's going to be ineffective. Personally, though, I think he's an ideal impact player to have as a substitute if something different is needed to break down an opponent, similar to how Ramsey is used by Wenger and how Lampard was used in his short time at Manchester City by Pellegrini.
To conclude and clarify, Gini Wijnaldum isn't a bad player and I'm fond of some aspects of his game, but he's not naturally suited to his current role especially when Liverpool play an inferior opponent. His natural tendency is to almost shy away from build-up play, hence why he appears to 'go missing' in so many games. Thus, hopefully, we'll see Gini used more precisely by Klopp moving forward so that the player can demonstrate his strengths rather than trying to fulfil a role with responsibilities that are alien to him.