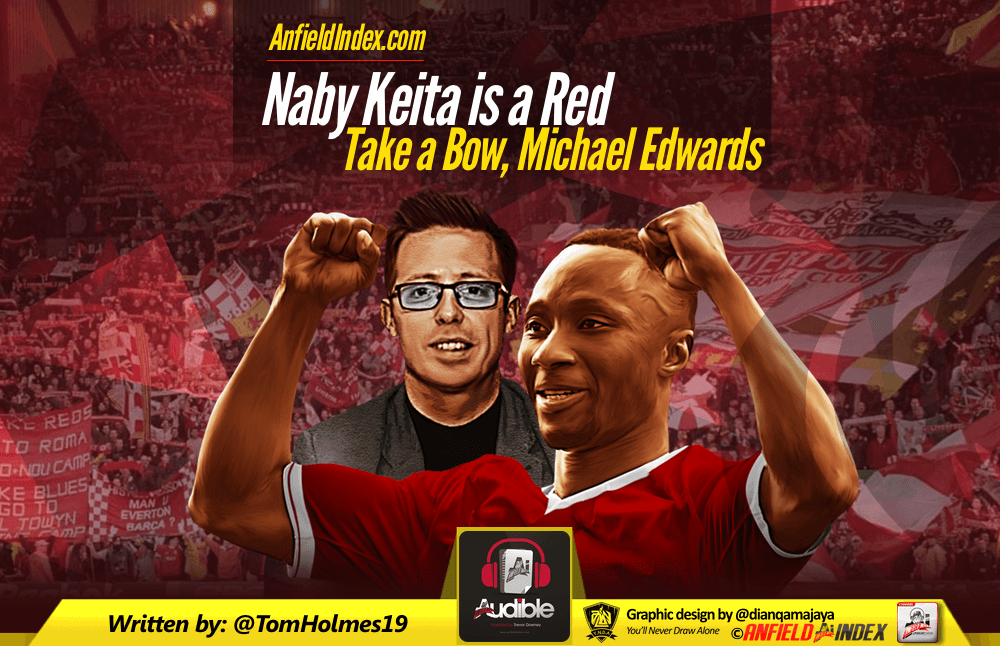 Naby Keita is a Red - Take a Bow, Michael Edwards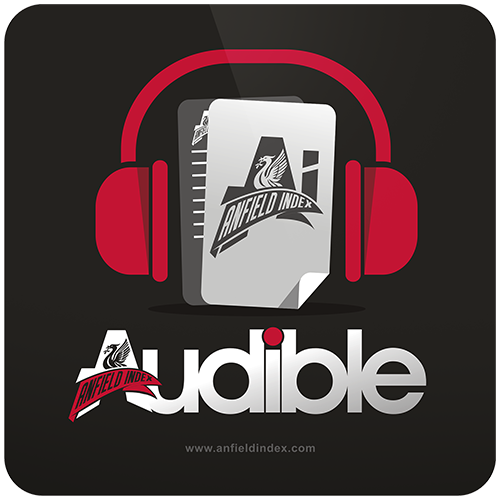 Listen to this article via @AIAudible !
So Naby Keita is a Red. In sensational style, it was announced on Monday and confirmed on Tuesday morning by the club, that a deal had been struck to bring main summer target Naby Keita to the club next summer in a deal worth his £48m release clause plus a premium for signing him early, believed to be between £3m and £7m. And what a deal.
Now I'm not here to wax lyrical about Keita. Plenty of other people have done it better than me and frankly he needs no introduction. He's a potentially elite level young central midfielder who can do just about everything. Pass, shoot, tackle, run with the ball, you name it, there doesn't appear to be a significant weakness in his game. I'm here to talk about the deal itself, because simply put, it's a masterstroke from Michael Edwards.
Michael Edwards. The name that so few people are willing to use when it comes to major deals secured, like that of Mo Salah, but a name that was all over Twitter when Liverpool were accused of tapping up Virgil Van Dijk. Well Michael Edwards has pulled a blinder here.
On the face of it, this is not a perfect deal. Bringing in Keita this summer was clearly the priority, but RB Leipzig refused to budge, even when Liverpool were willing to offer their valuation, which was a full £20m higher than his release clause, coming into effect next summer. And yet, with Leipzig holding firm, and no guarantee that simply going back next summer for Keita would be a viable option, especially with the likes of Barcelona, Bayern Munich and goodness knows who else sniffing around, Liverpool did something absolutely brazen. They acted like a big club.
This is a deal that suits all parties. Keita gets the move he wanted, Liverpool get their man, Leipzig get to keep him for the most pivotal season of their history, and on the money side of things Leipzig get more than his release clause and Liverpool still probably get a bargain.
There are two things in particular that have tickled me about this deal. The first is that on the face of it it's so obvious. I've been asking myself all window, and on multiple occasions have asked the question to others: why don't we just pay his release clause now and get him next summer? The main reason that this wasn't more widely considered is that it just doesn't happen very often, if at all, and it's only usually the biggest clubs, like Bayern Munich or Real Madrid, who have the leverage to do it.
The second thing is how coy the journalists have been, and the general fan response. Time and again over the last few weeks, we've been told that Liverpool were increasingly confident of getting Keita next year, to general ridicule and concern. The feeling was that it wouldn't be possible to just go back and pay his release clause without a fight. And yet, even as the medical was literally taking place, the journos who knew about it were telling us: Liverpool know they'll get him next summer. How delightfully literal they proved to be.
Overall, the thing that impresses me most about the Keita deal is how brilliantly Liverpool navigated what was overall a messy situation with incredibly frustrating negotiating partners. It would have easy for the club to desperately try to throw money at the situation, and end up paying over the odds for Keita – would £30m extra be worth it for one season, at his age probably not – or equally to do what everyone expected them to do, chance their arm next summer. Wait twelve months and scrap over him with Bayern and Barca, with no guarantee the player would retain his obvious interest in LFC. Alternatively, Liverpool could have just given up on the player completely and moved on, with plenty of other viable but ultimately inferior targets in the market.
Liverpool did none of those things. They went back to Leipzig with a creative solution, albeit an obvious one, and they negotiated probably the best deal possible for the club. More specifically, that's what Michael Edwards did. Because he deserves the credit for this situation.
In what is a pivotal week for Liverpool Football Club, they have begun to restore confidence that behind the scenes, this is a club that can be competent when it comes to big name transfers. With Jurgen Klopp increasingly restoring confidence on the pitch, and turning Liverpool into real contenders on the field, FSG and Michael Edwards may well be turning Liverpool into real contenders off of it too.