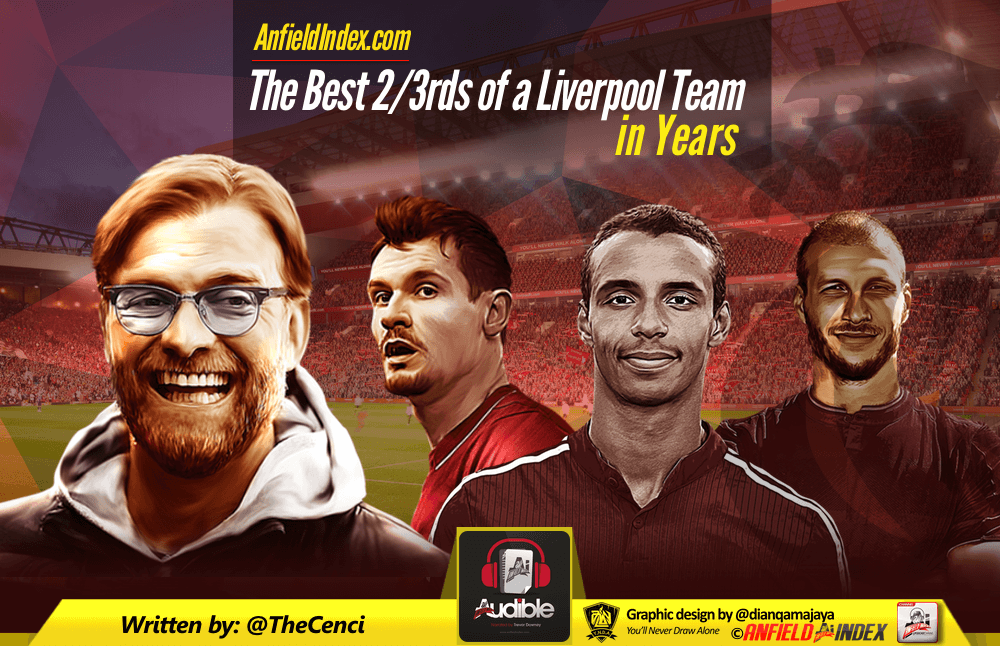 The Best 2/3rds of a Liverpool Team in Years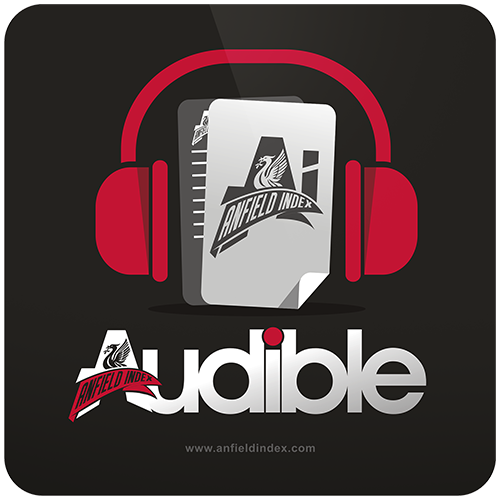 Listen to this article via @AIAudible !
"And it's Liiiiiiiivvvv-errr-pool
Liverpool FC
We're by far the greatest two thirds of a team

The world has ever seen."
Well, they had me fooled. As the hours passed and Sky reporters told us about how they'd spoken to 'sources close to the club' while standing outside car parks, I honestly believed there would be a nine foot lad in the background, creeping in through the Melwood gates, holding an expensive looking pen. Come 10.30pm I was beginning to fear the worst. I wasn't going to see Van Dijk with a scarf over his head after all. Actually, I was hoping to see him on the roof of the Main Stand playing air guitar with a corner flag but would have settled with the former.
To paraphrase Danny the Dealer from Withnail and I, Liverpool are entering the greatest possible season in years and we have failed to paint it black.
We're going into the next three months with Matip, Lovren, Klavan and Gomez as our centre-backs. What's more we could have those last two names at Old Trafford if Melwood sees a repeat of the 2009 Carragher/Skrtel clash which ended in bandages and head staples all round.
Overall, this has been a good window for the Reds. We've got the Mane 2 we desperately needed last January, we've got an English international to play as the lowest ranked midfielder in the club which is a nice statement about squad depth, we've finally bought a left-back who doesn't mind doing a bit of defending and a young lad up front who might – MIGHT – be the real deal. Oh, and we've kept Daniel Sturridge who was definitely definitely definitely off the second the window opened. Oh, and that Keita thing. That's pretty good too.
You'd be mad to say that Salah isn't a success. He's scored two in the League already and it usually takes months to reach that total as a newbie. He's settled already. Robertson looked great at Palace and Big Dom got a few in pre-season. We're all happy, yeah?
Well, there's an elephant in the room, isn't there? No, scratch that. There's a motorbike display team of elephants with a firework display in the background in the room.
We're absolutely great in two thirds of the pitch and, well, less so in arguably the most important one. The problems we had last season have not been addressed and, what with the manager's preference to not look at other options, we're stuck (in the middle with them two).
Of course, the manager talks of heavy metal football and the swift annihilation of teams of our goal-getting collective. It appears that the plan is to simply to outscore the frailty at the other end of the pitch. To some extent there's something in this. After all, two of our first three league games ended in clean sheets for the Reds. True, Benteke should have done better with his chance and Arsenal were hilariously appalling, but you can't sniff at that. Clean sheets means points and when you can add them to what the other lads are doing at the other end then it's surely just beer and jam all the way.
And yet…
Older readers may remember Tottenham's 'famous five' of the mid 90s when Ossie Ardiles deployed an aggressive attacking system based on Klinnsmann, Dumitrescu, Anderton, Sheringham and Barmby. Ardiles was keen to point out that they were attacking players rather than 'five up front' as has been suggested, but the results were the same. They were a joy to watch, running riot all over the pitch and scoring for fun. Unfortunately for them all the talent was in one place and they drew and lost matches they had in their back pocket. In the end they conceded more League goals than Palace and Norwich – both of whom were relegated. Ardiles was sacked on 1st November and they finished 7th, some 27 points behind champions Blackburn. That sort of gung-ho football – magnificent though it is to witness – simply isn't sustainable if you're looking at trophies. Occasionally you have to be pragmatic and clear the odd ball.
No one at Liverpool seems to be listening, though.
Okay, we are capable of defending when it comes to it. We're really not as bad as some make out. Sadly though, we're not quite so good at staying uninjured and reliable. We have to plan for the inevitable, but, again, no one is listening.
There are people waving sticks at FSG about this oversight and the fan base seems to be stuck between two equally tedious FSG In/Out factions. I'm in neither camp. I don't especially like the owners, but I think their mishandling of the club (more public apologies than trophies) is largely down them to being amateurish at football when compared their other areas of business. Nor do I think that they refuse to pony up when the need arises. We do spend money. The trouble is that we're just lousy at it.
The owners are an easy scapegoat in all this while Jurgen Klopp seems to have escaped any real criticism. As much as I'm pleased that we have standards and only want 'Plan A' players at the club, it doesn't do much good when we've got 31 and 20 year old lads with 29 league appearances to their name as back up. Is there really only one player in the entire world who can play in central defence for the Reds? Is it really Virgil or no one? Seemingly so.
If Jurgen refuses to 'make do' then yet again Liverpool are likely to have to make do without a league title despite this being an excellent opportunity to snaffle one. You need a good defence to win the league and though it may seem churlish to point this out while we're second in the League and in the group stages of the Champions League, a good start may not necessarily mean a strong campaign. Yes, we have seven points from nine but we should have had the maximum on the board. It's just that we gave away three easy goals at Watford because we can't defen- oh, you've heard it.
Not adding to the defence isn't an oversight nor is it unavoidable. It's one thing and one thing only – negligent, and while you can point out that lesser players win trophies, that Djimi Traore has a Champions League medal it's worth remembering that he didn't win a League. You need consistency to do that. You need a balance. You need a squad.
The last two Liverpool managers who were obsessed with the defence were also the last to win regular trophies. If only there was some sort of correlation there.
Look, I like Jurgen. I think he's a good thing in a naughty world but the endless vomit about 'if that's what he wants then…' or 'if you think you know more than the manager etc.' gets my goat. He's fallible. He makes mistakes. He's made one here. An enormous one. Well, about six foot four or so.
He once said that he loses respect for anyone who thinks our defence has shortcomings. I'll have to live with that.
I may not know much about LFC, but I know what I like. I like Liverpool being in the conversation for a League title in May. This squad looks like it could piss a top four place but not make the final step. If that's the limit of our ambition then the club – all of it – has failed. I don't want glorious failure. I don't want 6-6 draws with Real Madrid and games of the century. I've seen them. I want wins. Wins where we're not having kittens every time the opposition gets a set piece. I want to not panic when Joel Matip rubs his hamstring. I don't want Liverpool to put all their eggs in one enormous Dutch basket and then shrug when the club we've pissed off won't sell. I want better.
We didn't address the one area of the pitch which was crying out for help. We looked elsewhere and gambled. Dress that up in any way you want. That's negligence.
If we win the League I'll be the first to put my hands up. I won't care. I'd be checked into any number of recovery centres and making Jim Morrison look like Anne Widdecombe. It's just that sometimes you have to point out that the Emperor is naked.
I only hope we learn from this.