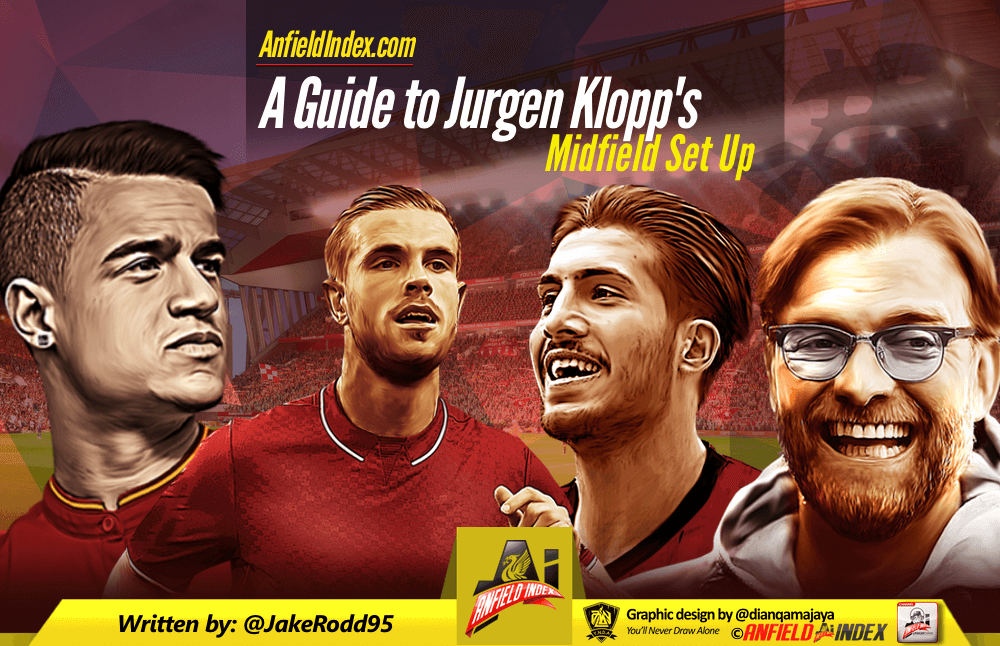 A Guide to Jurgen Klopp's Midfield Set Up
Thanks to the internet, football fans from all over the world are able to voice their opinions on any, and every, topic relevant to their chosen football club. The growth of social media sites, in particular, provides all fans with voices which, although generally considered a positive, can lead to debacles such as the tracking of those planes and cars shuttling potential transfer targets.
Overall, however, the input fans now enjoy as a result of the evolution of social media sites is a positive thing.
It was scrolling through a reddit page dedicated to Liverpool FC, however, that it became apparent that, despite the wealth of information available to Liverpool fans, many Reds followers don't fully appreciate the system Jurgen Klopp employs and, by extension, the role of the players within it. This could be because much of the literature surrounding Liverpool assumes a full understanding of the set-up Klopp has developed during his tenure at Anfield when, for whatever reason, this may not always be the case.

This article, as you may have guessed, will be a guide to Liverpool's 4-3-3 aimed primarily, but not exclusively, at Liverpool followers who may not comprehend it fully just yet, with a focus on the roles within the midfield.
The Formation
Liverpool use a 4-3-3 which, at full strength, will look something like this.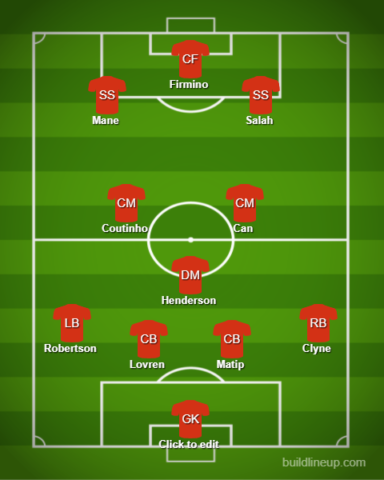 The full-backs are, particularly against 'lesser teams', required to get forward and offer attacking outlets on the wings – doing so creates overloads on opposition full-backs which increases the likelihood of a meaningful chance being created. The two centre halves, Matip and Loven, perform a fairly routine role for the side, winning headers and distributing the ball to start attacks.
Most of the confusion concerns the midfield. Liverpool play three men in midfield – one, Henderson, screens the back four, mopping up loose ends and spreading the play. Another, Emre Can, acts as a box-to-box midfielder, contributing defensively and offensively and, generally, doing a bit of everything. The third, Phillipe Coutinho, contributes defensively but is primarily occupied by his task of picking up the ball and acting as Liverpool's main playmaker by running at defenders and/or performing difficult passes that bypass the opposition midfield and allow Liverpool to attack with more penetration and more speed.
Seemingly, there is a misconception that Phillipe Coutinho operates as a number 10 for Liverpool – he does not. He plays deeper and bears more defensive responsibility than a traditional number 10 – he is a more offensive number 8. By playing deeper, whichever player fills this 'offensive 8' role routinely picks up the ball from deep which affords them more time, but obviously leaves them with more ground, and opposition players, between them and creating a goal-scoring opportunity.
This is why whoever fills this role must be adept with the ball at his feet, comfortable taking players on and able to see a pass. When Coutinho is rested, or absent (temporarily or permanently), this role will need to be filled – this explains the signings of both Naby Keita and Alex Oxlade-Chamberlain.
The latter may not be as technically gifted as his Brazilian counterpart but he offers the willingness to take players on that the role requires and, with Klopp's fantastic track record of improving players, there is no reason he cannot become an astute passer of the ball, too. Whilst the Ox may feature on the wings due to a lack of depth out wide, he was signed primarily to fill this role when required.
Naby Keita, though, is almost tailor made for this role and, in the somewhat likely event that Phillipe Coutinho departs Anfield next summer, will succeed the Brazilian in the offensive 8 role. It is apparent, however, that many fans mistakenly believe that he will perform the role currently executed by Jordan Henderson.
This assumption, perhaps deriving from Keita's energy, ability to intercept and diminutive stature (characteristics echoed by one N'golo Kante), is wrong.
Keita, like Coutinho, is a fantastic passer of the ball, possessing great vision and technique. Moreover, the 22 year old is extremely comfortable taking players on – the Guinean attempts 4.7 dribbles per game on average, more than double that of Liverpool's most adventurous midfielder Adam Lallana (1.7).
When compared directly to Liverpool's current assortment of midfielders, Keita's qualities are most similar to Adam Lallana's – both are proficient with the ball to feet, fantastic when it comes to interceptions and generally energetic in their playing style. Thus, it can be assumed that he will perform a similar role which, naturally, leads to the following question: what is that role, exactly?
Well, it depends on the opposition.
Against teams that decide not to attack when faced with Liverpool's attacking fortitude, Keita may play alongside an offensive 8 – like Lallana, his ability to intercept and press is sufficient defensive contribution and his ability to open up teams via dribbling or passing is invaluable.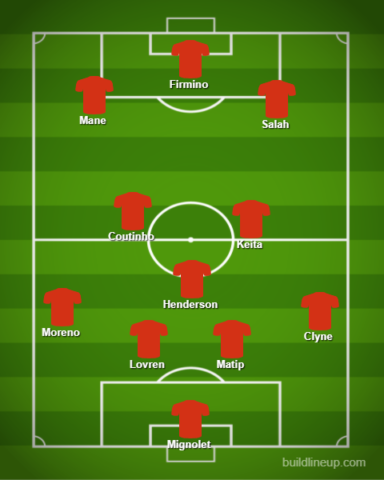 Against stronger teams, however, Liverpool may opt for a stronger, slightly more defensive-minded midfielder (Emre Can, perhaps) to sit ahead of Liverpool's defensive-midfielder. In this situation, Keita or Coutinho will fill the third midfield spot (the offensive eight role).
The attack, thankfully, is simple. Firmino performs a false nine role, dropping deep to receive the ball before looking to shift the play towards Mane and Salah who, apparently, are quite good at running.
It is my hope that this article has shed some light on what can be quite a difficult system to understand – thank you for reading.