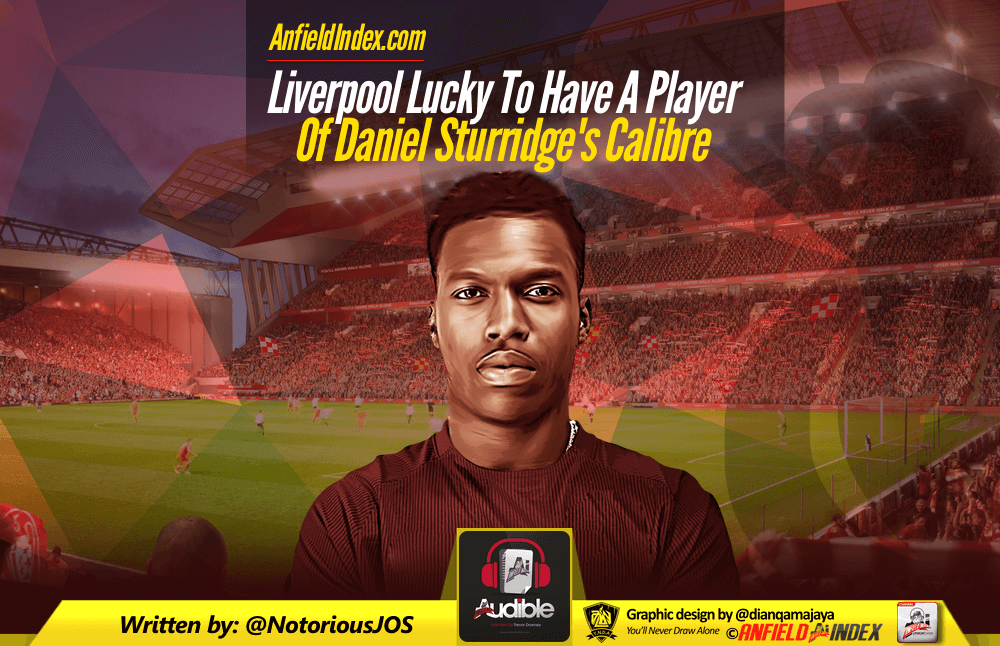 Liverpool Lucky To Have A Player Of Daniel Sturridge's Calibre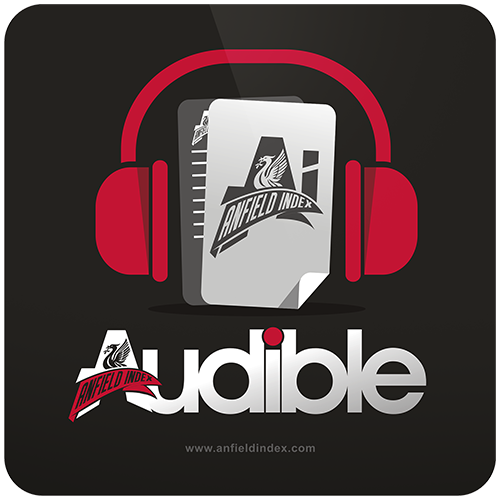 Listen to this article via @AIAudible !
Liverpool's transfer window, whilst being rich in terms of the numbers of incomings, has been a source of frustration among many of the clubs' fans with a lot of frustration being centred on the failure to land Virgil van Dijk after a well-publicised courtship.
However, something the Reds' fans should revel in is the fact that the injury prone but brilliant striker Daniel Sturridge remains at the club. Now, proclaiming that an injury plagued and relatively highly paid striker remaining at Liverpool may seem paradoxical to some but there have been enough alterations to the squad that Sturridge – even as a bit part player – could have a significant part to the play on all front in the 2017/2018 season.
This past pre-season was the first that Sturridge has completed at the club – a remarkable fact given he has been a Liverpool player since January of 2013, and this bank of fitness should serve him well going forward. It is also notable that, despite the fact he is still a hugely important figure in the Liverpool squad, Liverpool's squad depth – the best it has arguably been in the Premier League era- means that Sturridge won't be rushed back from injury or overplayed through necessity. Mane, Salah, Firmino, Alex Oxlade-Chamberlain and perhaps even Dominic Solanke will all play their part this season and this will see more rotation and less duress placed on the players. With careful managing of his game time, playing less could mean that Sturridge plays more.

Sturridge's goal record compares favourably to any forward in the league and he is as close to guaranteed goals as possible, but there is so much more to the former Chelsea player than penalty box acumen and instinct. Indeed, Sturridge's link up play is, outside of the Liverpool fan base, massively underrated and his ability to knit together play and bring the best out of players around him is far more prominent than your archetypical penalty box striker that the England man is often mistakenly categorised as.
Firmino's status as Liverpool's one attacking spearhead isn't up for debate. The Brazilian does Trojan work for the team, in terms of engaging the opposition in the press, linking up play and, even more increasingly, getting on the end of moves – like his recent headed goal against Arsenal – in a style akin to a more orthodox line leading number nine.
Sturridge, whilst not offering the same intensity in the press and general durability of the former Hoffenheim man, gives Liverpool a different option as the focal point and he is a player that Klopp is sure to often call this season.
Injuries may have taken their toll on Sturridge, with the Manchester City youth graduate losing the explosive pace of old; but his link up play and ability to manipulate space and opponents, especially in congested pockets of space, is as sharp as it's ever been.
Hypothetically, Sturridge's link up play, ability to play intricate and defence splitting passes and game intelligence, which sees him collect the ball in dangerous areas, would provide a devastating synergy with his supporting cast, either from behind or coming from the flanks. Indeed, with Emre Can, Alex Oxlade Chamberlain, Adam Lallana and Georginio Wijnaldum,
As well as the incoming Naby Keita, Liverpool possess players who can make penetrative and aggressive vertical runs from deep positions and Sturridge, by linking up or creating space with his clever movement, is the ideal conduit for this in Firmino's stead. Similarly, Sturridge's creative abilities would be further exemplified by the incisive and direct, outside to in out movements of Mane and Salah from the left and right wings, respectively.
Sturridge's capabilities, the aforementioned underrated link up play and in game, situational and intelligent nous and his brilliant and instinctive finishing, would be especially beneficial in the majority of Liverpool's home games, where the vast majority of visiting teams look to sit deep and restrict Liverpool's space. Here, where teams don't look to play out from the back, Firmino's pressing would not be as crucial and, instead, Sturridge's incisive passing and prescient link up play as well as his well-honed and noted ability to score from outside of the box – all of which he is capable of doing in tight areas- would be a profitable route to goals.
Simply, Liverpool are lucky to have a player of Sturridge's calibre who, judging from his media comments and apparent lack of interest from other clubs, who is content to be a rotation and, as fans will hope, Liverpool's bloated fixtures list will see the wriggly armed, dancing striker play often and, as he invariably does, score often.