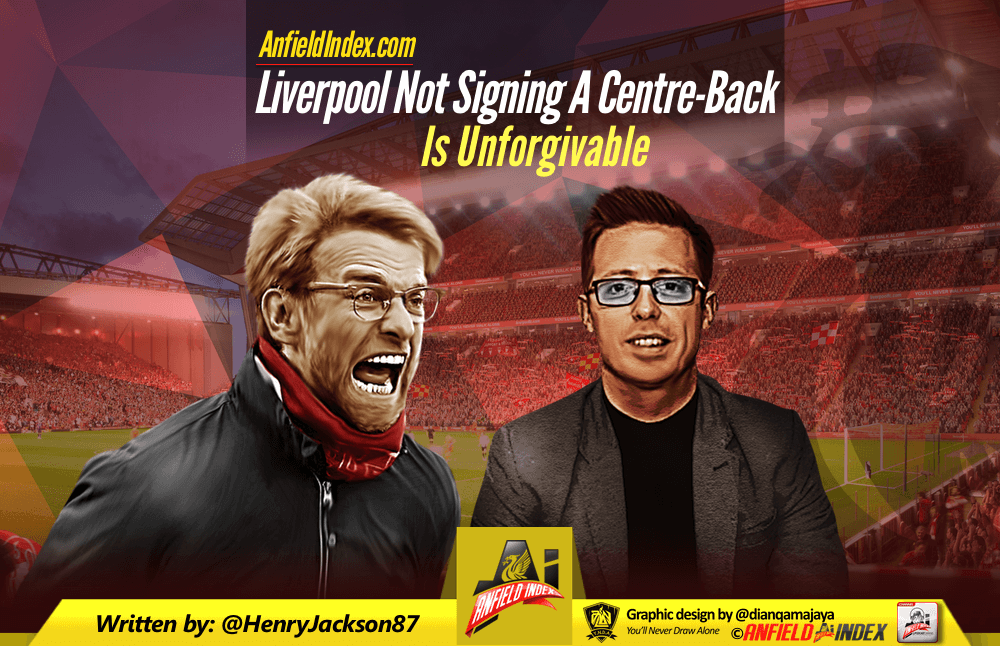 Liverpool Not Signing A Centre-Back Is Unforgivable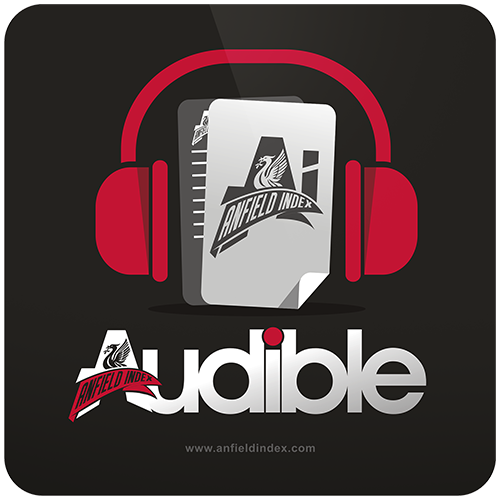 Listen to this article via @AIAudible !
Liverpool have made plenty of glaring errors throughout history, both on and off the pitch.
Allowing Tom Hicks and George Gillett to buy the club was a horrific decision, in hindsight, and appointing Roy Hodgson was ineptitude of the highest order. The list goes on.
In terms of transfer business, not bringing in a top class centre-back this summer has to be one of worst mistakes for a very long time.

I'm a fairly laid-back fan, but every time I think about it, I fume.
Whether it is FSG or Jurgen Klopp at fault, putting all their focus on Virgil van Dijk, only to see the move evaporate, really does beggar belief.
It has been clear for far too long that the Reds are desperately in need of a leader at the back, and someone who can actually defend on a weekly basis if they are to enjoy a sustained period of success.
The club had three months to sort it, but instead, put all their eggs in one basket and actually sold their, albeit troublesome, best defender.
We couldn't wait for Liverpool's Champions League clash with Sevilla, we yet again, we were left watching a match tearing our hair out at the defensive situation, as this pathetic business threatens to derail a very promising season.
Wednesday's 2-2 at Anfield summed up this Reds side to perfection. Their attacking football was superb, they created chances at will, but ultimately, defensive incompetence cost them victory.
Sevilla had two shots on target all night and scored on both occasions – a pattern that has depressingly emerged in recent times.
Opponents barely have to work for their goals, and with every game that passes, the more infuriating it is becoming.
The worst thing about this entire situation is that it is completely avoidable.
Even the world's most clueless Liverpool supporter could have told you at least one new centre-back was imperative this summer, so to not address it is unforgivable.
We all know that Klopp has primary targets and will not go out of his way to find alternatives, but for all the German's brilliance as a manager, he cannot be excused here. If he is the one to blame, as appears to be the case, it is a terrible decision.
He seems to have blind faith in the likes of Dejan Lovren and Ragnar Klavan, both of whom have once again displayed their haplessness in the last two matches, and it is hurting the team to the point of it being fatal.
The frustration is that this Liverpool side is close to being something special.
Klopp has built an attack that any team in Europe will fear coming up against, and his midfield has plenty of options in it, especially once Philippe Coutinho and Adam Lallana are fully fit. The Reds are now more well-stocked in full-back areas as well.
You see what they are capable of so often, but they are let down by individual errors and a lack of defensive cohesion far too many times.
It would be wrong to say that signing Van Dijk would have completely solved this issue – the midfield is not offering great protection and Klopp's style of play is naturally gung-ho – but a centre-back of genuine quality would still make a sizeable difference.
Lovren completely missing a clearance has nothing to do with systems. Klavan falling over and being robbed of possession has nothing to do with systems.
You look at Liverpool's rivals and you don't see a better footballing side than the Reds – Man City are probably on a par – but you fear that they will end up being the ones lifting trophies this season.
None of them gives away such appalling goals so regularly, and their less risky playing styles are less likely to bite them on the backside at key times.
Klopp's style is one to be applauded, and it guarantees entertainment value, but he still doesn't have the right personnel to make it work to its maximum potential.
Liverpool have now played seven matches in all competitions this season and conceded 13 goals, which is highly worrying.
Granted, the City mauling was clouded by Sadio Mane's unfortunate sending off, but the defending on show was still unacceptable.
Trace your mind back to those 13 goals conceded, if you can stomach it, and see how many have to be considered "weak".
All three scored by Watford on the opening weekend were dreadful in their own right, with shocking set-piece work the major shortcoming.
Trent Alexander-Arnold switched off away to Hoffenheim, and in the return fixture at Anfield, sloppy work from Lovren and Matip allowed the Bundesliga outfit to just about stay in the tie.
It could be argued that at least three of City's goals were very tame, and both of Sevilla's were wretched.
That's 11 out of the 13 goals that shouldn't have been scored, summing up exactly why such a meltdown is occurring within the fan base.
Even Liverpool's two clean-sheets, against Crystal Palace and Arsenal, were not without moments of defensive horror.
We are all desperate for Liverpool to mount a genuine challenge in both the Premier League and Champions League this season, but sadly, you just cannot see it because they are so bad at the back.
There will be some magnificent days at the office, with a top-four league finish and the knockout stages likely to be reached in Europe, but they will fall short because they haven't confronted their weakest area by far.
It is impossible to rely on the attack simply outscoring sides every week – there will be times when the likes of Sadio Mane, Mohamed Salah and Roberto Firmino misfire horribly – and when they only score one, we cannot rely on no goals going in at the other end.
There is so much to be positive about at Anfield right now, but that one ridiculous decision not to sign a centre-back and find an alternative to Van Dijk is ruining the good work.
I am often critical of how knee-jerk and impatient Liverpool supporters have become, but they have every right to vent their fury about this woeful error.
Unless something drastic happens, the Reds' defence is going to ruin their 2017/18 charge.