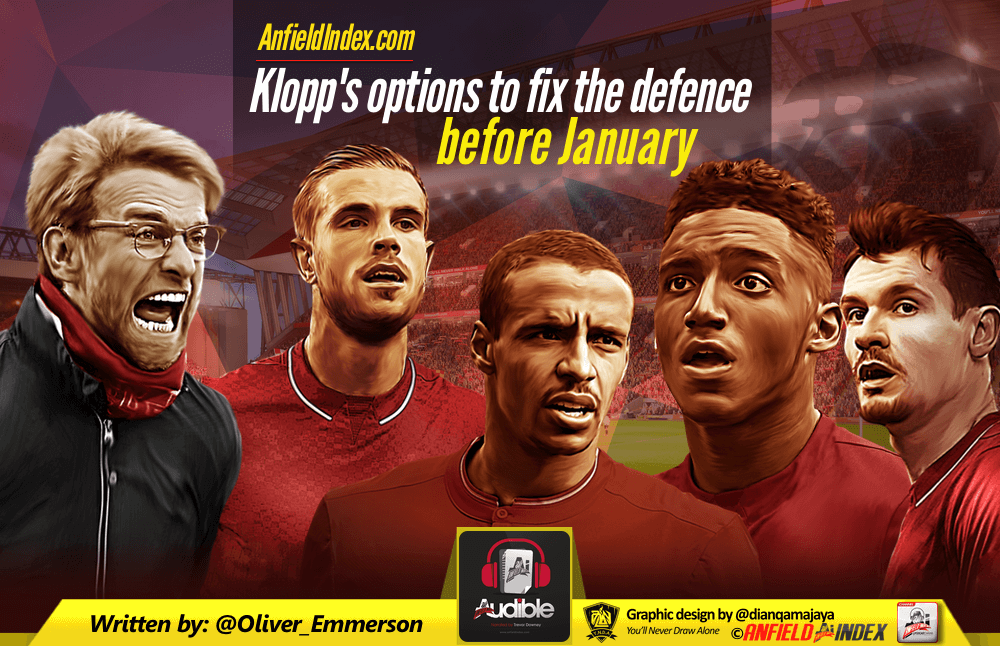 Klopp's options to fix the defence before January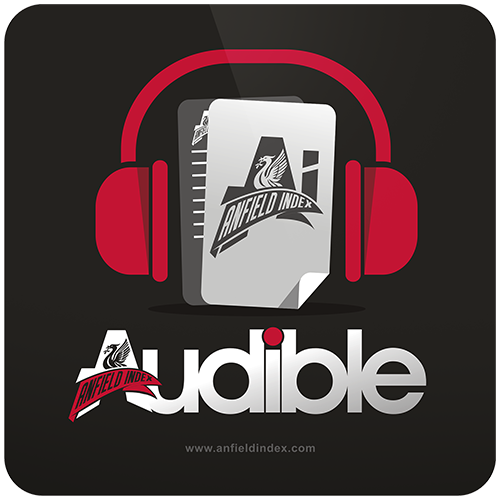 Listen to this article via @AIAudible !
As Islam Slimani crashed in Leicester's second on Tuesday night, it sent Liverpool packing from the League Cup and all but confirmed that the Reds would remain winless for a fourth successive game.
After having five put past them by Manchester City, Jurgen Klopp's side could only manage draws against Sevilla and Burnley before being out-foxed by… well, you get the pun.
Just nine games into the new season, Liverpool have already conceded 16 goals.

It hasn't worked so far, at the back, with just two clean sheet's in those games. Klopp has tried a variety of centre-back partnership's, there have been four different full-back's used and three goalkeeper's, but the Liverpool net continues to bust.
January is over three months away and, as much as fans cried over no defender being purchased in the summer, Klopp must work with what he has now and improve defensive performances of those currently in the Liverpool squad for the time being.
So, what else can he do?
Move Henderson from the '6'
Whilst most of Liverpool fans' grumbles around Henderson are due to his passing ability, his defensive side of the game hasn't lit things up so far this season. The latest spate of poor play came on Tuesday as he failed to be on his toes for the Leicester opener, whilst he's was criticised for his role in Sevilla's equaliser last week. Taking him out of the position, or out of the team completely, would be an option.
PRO: Most will admit that Henderson has been disappointing so far this season, so it's not unrealistic to suggest that the extremely vulnerable centre-back's could be better protected by an Emre Can or Georginio Wijnaldum in that role. Both of those mentioned players also make offer more on the ball moving forward, especially Can in the way he carries it. In addition, moving Henderson forward (were he to stay in the team) could offer the captain a new lease of life as he looks to regain form.
CON: Like it or not, Henderson is Liverpool captain and 'dropping' him from his position would only whip up more of a storm in the media that Liverpool are in 'crisis', regardless of whether it does help performances. There isn't a direct defensive midfield replacement for Henderson so putting Can or Wijnaldum in there would see the midfield have to be re-jigged further forward as well.
Switch to three at the back
The three at the back is a formation that's worked successfully for the likes of Arsenal, Chelsea and Tottenham in recent months. Brendan Rodgers' Liverpool weren't defensively solid often, but had one of their better stints of defensive form when playing a 3-4-2-1 formation in 2014/15, could it be an option for Klopp to repeat?
PRO: Liverpool arguably have the perfect wing back's for the formation in Trent Alexander-Arnold and Alberto Moreno, whilst Andy Robertson has also looked good in his few starts so far. Three at the back could allow less loose balls dropping around the area (see Burnley and Leicester goals), whilst it would also see the heart of the defence better able to track late runner's as you've got the extra man in there.
CON: Numbers are an issue. Liverpool only really have four centre-back's and one of them is filling in with the odd game at right-back. So, if Gomez has to play right wing-back in a game and one of Matip/Klavan/Lovren is injured, you're buggered with pushing Emre Can back there or calling up a 16-year-old. It would also give Klopp a headache potentially going forward, a change in formation could disrupt the Reds' fluid front three in the 4-3-3 formation.
Change styles
Liverpool could always do what they did towards the back end of last season, in terms of looking to 'dig in' a little more during games, not playing the expansive attacking football that has become their identity ever since Klopp took over.
PRO: It worked fairly well at the back end of last season, Liverpool picking up important away wins against Stoke, Watford and West Brom playing this way, the points gained in those games helped the Reds seal their top four spot. Opponents may not see it coming so could see their pre-planned tactics nullified somewhat, and better defensive performances as a result would only boost confidence, even if the attack suffers.
CON: As aforementioned, if you do such a thing the attack will suffer. Liverpool struggled to find their Autumnal flair of 2016 towards the back end of last season and you'd expect to see the goals dry up even further if you began shackling players in order to keep the back door locked. Adding to that, despite picking up points with a change of style last season, Liverpool's performances weren't particularly good, getting lucky on a number of  occasions. You feel that, were they to revert back to such a style, their luck may run out.
Danny, Danny Ward
An unlikely and rather left-field shout, if Liverpool can't fix their defensive error's in open play, they may as well do all they can to combat the set-piece issue. Whilst the less said about open play defending vs Leicester the better, Ward did look somewhat promising when it came to dealing with set-pieces. Could he be chucked into an important game ahead of Mignolet or Karius?
PRO: With Mignolet seemingly creeping back to the mean of his form at Liverpool after a second coming a few months ago, Ward is an alternative that would certainly bring an improvement when the long balls come into the box. The knock-on effect of Liverpool not suffering so badly from set-pieces could then be opponents trying to play on the floor more against them, and then it's all about the pressing.
CON: This is a left-field shout so there are some obvious con's, Ward's lack of experience being one. In addition, is he as good a shot-stopper as Mignolet or as good at distributing as Karius? He's not Klopp's perfect goalkeeper, even if you think he solves an issue. He may crack under the pressure of a serious league or Champions League game, who could blame him. Also, Mignolet – whilst disappointing a little – hasn't really done anything to justify being dropped, and you could end up with a media storm similar to one that would come about as a result of dropping Henderson.