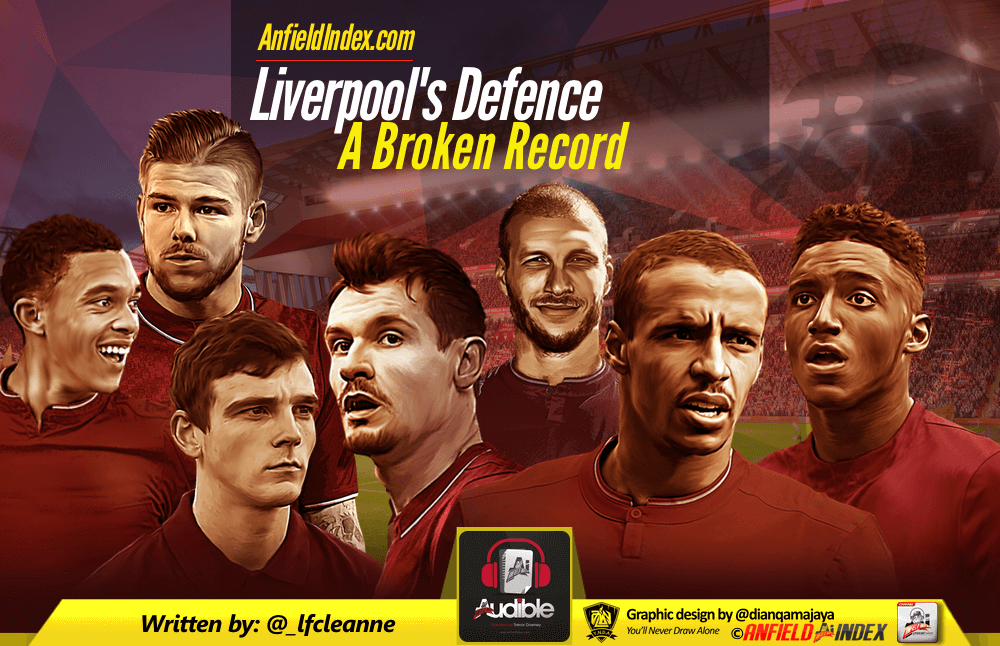 Liverpool's Defence: A Broken Record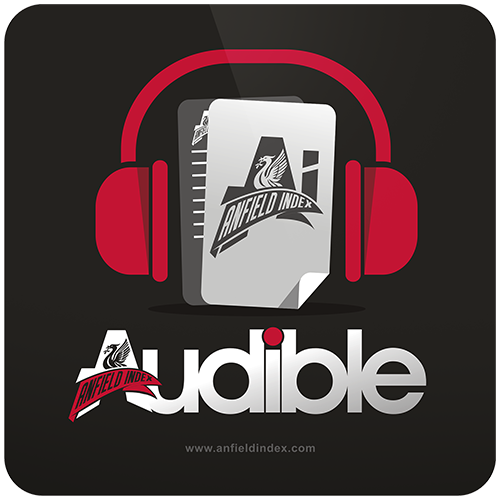 Listen to this article via @AIAudible !
Things looked so promising when Liverpool smashed Arsenal 4-0 at Anfield in August. Oozing confidence and class, Jurgen Klopp's side were better than their opponents in every department. They hunted the ball in packs, showing unrivalled energy and determination to dictate the tempo of the game and assert their dominance. It was absolutely glorious to watch.
Since then, the wheels have well and truly fallen off what previously looked a rampant and highly impressive looking side. Hammered 5-0 by Manchester City before drawing to Sevilla and Burnley in the Champions League and Premier League respectively, Leicester were the latest team to frustrate Klopp's men and steal the headlines on Tuesday evening.
Liverpool's September slump naturally marks a worrying period for the club, largely due to the repetitive nature of their shortcomings. Week in, week out, it's the same old tale. We've seen Dejan Lovren fall on his arse many a time; we've seen schoolboy marking with no centre-back in sight of the six-yard box to leave their opponent with a clear sight of goal, and we've seen a midfield three offering little to no protection to a highly ineffective back-four.

Conceding 10 goals in the last four games, the issue is as clear as day for Liverpool. Of course, all the shouts for Klopp to leave are nothing more that bogus comments with no basis, but Liverpool's failure to address such a distinctive weakness in their side is costing them.
Ragnar Klavan's and Joel Matip's miscommunication saw the duo both go for the same ball against Burnley, allowing Arfield a clear route on goal. Then, the Estonian and Emre Can conceded a corner despite receiving no pressure from the opposition. The fans have no confidence and the players have no self-belief. It's a never-ending cycle for Liverpool.
"[The Burnley goal] was just a long ball."
Klopp's comments in his post-match interview tell the tale. Burnley didn't have to combine for an intricate and exciting attacking move to break down Liverpool. All it took was one long ball and Arfield was through on goal – again, something we've seen with alarming consistency in the last few seasons. Teams know they will get a chance; they come to Anfield, sit back and soak up the pressure, biding their time before we inevitably make a defensive error to gift them a chance and put ourselves on the back foot.
Einstein once said the definition of insanity is doing something over and over again and expecting different results. Liverpool have heard this story time and time again and yet continue to persist with a centre-back pairing lacking in quality and authority.
Groans over Dejan Lovren continue to mount, with Klopp's decision not to target an alternative to Van Dijk looking all the more questionable. Meanwhile, Matip looks increasingly average as the games go by, despite being the best centre-back at the club. Add to that Ragnar Klavan, who represents a huge step down in quality and Joe Gomez whose long-term injuries and subsequent lack of game time makes him a risky option and you can see why Liverpool fans are on edge.
Neither starting centre-back has a good injury record, with Lovren missing 37 of Liverpool's 119 Premier League games and starting just 11 under Klopp consecutively. While the defensive problems go far deeper than just injuries, Liverpool have been unable to establish any kind of consistency and solidity to their starting back-four. That's only going to compound issues as the season wears on.
Klopp has the ability to change the script for Liverpool but he must do so with utmost urgency. His side already look like a broken record.