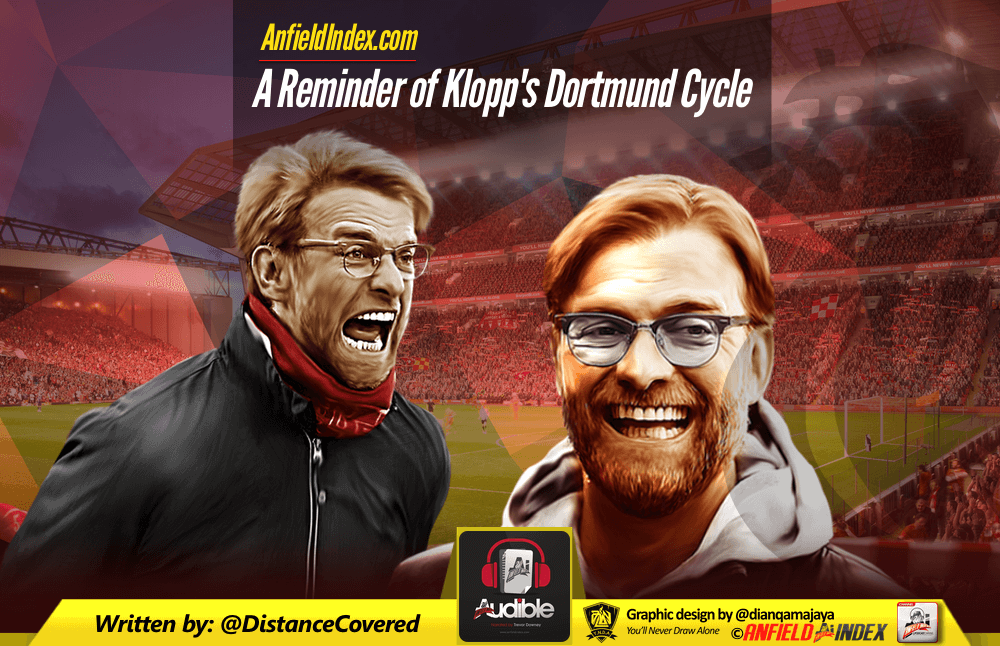 A Reminder of Klopp's Dortmund Cycle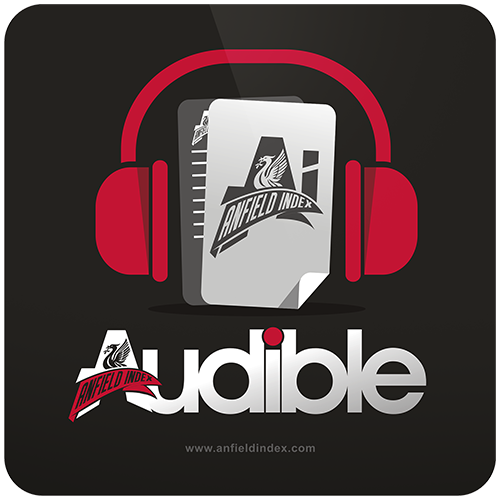 Listen to this article via @AIAudible !
Liverpool are currently experiencing a problematic period in which the team are yet to win in four matches against Manchester City, Sevilla, Burnley and Leicester. Whether we beat Leicester on the weekend or not, supporters of the club are rightly concerned with the club's current lack of positive results and are further consumed with anxiety when watching the team 'defend'.
Although these concerns are understandable, the doubts about Jurgen Klopp being the right man for the job are completely ludicrous and totally unwarranted. Many fans are beginning to panic due to the results and are consequently looking for reasons and explanations behind the current problems within the team, especially defensively. However, this is all part of the journey we're on with Klopp, and he's done this before.
Five years ago, we all watched in awe as Klopp's Borussia Dortmund side tore teams to shreds and made statements in Europe by winning consecutive Bundesliga titles, as well as reaching the final of the Champions League, at which point we'd just finished 7th with Brendan Rodgers. Klopp's Dortmund played a unique brand of ferocious attacking football that had a direct and aggressive nature, whilst Liverpool struggled to create an identity.

The Struggle
However, the success and fictional rapid emergence of his thrilling Borussia Dortmund side is now seemingly influencing Jurgen Klopp in a negative way. Too many supporters didn't witness or aren't aware of the struggle and the development that occurred in the two seasons before Klopp's success with Dortmund became known. In his first two seasons at the helm, Klopp guided his young side to 6th and then 5th, so progress was slow – I'll now take this opportunity to remind readers that Klopp is currently just five league games into his second full season at Anfield.
I read an old piece about Klopp recently which was written in 2011 and a particular sentence stood out to me, it said: 'the first two years of failure helped Klopp understand the holes in his system and he came back strong by making the defence stronger, with every player contributing collectively to defend'. The full paragraph snippet can be read below, but this a clear representation of where Liverpool currently are in relation to Klopp's journey developing Dortmund into the ruthless side they became.
Just read a piece written in 2011 about Klopp's Dortmund – this particular paragraph took my interest. Highly relative to Liverpool. #LFC pic.twitter.com/TQROEh449s
— Distance Covered (@DistanceCovered) September 21, 2017
Klopp's overall game model is one in which he instils ultimate belief in his players to make decisions, create their opportunities, adjust in accordance with situations and to support each other with organisation when defending and attacking. A large reason this has worked for Klopp in the past is due to his extraordinary charisma and his ability to connect with people. Klopp has a unique magnetism about his personality and is thus able to generate a rare form of inspiration, motivation and team spirit amongst his players. However, due to fact that Klopp's ideology is largely based on inspiring and empowering his players to greater heights, it obviously helps if the players are of a decent standard. Thus, it's no surprise that Liverpool's attack is vastly outperforming its defence, as Mane/Firmino/Salah are clearly a level above Matip/Lovren/Moreno in terms of quality.
The Success
After developing his young side over a period of two years, Klopp then moved into his third season in charge. In that season with Dortmund, Klopp won the Bundesliga with two games to spare on 30th April 2011, with the second most goals scored and the BEST defensive record in the league, conceding just 22; which was also the best in Dortmund's history. This occurred the season after his team conceded 42 goals, which is where he's currently at with Liverpool in terms of time – so the defence improved by 20 goals.
The season after, he won the Bundesliga again with 81 points which was the greatest points tally ever amassed in Bundesliga history, and they achieved this by going on a 28 match unbeaten run, which was the best ever recorded in a single German top-flight campaign.
The following season, Bayern's treble-winning side won the league by some distance, but Klopp was focused on the Champions League. They progressed through their supposed 'group of death' consisting of Manchester City, Real Madrid and Ajax without losing a single match, and hammered Mourinho's Madrid 4-1 at home in the semis to progress to the final stage.
At Borussia Dortmund's peak under Jurgen Klopp's leadership, they were one of the most attacking, intense and passionate sides in Europe as well as being defensively sound and tactically innovative. Critically though, it wasn't until the third season of his tenure that the industrial German club began to reap the rewards of giving Klopp time to implement his radical approach.
Conclusion
Patience is rare in modern football, and fans/owners are quick to blame and replace the manager when things appear to be going wrong, but that certainly shouldn't be the case here. Klopp hasn't yet reached the success stage with Liverpool, but he hadn't yet at this point with Dortmund either.
Now, I'm not saying Klopp will win the league next season, nor that he requires a systematic three years before winning honours, but my intention is to demonstrate what Klopp's leadership can bring when afforded time.
As Liverpool supporters, let's not forget what we've got in Jurgen Klopp, and let's give him all the time and support he needs to transform our club into the powerhouse that we all know we can be.