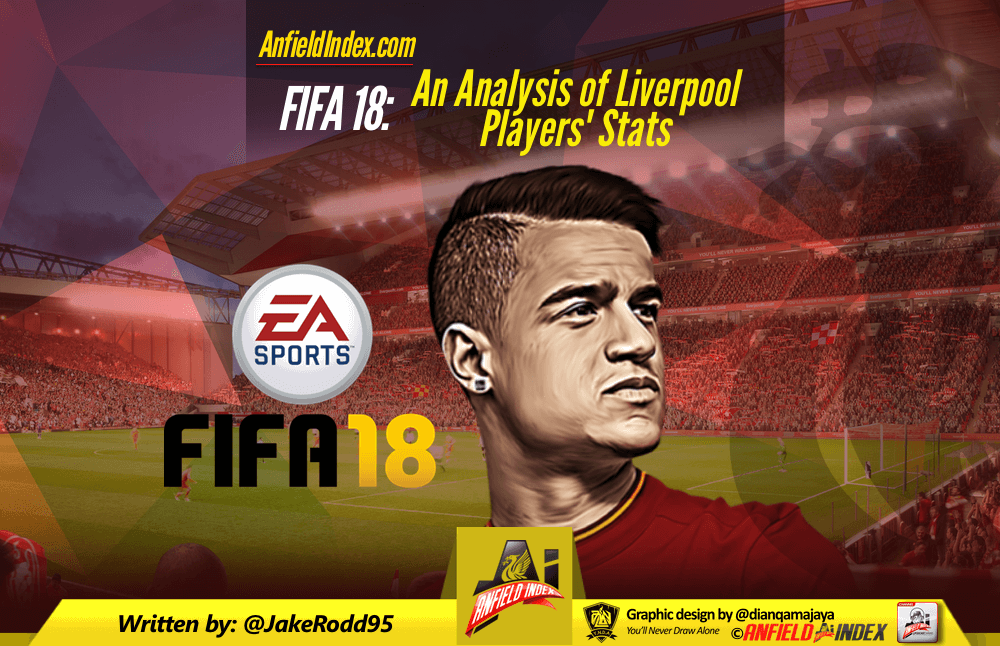 FIFA 18: An Analysis of Liverpool Players' Stats
Tuesday will see the worldwide release of the world's most popular football simulator, FIFA. Released annually, FIFA's dominance of the virtual football world continues and, despite subjugation to Pro Evolution Soccer for a brief period a decade ago, EA Sport's most celebrated title shows no sign of slowing down.
To keen players, FIFA 18 differs vastly from its predecessor, 17. Improved dribbling, crossing and skill moves are the most notable changes in gameplay and, despite issues with goalkeepers (ridiculously ineffective, resulting in massive scorelines), those who have played the game review it favourably more often than not.
This article focuses not on gameplay, however. We, or I, shall be looking into the stats given to Liverpool's players, picking the ones you need to know and highlighting the biggest changes from last year, before I give you some tips on how to use Liverpool online against other players.

Discussing every players' stats in detail would make boring reading (and writing) thus, in the interests of both our time, I shall pick out a few stats and discuss them. Onwards we go, then.
Liverpool's best player
FIFA rewards players with ratings out of 99 – Cristiano Ronaldo, the worlds best player according to EA (due in part, Im sure, to his new partnership with the franchise) is rated 94 , whilst Lionel Messi is rated 93. Players are rewarded for individual displays with special cards that boost these ratings but, again, for reduced longevity purposes, this analysis will not take these into account).
Liverpool's highest rated player is Phillipe Coutinho, who received an initial rating of 86 and is posited as a left winger. For reference, Eden Hazard, the Premier League's highest rated winger (and player), received a rating of 90.
The Brazilian is actually the fifth highest rated left winger in the game, bested only by Ronaldo (94), Neymar (92), Hazard (90) and Alexis Sanchez (89), and level with Marco Reus.
His highest stats are all related to his dribbling (acceleration, dribbling, balance etc), in addition to his passing and ability to find the net from distance. Relevant weaknesses include low ratings for finishing, crossing and distance passing. On the whole, Coutinho's card is a fair reflection of his abilities in real life.
Liverpool's second highest rated player is Sadio Mane, who is rated 84 (a jump of 5 from this time last year). Mane's strengths are pace, dribbling and finishing – his weaknesses (ie, rated lower than 80/99) are in his passing abilities, strength and distance shooting.
83 rated: Firmino, Salah, Lallana and Matip.
82: Sturridge, Henderson, Wijnaldum and Clyne.
Fairly routine, thus far.
Fastest Player
FIFA measures speed in two attributes, acceleration and sprint speed. The former, the time taken to reach your top speed, is combined with the latter, how fast your top speed is, to produce an average rating.
So… is Liverpool's fastest player Salah or Sadio? Well, they both received a rating of 93. Mane has a sprint speed of 94 and acceleration of 92, whilst both of Salah's scores sit at 93. No winner here, then.
At 93, Liverpool's wingers are (questionably) behind Bellerin (95) and Sane (94).
Liverpool's slowest player is Dejan Lovren – he is given a rating of 56, 11 fewer than his centre-back pairing, Joel Matip.
Per Mertesacker was given a pace rating of 27. Ouch.
Most Well-Rounded Player
Players are given ratings across six different categories: Pace, defending, dribbling, shooting, passing and physical. By combining the amount of stats awarded to each category to produce one number, the most well-rounded player can be determined.
It is important to emphasise that most rounded does not mean best – Cristiano Ronaldo is the highest rated player in the game but, perhaps predictably given their styles, Arturo Vidal and Radja Nainggolan are the most complete players in FIFA.
Liverpool's most complete players, in order, are: Milner, Henderson, Wijnaldum, Lallana and Can. Or, in other words, Liverpool's midfielders. Surprised? No, didn't think so.
What is interesting, however, is Milner leading the list – given that he is the least picked out of the list, perhaps next years edition will see him further down the ratings pile.
Notable Downgrades: Sturridge and Can
Daniel Sturridge has received a massive reduction in  his stats (as a result of his injuries, one assumes). His pace (76) was notably reduced by 13 (for those unfamiliar with FIFA, this is a monumental reduction), whilst every other stat was decreased by some margin.  Whilst seemingly extreme, few would argue that the striker boasts the explosive speed he once did and, as a result, such a reduction seems justified.
Emre Can has been reduced from an 80 to a 79 which should strike most as unfair, especially when one considers skipper Jordan Henderson is rated at 82 (as is Aaron Ramsey). Other 79 rated centre midfielders include Cabaye, Coquelin and Claudio Yacob. Eeek.
Notable Upgrades: Lallana (and Mane)
Adam Lallana has been recognised as a central midfielder this year and, whilst the bulk of his card remains the same, his defending has increased by 17 (!) to reflect his new defensive influence on Jurgen Klopp's side. Within this rating one finds dramatic increases to marking, slide tackle and stand tackle ratings – these are all now around the 70 mark. Moreover, Lallana's increased diligence tracking back has resulted in the midfielder being given a high defensive and high attacking work-rate (note this is not an 'upgrade' per se – there are benefits to different work rates – this change merely highlights the Lallana's change of role).
When one considers the industrious, pressing style Jurgen Klopp has instilled on Liverpool, it comes as little surprise that,since the German's arrival, many of Liverpool's players (Firmino, Henderson, Wijnaldum, Coutinho, Can and Danny Ings) have had their work-rate changed to high/high and their stamina increased, too.
How to use Liverpool Online
If you fancy taking Liverpool online to test your skills against other FIFA players, you need the right set-up. Having won the division 1 title the last two years without losing or drawing a game (this is around 65 straight wins) and finishing in the top 10 of UK players in FIFAs most competitive game mode (FUT Champions) I have, perhaps egotistically, qualified myself to give you advice when it comes to using the reds online.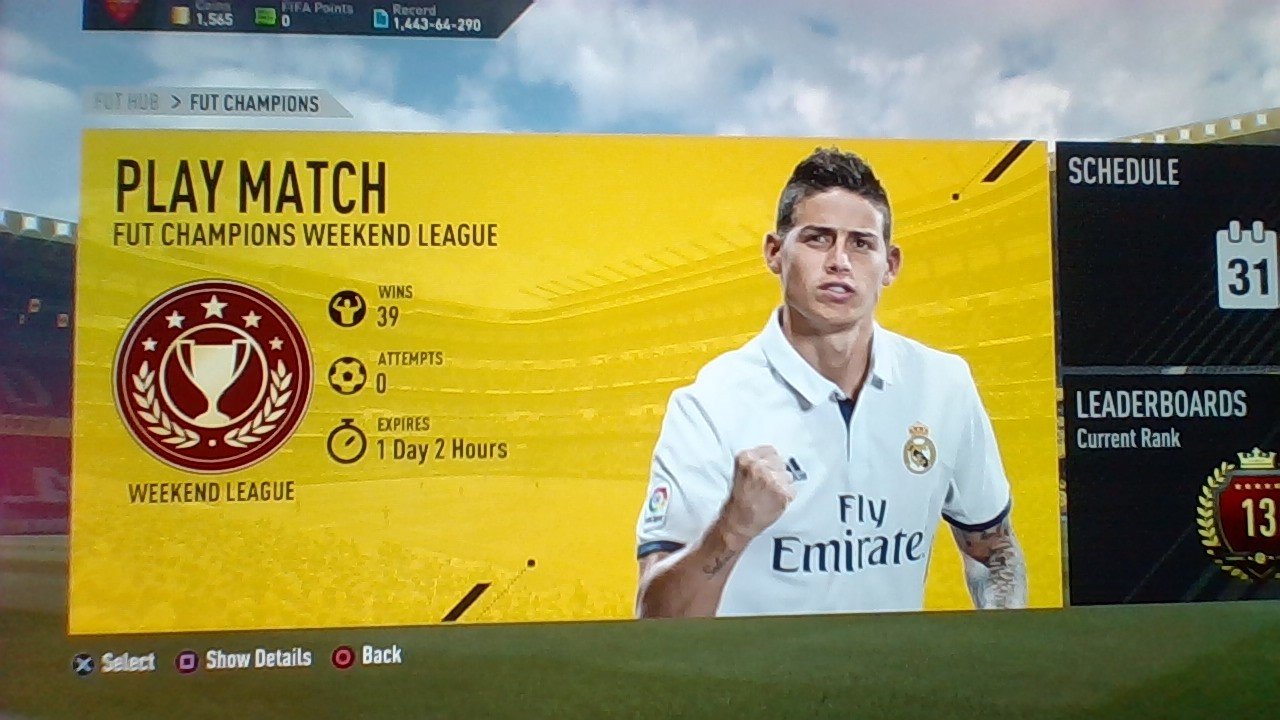 Tip 1: Use the 4-3-1-2 formation, because;
FIFA 18 is all about quick passing – this formation allows you to create triangles in the midfield and pass through your opponent.
It gives you three central midfielders. The best way to defend in FIFA is using your midfielders – taking hold of your centre-backs creates gaps that opposition can exploit – thus, having three maximises your chances of defending safely.
It offers you two strikers – this allows you to perform give-and-go's to bypass your opponents defence without needing to dribble (the hardest, most skillful aspect of the game).
Tip 2: Use Mane and Salah as your strikers. 
FIFA is all about the physical attributes players bring to the table. Whilst players like Iniesta and David Silva are fantastic in real life, the simulated world of FIFA does not appreciate their playstyle. This is because FIFA hands the player the responsibility of making intelligent decisions – because of this, players like Raheem Sterling are as intelligent as your Iniesta's and Xavi's, in the right hands. Consequently, the best players in FIFA are those with the best physical attributes (this is why Cristiano Ronaldo will always outperform Lionel Messi). Thus, when picking your strikers, pay little mind to stats such as attacking position, they are inconsequential. Instead, pick the fastest players – doing so will ensure you can out-pace your opponents – this will give you the best chance of success.
Tip 3: Ensure Mane is the right-sided striker and Salah is the left-sided striker. 
A well-known fact to the best players, the low driven shot is the best way to score when one-on-one with the goalkeeper. The way FIFA is programmed means that, if through on goal, the best way to score is to hit the ball low and hard (by pressing circle on your controller twice) and aiming across the goalkeeper. You should always try and shoot with your players strong foot, this will increase your chances of scoring dramatically. To give your strikers the best chance to be able to perform this shot on their dominant side without cutting inside (and losing the angle to perform this shot), make sure Mane is on the right side and Salah on the left. This will ensure that, more often than not, when put through you will be able to hit the ball on their respective dominant foot with the best angle.
Tip 4: Ensure your defensive line is set to cover. 
A little known feature to casual players, you are able to customise your teams tactics on your team management section before a game. I won't go into details here, but you must ensure your defensive line is not set as offside trap – this will push your defense up, leaving you vulnerable to through balls. Instead, select cover – this will push your defense back slightly, giving you the best chance of success.
Happy gaming, reds fans, see you on the pitch.