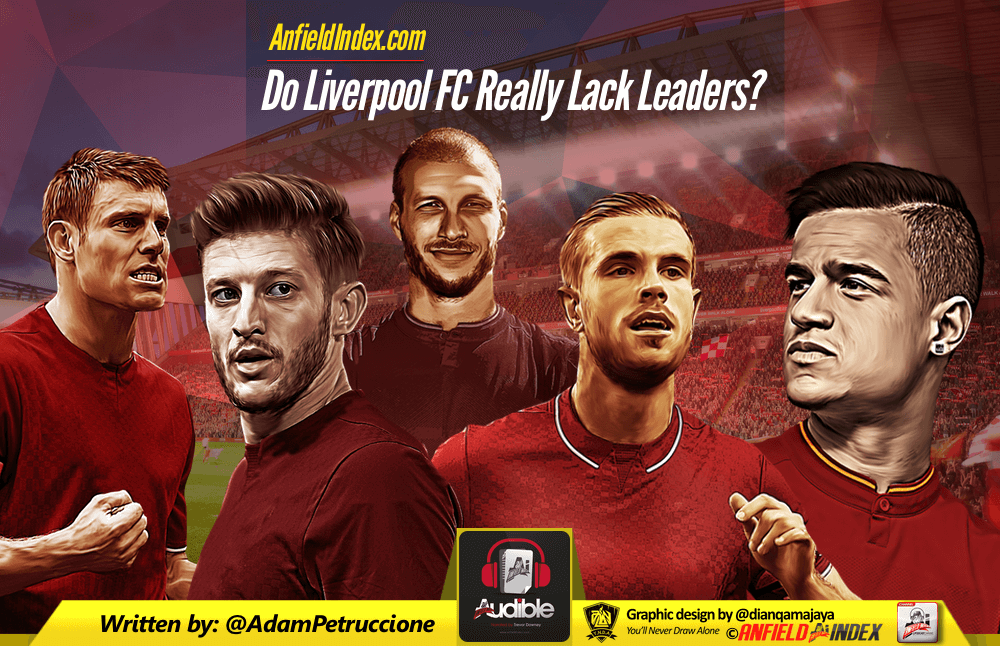 Do Liverpool FC Really Lack Leaders?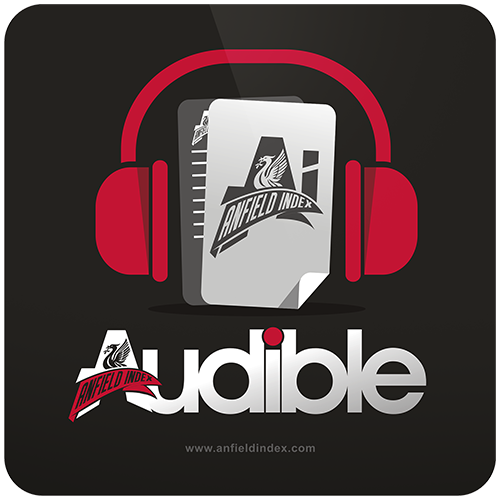 Listen to this article via @AIAudible !

Liverpool doesn't have any leaders on the pitch… Or so the argument goes lately amongst the club's supporters.
But, is that really true. Is leadership what the Reds are lacking?
A quick glance at Liverpool's squad and you'll notice several players who have been chosen as captains by other managers, other teams, international and club sides.
Jordan Henderson isn't just Liverpool's captain, he's England's captain.
Phil Coutinho was selected as Brazil's captain for the first time over the summer.
Gini Wijnaldum was PSV's captain.
Adam Lallana was Southampton's captain.
Milner was our captain for half of the season last year.
Ragnar Klavan has captained Estonia since World War II.
Even young Joe Gomez is the current captain of England's U21's
Wearing the armband of these various sides doesn't say that any of these players are the ultimate alpha male, but at least amongst these groups, either the manager or their peers chose these men to lead.
Perhaps they have been chosen because they're the best example of how to act off the field and in training and not necessarily because they can drag the rest of the team across the finish line when the situation calls for it.
The argument that Liverpool are "too nice" has more legs than the argument that they lack leaders. Jamie Carragher said that what we lack are "streetwise footballers."
"Even at 2-0 or 3-1 teams think they have a chance because history has shown in the last few years they always concede goals. What Liverpool fans want to see isn't so much 3-2s and 3-3s but streetwise footballers who know what to do when they need to go and win a game and how to hold onto a game."
The Reds won the "Fairplay Trophy" last season going away. What is the Fairplay Trophy you ask? It's a measure of the amount of cards received by each Premier League club where the lowest count wins. Liverpool managed to get through an entire season with Lucas in the side, totaling only 54 yellows and 0 red cards in 38 games. An eleven made up of nuns and GreenPeace activists would surely end up with more cards than that over the course of a Premier League season.
Do we want more players getting sent off, obviously not, but it does signify that we're missing an edge more than any other team in the division. The Leicester match that prompted Carragher's "streetwise" remarks is a perfect example. We nearly surrendered points due to the ruthless playing style of Vardy and Okazaki. These players happily pull out every old-man move in the books to try to pull out a win. Pulling on Mignolet's arm, throwing a leg out to draw a penalty, they don't think twice about it, where Liverpool largely aren't seeking out those situations.
Are Liverpool above being nasty? Even Europe's best, Real Madrid, requires a degree of cheating in order to bring silverware back to the Spanish capital. How many trophies would they have won in the past few seasons without Sergio Ramos' antics?
The addition of Naby Keita, sent off last week for a rash challenge against Monchengladbach, will certainly provide more of an edge to the club in 2018. The post Suarez Reds certainly look like they are crying out for a player in the middle of the park with his attitude.
The delicate thing will be incorporating Naby's aggression and perhaps Virgil Van Dijk's physicality in a controlled manner. Arsenal often faced similar criticism of being a soft club, added Granit Xhaka, and it took nearly a full season for him to fine-tune his play to be edgy, without constantly getting sent off.
Liverpool are already a talented side with more than enough leaders to win trophies. We returned to our winning ways with the win against Leicester. The question is, what will our band of choir boys learn from Vardy and Okazaki? Will they dismiss their antics and move on, or will they come away with an understanding that physical talent and leadership alone aren't enough? There are few better examples of human beings than Henderson, Wijnaldum, Milner, Lallana and the rest of our senior players. But, they'll need to dig deep and channel some Suarez-esque edge and maybe even employ some of the cheating he was famous for in key moments to bring silverware back to Anfield this season.