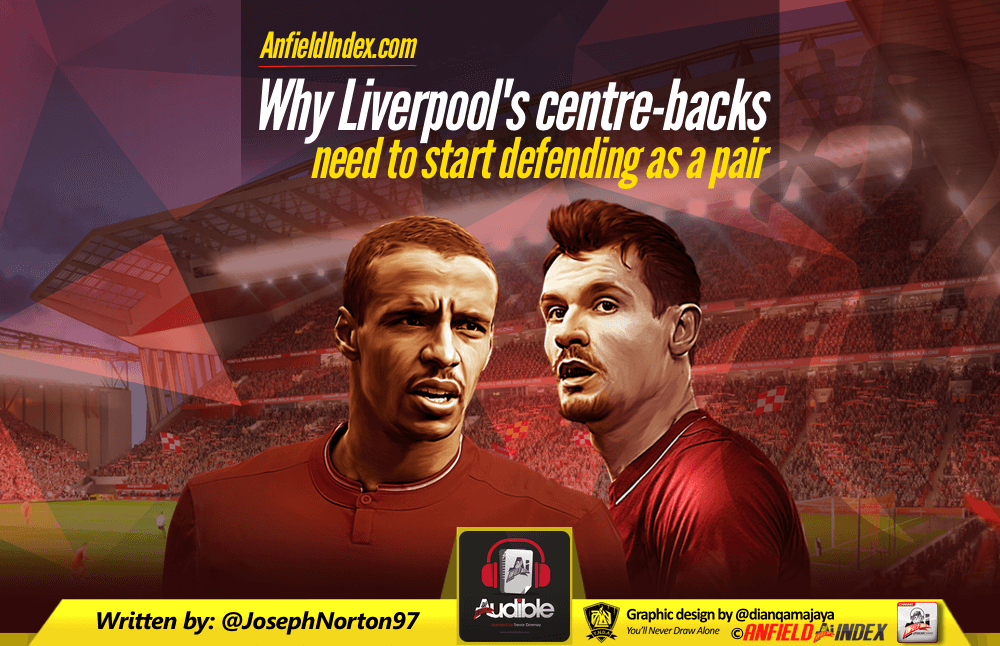 Why Liverpool's centre-backs need to start defending as a pair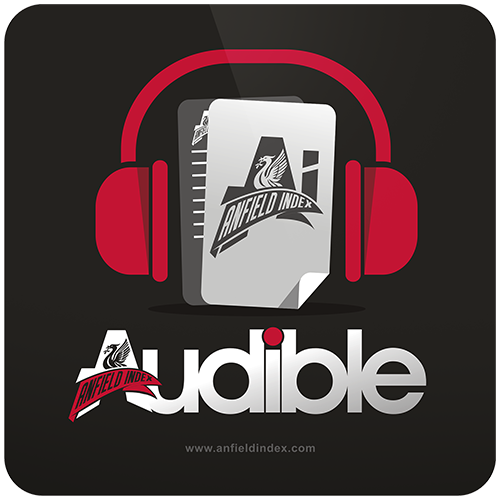 Listen to this article via @AIAudible !
Another game, another avoidable goal conceded and yet two more points dropped…..sound familiar? A game that the Reds having scored the all-important first goal should have won with ease instead turned into another case of deja vu. I wrote earlier this summer that if we didn't sign a top-class centre-half the transfer window would've been a failure and for me it's hard to argue against this, but if we forget the players we haven't got and focus on the ones who can make a difference it'll become pretty apparent what needs fixing. A long, straight ball in-between our two CB's has been too regular of an occurrence under the leadership of Jurgen Klopp and it's about time we addressed this problem. It's not necessarily a question about personnel, it's about defending properly and sensing danger. The way Liverpool defend is always going to leave us susceptible to counter attacks and conceding more goals than most teams, we have to accept that but to be beaten by one long, straight ball is inexcusable, naive and ultimately unforgivable. Klopp's front foot way of playing means that our two centre-backs are often left isolated with one striker to deal with, although this isn't the perfect scenario if you manage dangerous situations like these then you won't go too far wrong. Just look at Tottenham who played in a very similar way to us last season, conceding just 26 goals. The Reds have conceded 140 in 3 seasons. Simply not good enough.
There are various tactical tweaks Klopp could make, solidifying us at the back, however, many of them would have a detrimental impact on our attacking unit, therefore, it's easy to see why he would be reluctant to implement them and I don't have a problem with that. But if we're going to continue playing in the same way then our centre-backs have got to start defending as a pair and not individuals. One of the most basic concepts defenders are taught at a young age is that if one of them goes tight to the attacker the other one has to come round on the cover to protect them. This means not only is the first defender able to be more aggressive with the attacker, enabling the Reds to stay on the front foot but, they also have the added assurance of their teammate who will sweep up behind them should the ball get past them. Defending in this manner means leaving two on one at the back doesn't really pose us too many problems, it'd have to take a pretty special centre-forward to beat both our centre-backs working effectively as a pair. As much as it pains me to talk about them, just look at the way Bailly and Jones dealt with Vardy earlier on this season, they worked like clockwork. The defender closest to Vardy went tight on him making sure he couldn't get on the half turn and the other one swept around the back of him. In most cases, United are a bad example to compare our defenders to as Mourinho has his fullbacks and holding midfielder protecting their two CB's but in this game, he had the confidence in Jones & Bailly to execute his plans and that's exactly what they did.
There have been a number of occasions where we've seen one straight ball through or over our two centre-backs result in us conceding over the last year or so. Think back to Hull's second goal last season, Aguero's first this season and Joselu's goal at the weekend. Conceding one goal in this manner is pretty inexcusable but for it to happen on a pretty regular basis is unforgivable. Klopp has talked about his defenders not stepping up quick enough to prevent this kind of goals happening but the reality is playing offside in these situations when there is no pressure on the ball is lazy and naive.

If we look at Newcastle's goal, Liverpool give the ball away and Joselu is left isolated against the Reds two centre-backs Lovren and Matip. Joselu isn't playing on the last line, therefore, stepping up and playing offside isn't an option, Matip needs to orientate himself and get tight to the Newcastle striker either impeding or completely stopping his run. This allows Lovren to come round on the cover and protect Matip, stopping Shelvey from having any space to play the ball into. That's called managing a counter-attack, honestly, it's not that difficult, it's basic defending you get taught at a young age.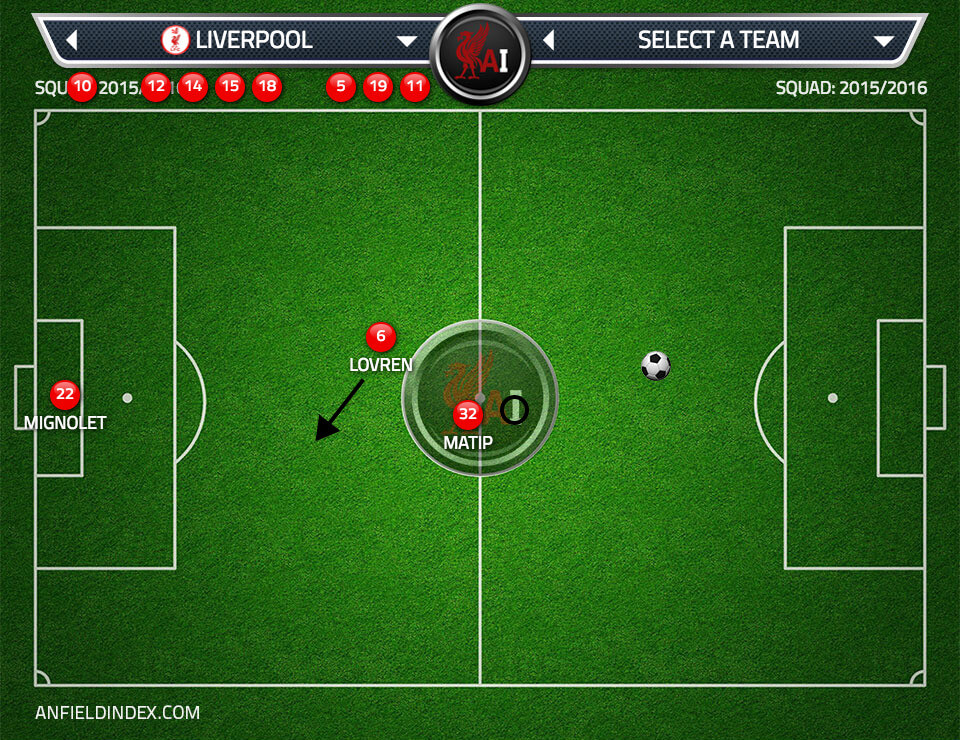 Instead of managing the situation Matip doesn't recognise the danger and the two CB's become too square of each other as they rely on a marginal offside decision to get them out of trouble. As a result, Shelvey spots the huge gap in-between the two of them and threads the ball through to Joselu to run onto. Yet another preventable goal conceded.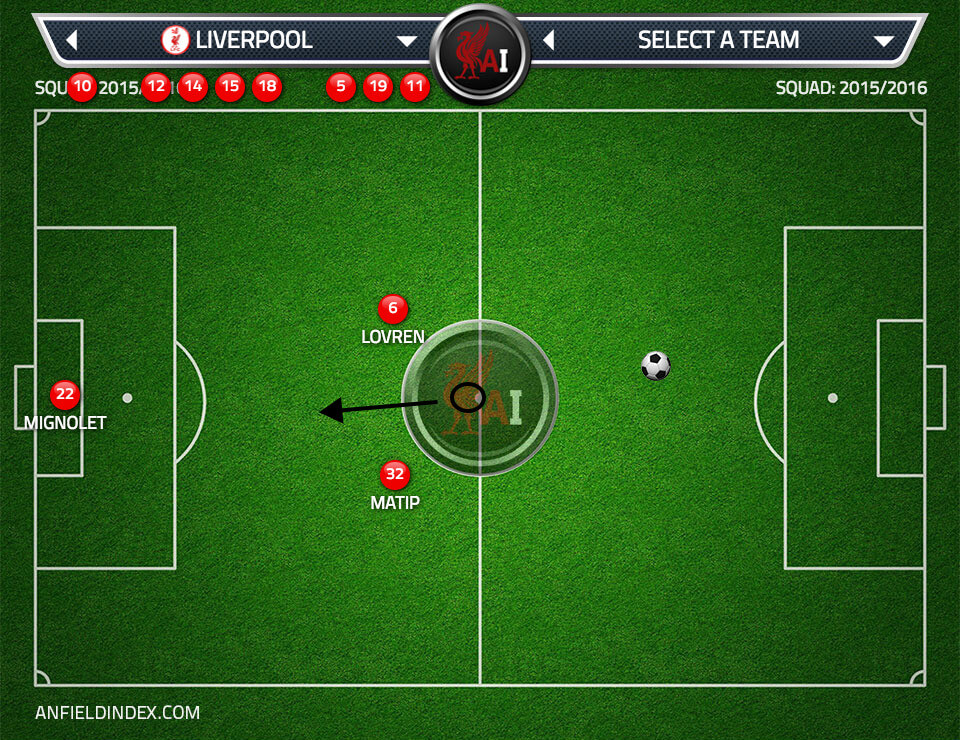 As soon as the Reds lose possession our centre-halves first thought should be, where is the immediate danger going to come from and most the time it'll be in-between them. The defender closest to the attacker should look to get tight on them preventing them from turning and running at the defence while his partner's efforts should be focused on sweeping up behind him preventing the opposition from having any space to play the ball into.
Liverpool will concede goals and we all accept that but conceding the same type of goal and the most basic at that is beyond tiring. It is unsurprising our attackers are growing increasingly frustrated and dejected with the way their teammates are constantly letting them down. Against a low block you have to work hard to create chances and if you're going to gift goals away to the opposition like we have done for some while it's unsurprising to see our attackers lose confidence and begin to miss some guilt edge chances. This team really isn't that far away from developing into something really special but if we're not going to learn from our mistakes it's going to be a long old season.