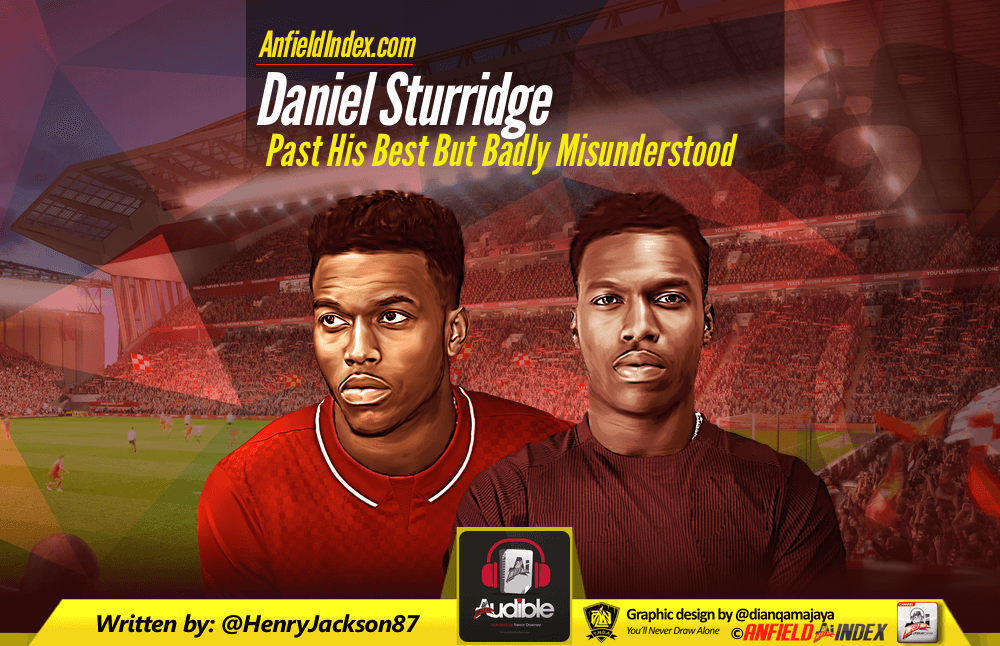 Daniel Sturridge: Past His Best But Badly Misunderstood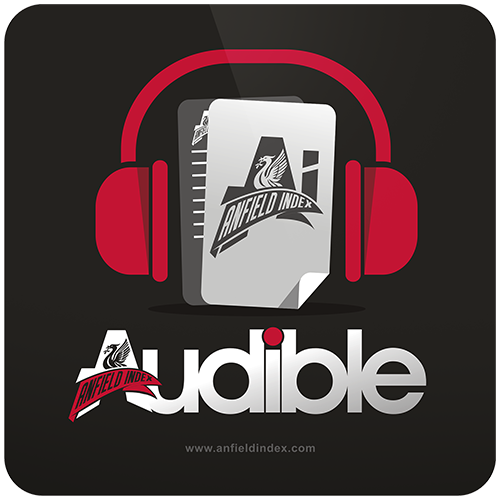 Listen to this article via @AIAudible !
That 1-1 draw at Newcastle on Sunday was infuriating enough, but talkSPORT then decided to spout their usual bile.
I say talkSPORT, but in this case it was an individual – Mr Deadline Day himself, Jim White, who presents a morning show on the station during the week.
Taking to his twitter account on Monday, White asked the question:

"Talking Daniel Sturridge @talkSPORT right now! Is his attitude holding him back and is his time @LFC coming to an end?"
The idea that Daniel Sturridge has a poor attitude is one of the laziest opinions in the whole of sport, and it once again reminded us how horribly misunderstood the striker is.
The 28-year-old has been a figure of criticism for much of his career, with a naturally sulky, languid style seeing him laid into time and time again – Arsenal's Mesut Ozil suffers similarly, and it is completely wrong.
Sunday's poor showing at St James' Park was just the latest excuse for White and his talkSPORT cronies to stick the boot in on Sturridge, despite the fact his attitude was fine all afternoon.
The only time he looked unhappy was when he solemnly left the pitch when substituted late on – frankly, I judge any player who looks happy when they are replaced.
Sturridge is actually someone who has shown an outstanding level of fortitude, after what have been several incredibly tough years for him.
Few players in the English game have suffered so badly from injury problems, and many without his amount of drive and ambition would have called things a day a long time ago.
On top of that, Sturridge has acted as a mentor to young English players such as Raheem Sterling, Jordon Ibe, Trent Alexander-Arnold and Ben Woodburn.
A book should not be judged by its cover, and although Sturridge may not always be as instantly likeable as others, labelling him in this lazy light reeks of nastiness and a hint of racism, without getting into that whole other topic.
White is not alone, it should be stressed, and it has been frustrating to see so many Liverpool supporters writing the striker off completely after one bad day at the office.
Sturridge was unquestionably poor on an insipid day for the Reds, offering very little leading the line, but then so many others were as well.
Sadio Mane had arguably his most anonymous game in a Liverpool shirt; Gini Wijnaldum once again became invisible away from home; Philippe Coutinho was largely quiet, despite his outstanding strike, and don't get me started on Joel Matip and Dejan Lovren.
Sturridge appears to be someone who will be lambasted for one poor display, while other far less gifted individuals will get off scot-free for a string of ineffective showings.
It goes back to the idea that he has never been fully loved at Liverpool – something that makes little sense, following 61 goals in 126 appearances, and some outstanding memories.
The Kop have never had a song for him, not that that is the be all and end all, and you see far more warmth headed in the direction of most other squad members.
Sturridge is not completely blameless, in terms of building a rapport with the fans, but his treatment has still been baffling, to say the least.
It is an almighty shame, and the likes of talkSPORT and other media outlets are only hampering his reputation, when he has done very little wrong. Non-Liverpool fans will tune in and assume he is a troublesome individual, which couldn't be further from the truth.
While people are busy criticising Sturridge's attitude, they seem to be missing the one true negative: he'll never be the player he once was.
Although the former Man City and Chelsea youngster still possesses wonderful natural ability, and is a very useful squad member for Jurgen Klopp, injuries have destroyed him.
Luis Suarez was so sensational during 2013/14 that you actually forget how good Sturridge was as well, with "El Pistolero's" strike partner bagging 24 goals in just 33 matches.
He was the perfect foil for Suarez, even if they didn't get along off the pitch, and the £12million Liverpool paid for him looked like one of the bargains of the century.
Every time he came back from injury prior to Klopp's arrival, he delivered almost straight away, adding a new dimension to a side not always brimming with class.
Sadly, he is now a far cry from that world-class striker that wowed us three or four years ago, with his body simply unable to function in the same fashion as before. That is why his work-rate is not the greatest, rather than laziness being the reason for it.
His pace has deserted him, for obvious reasons, and there is a tentative nature to his game that comes with picking up constant long-term injuries. He never quite feels like he going at full tilt anymore.
Perhaps most importantly, Sturridge doesn't quite look the finisher of old, with key chances missed against both Spartak Moscow and Newcastle. The Sturridge of 2013/14 would have buried both opportunities with ease, and Liverpool would likely have won both matches.
Dominic Solanke made more of an impact when he was introduced, perhaps showing where Sturridge's place in the strikers' pecking order may now lie, with the youngster offering more all-round quality.
Despite Sturridge being on the wane, he is still of use, and his decline does not excuse the criticism aimed in his direction, both from pundits and fans.
His attitude should not be questioned, considering how many times he has fought back from negative periods in his career, and we should enjoy him while he is still a Liverpool player.
There is a fine line between admitting someone is not the force they once were and being needlessly harsh about both their ability and character.
Unfortunately, too many are guilty of the latter.