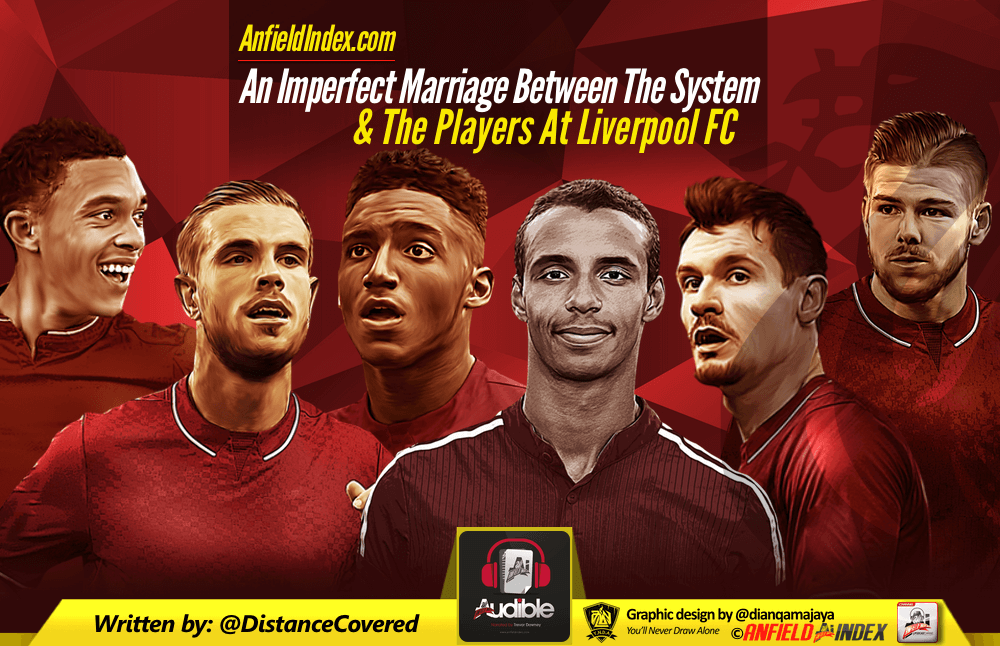 An Imperfect Marriage Between The System & The Players At Liverpool FC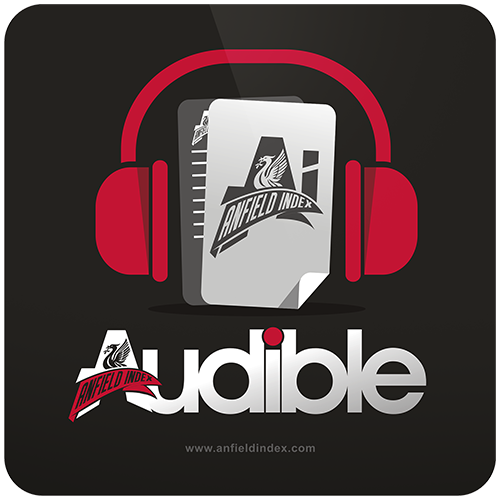 Listen to this article via @AIAudible !
Klopp's Liverpool are currently experiencing a turbulent time in terms of results, and fans are understandably becoming frustrated with the same defensive issues reoccurring regularly to deny Liverpool deserved wins. However, even though these issues appear to occur so repetitively, it still seems difficult for many to pinpoint the precise problem and identify exactly who's to blame in each situation, and this is largely due to the elaborate nature of the system that Klopp currently has in place.
Liverpool currently play a system under Klopp that is very advanced, attacking and embodies traits of 'Total Football', in which any outfield player can take over the role of any other player in the team, and each player is expected to contribute to every phase of play. Such a complex approach demands expert tactical knowledge, positional awareness, concentration and mobility amongst other qualities. The positional interchanging, fluidity and attacking nature of Klopp's system is a joy to watch when the system is executed properly, but this season that isn't happening regularly enough.
I've tried to put into words exactly why Liverpool are currently experiencing these problems at this stage of Klopp's tenure.
Why Isn't It Working?
Why isn't it working this season? Well, it's basically because of the system's lack of suitability to the players. Although Klopp's system suits a large portion of the squad, it doesn't yet suit them all, hence why it's not being executed properly. Now, some systems allow certain weak-link players to be protected and look better than they actually are, such as David Luiz at Chelsea under Conte. However, Liverpool's current system doesn't afford that luxury, especially to defenders, as the added emphasis and total footballing theory of acting and moving as a team means that the team will only be as strong as its weakest links. The defence appears much more problematic than the attack because the players who are more responsible for that phase are less suited to the system; whereas the players involved in Liverpool's attack such as Firmino, Coutinho, Mane and Salah ARE suited to Klopp's system.
Last season, Liverpool had James Milner and Nathaniel Clyne in the side for virtually every game; they aren't world beaters, but they're seasoned internationals who're more reliable than you'd initially appreciate. In comparison to this season, Klopp has rotated two youngsters at right-back and has favoured the improved but still immature Alberto Moreno at left-back. Those are minor personnel changes, but when applied to the system and what it demands, they're less complete players and thus less able to cope. In addition to that, Liverpool refused to sign a centre-back in the summer and instead opted to wait for Virgil van Dijk to sign at some point in the future. That decision makes sense in terms of signing players that strictly embody Klopp's game model, but in the meantime Klopp had to recognise that defenders such as Dejan Lovren, Ragnar Klavan, Joe Gomez and Alexander-Arnold aren't capable enough to deal with the defensive exposure that Klopp's system affords.
The system is relatively fine on its own, and the players are fine on their own – the issue arises when they are married together. Thus, the solution is to alter the system slightly to suit the current crop of players until more capable players are signed or available. Players such as Naby Keita and Virgil van Dijk are ideal for Klopp's game model, as they have the capability to contribute effectively to every phase of play, and are more complete than the players currently playing in their positions. The problem is that Klopp is playing his preferred system at Liverpool right now as though he's already signed his ideal targets, whereas the reality is that he's asking the likes of Dejan Lovren, Gini Wijnaldum, Ragnar Klavan and Joe Gomez to execute highly advanced and demanding roles.
How Has This Happened?
Why does Klopp currently have a squad that is suited to his system in an attacking sense but not defensively? Well, it's essentially because only one of the current six defensive players regularly in the side is a Klopp signing. For most of this season, Liverpool's 'defensive' players have lined up like this: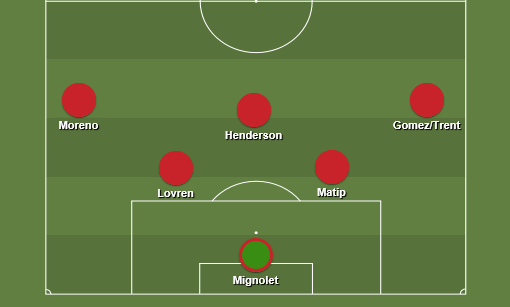 Joël Matip who signed on a free, is the only starting defensive player that Klopp has signed since he arrived at Liverpool, with a total of around just £17m spent on defenders. Lovren, Moreno, Mignolet and Gomez were all signed during Brendan Rodgers time in charge, with Jordan Henderson signed by Kenny Dalglish. Thus, it's no real surprise that these players are struggling to execute Klopp's preferred system effectively, because they weren't signed or profiled for it.
Klopp has focused too much of his recruitment on strengthening his attack, with the faith that his defensive players will be able to make-do until better players are signed, such as van Dijk. Instead, and it hurts writing this, Klopp would've potentially benefitted more by approaching his squad building in a similar manner to Jose Mourinho has at Man United. In his first summer window, Mourinho signed Bailly, Pogba, Mkhitaryan and Ibrahimovic – players that all play in different areas of the field. In the window that followed, Mourinho signed Lindelof, Matic and Lukaku – again, all for different areas of the field. Mourinho has gone about his business at Man United by gradually strengthening the defence, midfield and attack together rather than separately, in comparison to Klopp who has prioritised his attack and is now baring the responsibility of doing so, because Liverpool now have a team that are top-heavy and half suited to his system.
Conclusion
As stated above, Klopp now has a side that is top-heavy in terms of suitability to his preferred system. He'll have hoped that his faith in the likes of Lovren, Moreno, Gomez, Arnold and Klavan will have been productive, but it's simply not been the case. Those players aren't capable enough to execute the demands of Klopp's preferred system and to an extent; it's almost too advanced for them.
Klopp will have also hoped that his belief in training will eventually improve and mould these players to a degree in which they can perform their responsibilities efficiently. Whilst that may be the case eventually with the likes of Moreno, Gomez and Alexander-Arnold, the immediate circumstance was always going to involve learning lessons, making mistakes and ultimately dropping points for the sake of development.
The immediate solution that Klopp has to employ is one of simplicity, to reduce the exposure and the expectations of his defensive players until he has players that are capable enough to execute their roles properly. This may only be until Clyne is back, until January or even until next summer, but Liverpool's current system is proving too advanced, attacking and open for his deeper players to handle.