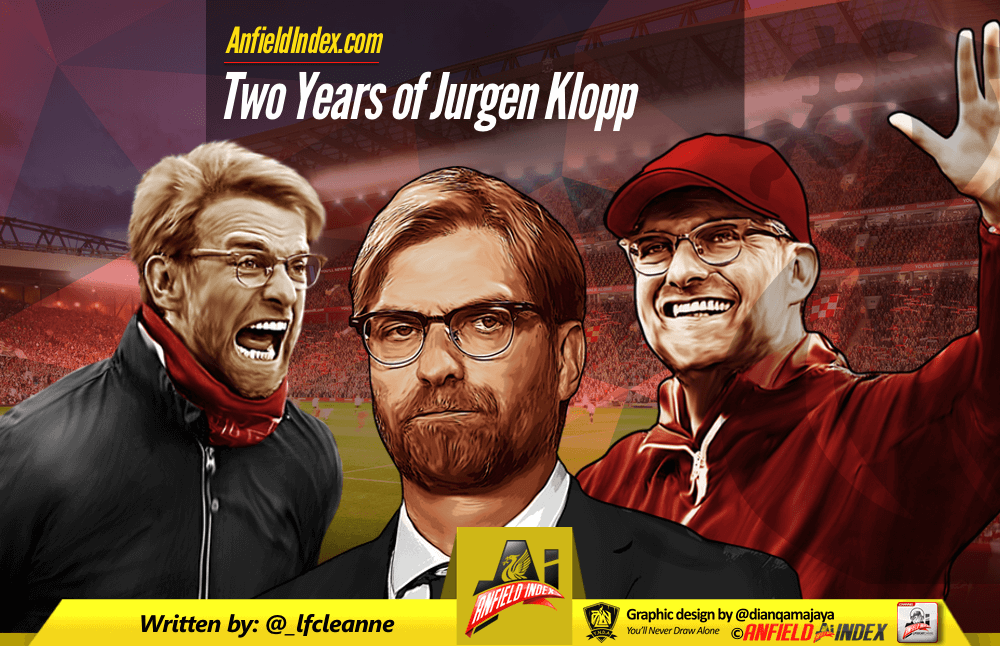 Two Years of Jurgen Klopp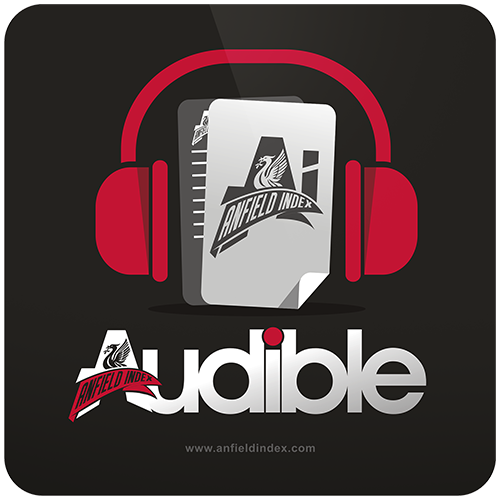 Listen to this article via @AIAudible !
October 8th, 2015 was the day Jurgen Klopp stepped into his role as Liverpool F.C. manager. Considered a real coup, the club had brought in a manager of established quality to try and end a frustrating trophy drought.
It's been a whirlwind of a two years – has Klopp turned doubters into believers?
Positives
When Klopp walked into Anfield, he took up a distinctly average team without an identity. Having come sixth in the 2014/15 Premier League season, Liverpool were eight points from the top-four and a long way from a title challenging side.

Those two things have changed under Klopp, who achieved a fourth-placed finish and subsequent qualification for the Champions League in his first full season at the helm.
The year before saw Liverpool feature in the Capital One Cup and Europa League final respectively and while they came out on the wrong side of both results, it was a sure-fire indication of just how much Klopp had achieved in such a short space of time.
The philosophy instilled by the German has seen some sumptuous football grace Anfield, with 201 goals scored in 111 games. Tireless gegenpressing and fluid movement between the front proved too much to handle for the likes of Chelsea and Manchester City in the 2016/17 season, along with a comprehensive 4-0 win against Arsenal in the current campaign.
One of Brendan Rodgers' biggest weaknesses was his record against the top teams in the Premier League. That's something else that's been rectified under Klopp, with the Liverpool boss losing just three games in 27 attempts – a stunning record for a manager with just one full season in the English division under his belt.
Negatives
He may very well be considered a God to many Liverpool fans, but Klopp has had some negatives during his two years on Merseyside.
The biggest criticism of his time has got to be the 2017/18 summer transfer window in which Liverpool failed to address their main weakness. It's impossible to challenge at the very top of the Premier League and across Europe without strong foundations and the centre-back partnership of Matip and Lovren is far from solid.
Not only are the duo susceptible to injuries but they make countless individual errors that have seen Liverpool concede 125 goals in 111 games. Virgil Van Dijk may not have been the answer to all the problems but as an authoritative and dominating centre-back, his arrival would've done wonders at Anfield.
Secondly, Liverpool have failed to establish a Plan B under the German. As was the case with Brendan Rodgers, Klopp seems to have his Plan A nailed on, but when it isn't working and the opposition capitalises on a needless mistake at the back to take the lead.
Their subsequent park-the-bus strategy has caused Liverpool a number of issues, struggling to break teams down. What has transpired is a very turgid, passive style of football that's been all too predictable to play against. Thus, Klopp must find further tactical switches to implement when his primary plan isn't working or Liverpool will continue their struggles against so-called weaker teams.
Best Moments
Klopp's crazy touchline antics have been a real highlight of his two years at Liverpool thus far. Some of his best moments are detailed below:
1 – Lallana's injury-time winner vs Watford
We all remember that crazy finish at Vicarage Road. With the scores at 2-2, Adam Lallana surged into the box, with his mis-hit volley landing in the far corner. That sparked a frenzy of Red celebrations on the touchline, with Klopp's glasses getting broken in the process.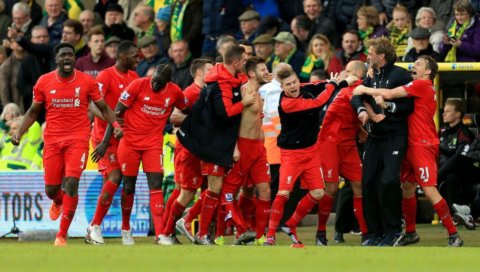 2 –  Sadio Mane riding Klopp's back
An equally memorable touchline celebration came at The Emirates after Sadio Mane's debut goal. Capping off a wonderful attacking move down the right-hand side, coasting inside and unleashing a thumping shot past Petr Cech, the Senegalese international ran over to Klopp, jumping on the German's back in what will go down as a historic celebration.
Overall
Liverpool have progressed a long way in the space of two years. Inheriting an average squad from Brendan Rodgers, Klopp has brought in clear quality in the shape of Mohamed Salah and Sadio Mane. The duo have hit the ground running since signing for the club, adding a new dimension to Liverpool's attack and epitomising Klopp's high energy style.
Success doesn't come instantly, with Klopp needing four years at Borussia Dortmund to secure a Bundesliga title. Liverpool may not have got any silverware in his two years but Klopp will only continue to improve the side as the seasons go by.