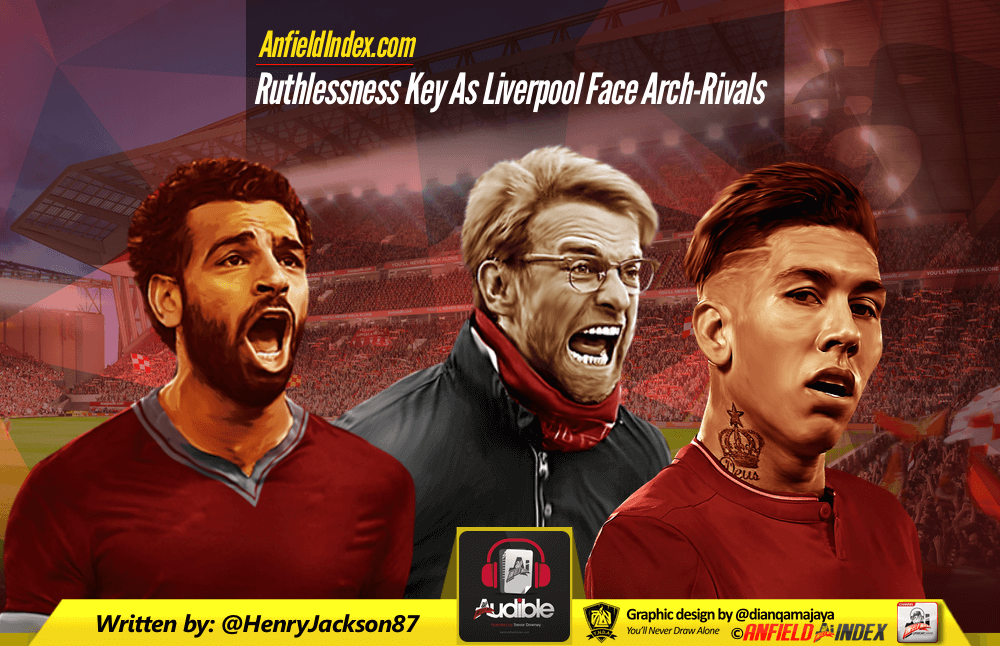 Ruthlessness Key As Liverpool Face Arch-Rivals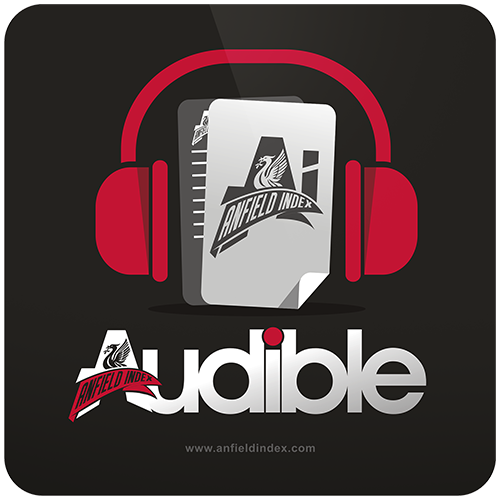 Listen to this article via @AIAudible !
Whisper it quietly, but Liverpool have actually played very well in general so far this season, regardless of the current narrative surrounding the Reds. Too many people judge a team's success and form solely on results, but that can cloud the wider picture.
If you actually scan through Liverpool's 12 matches in 2017/18 to date, there aren't many when you can accuse them of under-performing. Watford was a limp display back in August, as was their last outing at Newcastle, but so often, the football has been excellent and opponents have been comprehensively outplayed. Hoffenheim and Arsenal were both torn to shreds at Anfield, Crystal Palace were dominated despite only losing 1-0 and somehow Sevilla, Burnley and Spartak Moscow all earned draws.
The key issue has been an alarming lack of ruthlessness at either end of the pitch – something that is threatening to completely undo all of Liverpool's impressive work in between both penalty areas.

Endless defensive lapses have proved fatal during spells of dominance by Jurgen Klopp's side, from sloppy set-piece goals to individual errors on the ball. It is genuinely difficult to find a single goal Liverpool have conceded this season that isn't preventable in the extreme.
We all knew that the Reds' back-line was shaky, at best, but the wastefulness in attack has been a brand-new issue altogether under Klopp.
Although the goals have continued to flow on the whole – 22 in 12 games – so many big chances have been missed at match-defining moments. Mo Salah has been particularly guilty, but Roberto Firmino's finishing hasn't been good enough and Daniel Sturridge has also fluffed his lines too often.
Frankly, nobody has been dependable with the goal at their mercy, and it has led to Liverpool having a conversion rate of just 9.4 percent in the Premier League.
This combined inability to kill teams off and not make mistakes at the back has made this one of the most infuriating starts to a season in recent memory because you can see how close this side is to being special.
A lack of a killer instinct in either box is letting them down week after week.
This weekend sees Liverpool welcome Man United to Anfield, and as much as it may pain us to admit it, Jose Mourinho's side are someone the Reds should aspire to replicate when it comes to being ruthless.
In terms of their quality of play, United have been no better than the Merseysiders this season, but they are merciless in the extreme when it matters.
It is one of Mourinho's greatest strengths and is exactly why he has achieved such great success throughout his managerial career.
Romelu Lukaku has been as lethal as we all expected him to be, and fellow attackers such as Marcus Rashford, Anthony Martial, Henrikh Mkhitaryan and Juan Mata have also chipped in with neat finish after neat finish.
Defensively, they have been predictably well-drilled, and while this is far from a classic Mourinho back-line – they can be got at in comparison to the Portuguese's unbreakable Chelsea defence in the mid-2000s – they simply don't give opponents the kind of sloppy goals that Liverpool do.
They are organised and physical, and if a rare mistake is made by someone, a teammate will always be on-hand to bail them out. When does that ever happen with the Reds? Once an error is made, there is a painful inevitability about what happens next.
We all know exactly how Saturday's match is going to play out in a tactical sense, with Mourinho more than happy to let Liverpool dominate possession, attempting to sting them on the counter-attack and make the most of their height from set-pieces.
Their shape will be immaculate and their forwards will fancy their chances against one of the Premier League's most under-fire defences.
To put it bluntly: if Liverpool aren't ruthless in each penalty area, the very best they will get from the game is a draw. A defeat will be the most likely outcome, though, ending any sort of faint title challenge in the process.
Chances are likely to be few and far between, so when Salah does get in on goal, or Philippe Coutinho finds space to shoot, the net must ripple.
When balls are launched in Lukaku's direction, Joel Matip and Dejan Lovren must stand tall. When a corner is whipped in, everybody must do their job to perfection. If not, wave goodbye to a positive result. Against a Mourinho side, in particular, you will be punished for any kind of sloppiness.
Saturday's clash could well be a tedious affair, especially when you take into account players returning from international duty and the match kicking off at 12:30pm, and the result will be determined by very fine margins.
Chances will not be dished out at will, and whoever holds their nerve in the key moments of proceedings will be victorious.
On current evidence, there is only team that will prevail in that respect – it's time Liverpool put a stop to that.