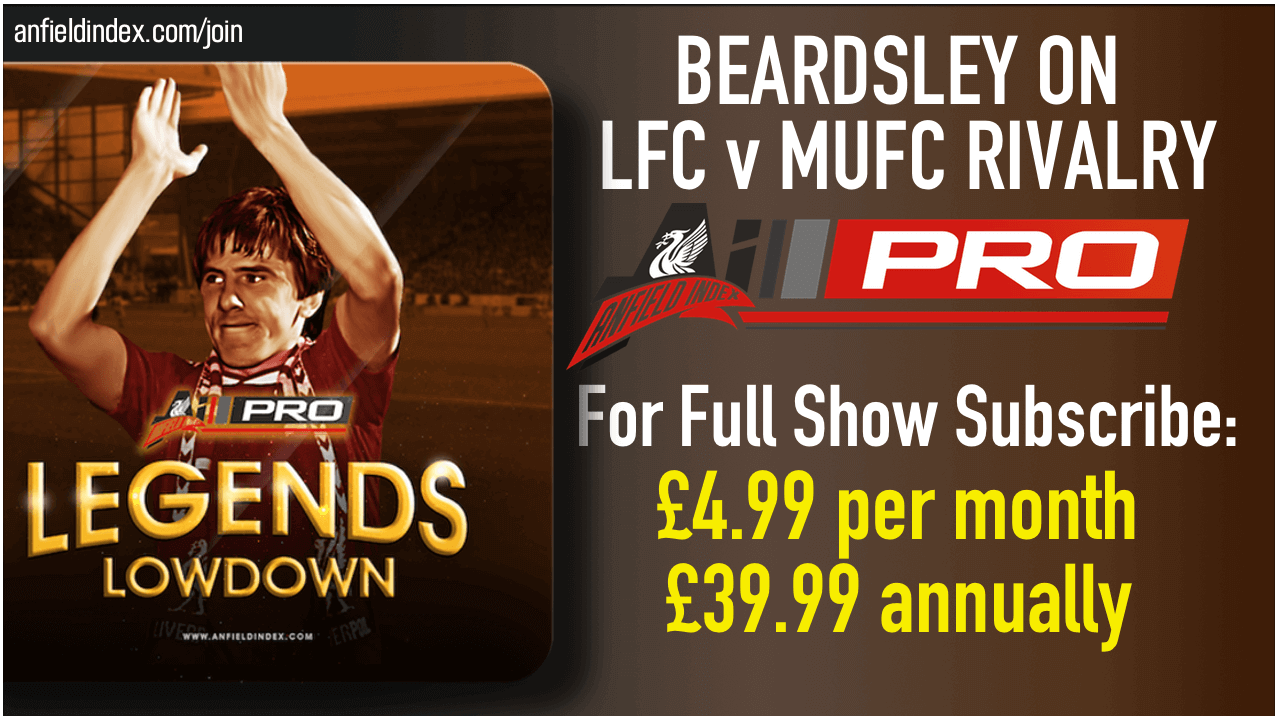 Peter Beardsley: Liverpool's United rivalry is bigger than Everton
Liverpool legend Peter Beardsley believes Liverpool's heated rivalry with Manchester United is bigger than the Merseyside derby from a players perspective. Speaking to Gags Tandon on the Legends Lowdown Podcast, on our new AnfieldIndex Pro platform, the two-time league title winner stated:
"When I first signed for Liverpool, I imagined Liverpool v Everton was the game… but then very quickly you realise that the biggest one, with all due respect to Everton cause obviously I went there as well, is Manchester United. To have one on the doorstep in Everton and they had Man United 30-40 miles away and that's the biggest game"
On what the players felt leading up to the game:
"…a players thing, you know like we can't wait and to be fair when I joined Liverpool, Everton were a really big club and obviously had just won the league previously. I was amazed that Manchester United were sort of the arch-rivals if you like."
You can listen to the snippet from the show on YouTube below. Peter was talking to AnfieldIndex on a new weekly on the Anfield Index Pro platform where he will be a guest on the Legends Lowdown podcast. You can check out Anfield Index Pro and what it offers on our subscription page.

Peter also spoke about his memorable hat-trick against Manchester United at Old Trafford where Liverpool won 4-0 in the 1990/91 season, you can watch the goals below courtesy of our Facebook page.