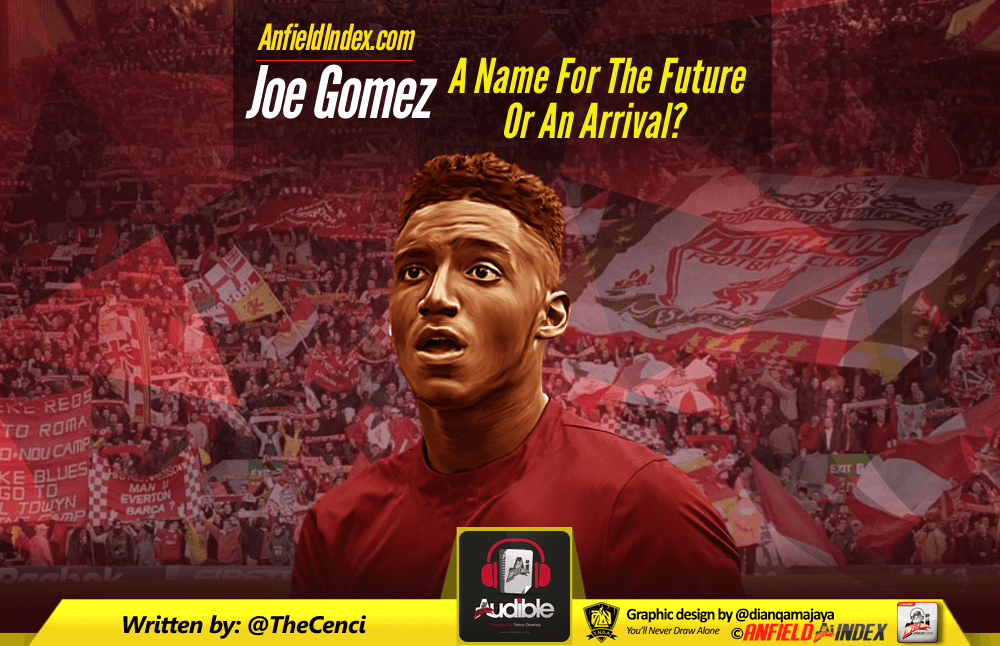 Joe Gomez - A Name For The Future Or An Arrival?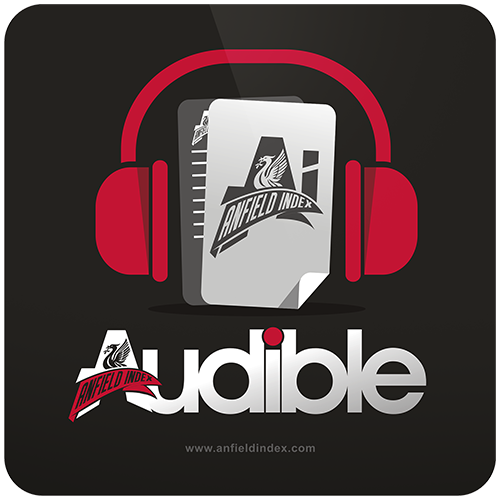 Listen to this article via @AIAudible !
There comes a day in every player's career where they have to stop being the young lad, the starlet with potential and step up to the big arena.
If you look down the list at those who have started with a reputation but have failed to build on it, it can make a sad read. Anthony Le Tallec, Florent Sinama-Pongollle, Neil Mellor and arguably Jon Flanagan have all had greatness thrust upon them but somehow fallen at the final step. Actually, despite being captain and an international I'll add Jamie Redknapp to that list.
Before his move abroad one wag described Steve McManaman as 'a man with a great future behind him.' I know what they mean though Macca's European Cups proved them wrong.

The most famous case of this lies in Frank Lampard, who not only stepped up but lost the somewhat childish moniker of 'Junior' which appended his name. Frank Lampard Jr eventually became Frank Lampard. The suffix was necessary at first because his Dad was a West Ham legend and, for the first few years of his career, I thought they were talking about Frank Sr. rather than Jr. whenever his name came up. Then, one day – though there was no announcement or ceremony to decree this as so – Frank lost his Jr.
This doesn't happen with all players. Fowler and Owen walked into the first team and were a success from Day 1. They didn't need to bed in. Owen scored on his debut away at Wimbledon while Robbie knocked in five in one game and showed an astonishing amount of game intelligence for a lad of his age. Five goals in one game! For God's sake, he was barely shaving at the time and to this day no one has scored that many in a single match.
But this is a rare thing in the current climate. I can only think of Marcus Rashford at United who has come into the League and looked not just at home, but at peace with it.
This brings me to Joseph Gomez of Liverpool Football Club.
To be honest, I've always been a bit wary of Gomez for reasons far beyond his control. When he played a handful of pre-season games at the start of Brendan Rodgers' last complete season, the Red world talked him up as only the Red world can. He showed promise but the hyperbole was overwhelming and far too much for such young shoulders.
Then he did the one thing that makes any player's stock rise to almost stratospheric levels.
He got injured.
What a great career move! Now he'd gone from the new kid to shining star and saviour and, as Lovren and Sakho crashed and burned respectively, a narrative was constructed.
'Gomez is coming back'
'I'd start Gomez over Lovren any day'
'Thank God we've got Joe to come in'
At that point he had played just seven games for Liverpool yet suddenly he was a cross between Cafu and Beckenbauer.
So I was wary of him. Not his fault, of course. All he did was play. It was the fans who elevated him.
When he did come back there was something wrong. His performance against a lowly Wolves in the FA Cup was terrible. Oh, you can blame rustiness but you'd expect him to do better against such opposition. My eyebrows knotted in worry.
Then I learned something about him this week and I'm suddenly all turned around on the subject.
Then I saw his name. Now I'm a believer.
We've had players with some odd muddle names in the past. The Souness era saw the signing of Mark Everton Walters. I bet he kept that quiet in the interview. Then there was Emile Ivanhoe Heskey. I love that. Ivanhoe! Mr and Mrs Heskey must have loved the novel by Sir Walter Scott and paid tribute to it over a font during young Emile's formative years.
Good job they didn't prefer Jane Eyre.
But these fancy names are not for the Gomez family. Oh no. They went the other way.
Ladies and gentlemen, introducing Joseph Dave Gomez.
Not 'David'. Dave.
I can picture this discussion with his parents.
'Let's call him Dave.'
'You mean David?'
'Nah. It'll be abbreviated anyway so why piss about?'
'Fair enough.'
I love these people with an affection that is barely tolerable. They are my heroes.
But none of that disguises the fact that Joe has now played only eleven League games for Liverpool – that's only one more than Trent – but does that mean he's had THAT game yet? The crossover game?
I believe so.
He was imperious in the United game and while it's easy to argue that Mourinho's men didn't exactly have us under the cosh, it's equally true that he came of age that day. He dealt with Anthony Martial and latterly the aforementioned Marcus Rashford like an old pro. He never went tight when there was space behind him nor did he give him room when there was a pass on. Martial worries me far more than Lukaku in these fixtures but the outlet ball to him was usually a wasted one.
This is not to say that the club should not bother looking at defensive additions – I want them to be on the phone to agents as I type this – but it's good to see a young player maturing. I just hope he gets enough games to build on this. After all, we have plenty of full-backs and the centre-back berths look more or less booked up for the time being.
Gary Neville made him Man of the Match albeit from a match of 6/10 performances all round and I hope this gives him some confidence.
It's still early days but maybe, just maybe, there's a player there beneath the hype.