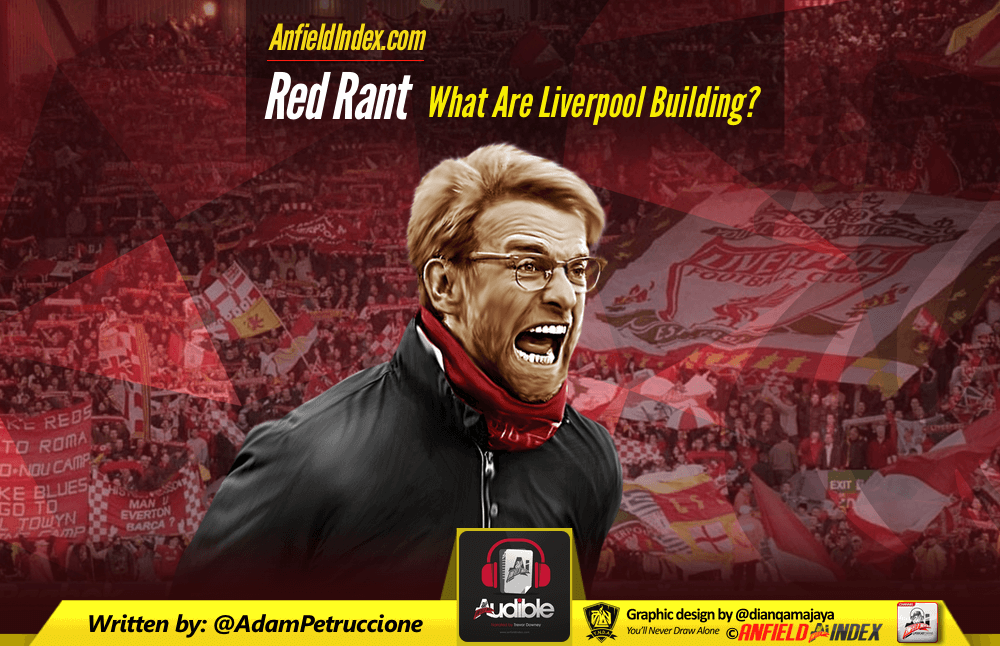 Red Rant: What Are Liverpool Building?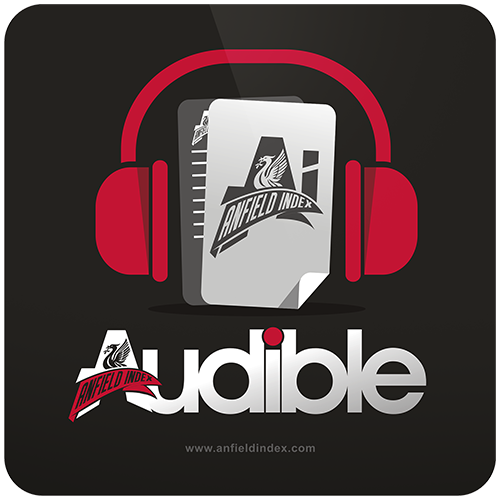 Listen to this article via @AIAudible !
Imagine you're building a new house.  You're not physically building it of course, but you've hired professionals to do it.  A few months in you stop by the property to see how things are progressing and you find the project far behind schedule.
You ask the contractor to explain why the electricity doesn't work.  He says the electrical guy doesn't know how to run wiring, but he does know how to set up a surround sound system.
Well, what about the plumbing?  Well, he says, the plumber hasn't installed any pipes or drains because he's busy setting up a hot-tub in the backyard.

And what about the roof?  Well, rather than hire a roofer we thought it would be more efficient to have the electrician and the plumber install the roof after they're done with the hot-tub and the sound system.
Ridiculous right?
Such is life at Liverpool Football Club.  In the last 8 games, our free-scoring Reds have managed 8 goals while the opposition netted 14.  Why can't we score goals?  Well, we may not be scoring goals, say the stat gurus, but we have been creating an incredible amount of chances and the number of touches we've had in the box; off the charts!
Who's at fault? Who's supposed to be the goal-scorer?  Who's our striker?  Well, um, er… we don't have a striker, but we do have a number-9, but he doesn't really try to score so you can't really blame him.  You see, we really spread the goals around so the opponent doesn't know where they're coming from?
Oh really, so how many goal scorers do we have, it must be a lot?  Five.  Oh, that's interesting, five all season?  Did you know Manchester City had six goal scorers on Saturday?
What about the defence? Why can't we stop the opposition from scoring?  Well, you see, we're doing great keeping expected goals, or xG, to a minimum but we're having a problem with the surprise goals.  We're creating a new stat to quantify this called sG.  If we can keep xG low and cut down on sG then maybe we'll start winning again.
The club, the media and the supporters really need to be shaken out of this insane fever dream. Liverpool Football Club have WON a single game in the last 8, but because of a charismatic manager, smiling players, misleading stats and the fact that we look nice stylistically, people are under the impression that we're on the brink of turning things around for the better. We have half the wins of the Manchester Clubs at the top of the table and are on pace for 62 points. (Everton totalled 61 in 16/17) Last season we finished 17 behind Chelsea; we're already 9 back of City after the weekend.
Roberto Firmino hasn't scored or assisted in a month. Now you can tell me all you want that he's playing a different game than other number-9's but at some point, isn't that the problem? Liverpool supporters used to get upset at Raheem Sterling if he would go a few games without scoring as part of the 13/14 front 3. Well isn't Firmino in the front 3? That's not his role? Well, who is supposed to score then? If he's got his back to goal and is constantly dropping back to help the midfield, then who is our threat? Mo Salah on his own? That's far too much pressure on a winger who should be a great complimentary scorer, not the main threat.
Because we play an unorthodox system, there's a tendency to dismiss these deficiencies in our players. We're squinting far too hard to see the hidden value in some that flat out aren't performing. You can quote all the underlying hipster stats you want, but last I checked they're not handing out trophies for xG.
Gini Wijnaldum is apparently playing some sophisticated game that's at such a high level only birds and small woodland creatures can understand it. In the context of the entire eleven, our "ghost" really has to take the sheet off and become a consistent threat. If we accept that Firmino's focus is not on the attack, there has to be a significant contribution from Gini and Can as the more advanced central midfielders. Wijnaldum was more involved on Saturday, but it's only because he's been so poor through the first two months of the season that we see that as a positive. And yet, he's one of our most nailed-on starters.
You hear and read proponents of our system explaining that we create chances through our movement, our fluid front three. Well, in point of fact you don't really see that happening. Salah stays wide right, Bobby drops deep and Phil drops deeper sometimes. Is that revolutionary? And for all of the help that our attacking players give to the midfield we're still giving up a shed load of goals where the centre-backs are left completely unprotected. Really, how is that possible? We're simultaneously playing with nobody forward and nobody back. That really is an accomplishment.
The truth is, while Jordan Henderson is a decent metronome midfielder when he's healthy, he's neither a shield for the centre-backs, nor is he unlocking defences with clever passes. Our leader? Against United, Romelu Lukaku nearly put Joe Gomez into the stands with a rash tackle and when the camera pans over to Jordan Henderson calmly re-tying his shoe you wonder if you're watching a football match or a comedy routine. If he was never beset by injuries he would be playing further forward. Are we obligated to play him somewhere and in his current physical condition DM is the least bad option? Inspiring stuff.
Liverpool are scoring roughly .4 goals less per game and conceding .4 more than last season. There are major problems going ignored. Could we turn it around? Sure, but if you think the signs are there because of some deep analytics you may be very disappointed when the Premier League statisticians add up the wins and losses at the end of the season.
What would a Red resurrection look like? Here's a crazy thought. You know that number-9 who never looks to score, but does all of the midfield stuff? What if we played him … in midfield? That striker the club took a collective bow for stealing from Chelsea in the summer, let's see what he's got. That Brazilian magician that Barcelona want to replace Iniesta, maybe we play him in Iniesta's position? That big German lad who came up as a defender, maybe have him shield the centre-backs. That young centre-back we have at right-back, maybe we play him at centre-back?
But, all of these things would require Klopp thinking inside the box, and then he might risk the world not thinking he's just an outstanding manager rather than a football Yoda. It might lift the protective veil off of some of these players and the manager himself if the squad wasn't assembled so awkwardly that it's hard for us to judge their performance.
All of the gimmicks, the cute position switches, the unorthodox style, it's been great fun. It got us over the line last season, but it isn't enough anymore and it hasn't worked since December. Don't talk to me about the hot-tub or the sound system when we don't have the foundation or the walls built. I want Liverpool to actually build something, not just be the most eccentric and entertaining family on the block.