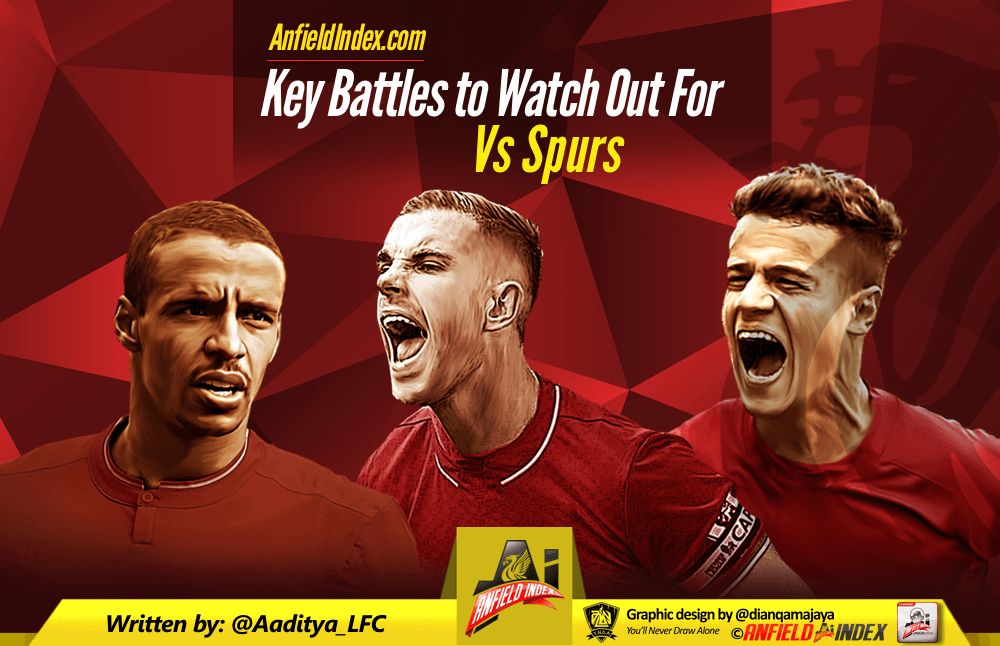 Tottenham Hotspur v Liverpool - Key Battles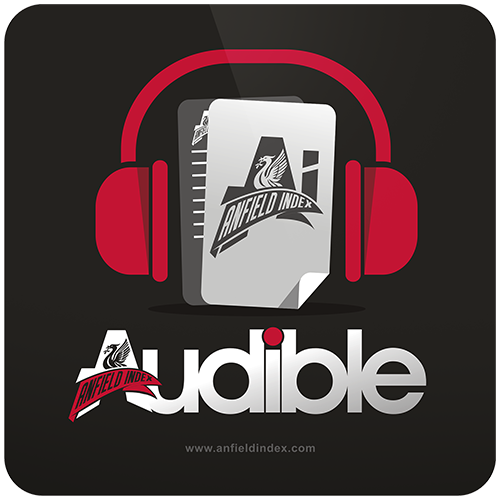 Listen to this article via @AIAudible !

The last international break brought with it doom and gloom for a month. The one that has just passed has so far brought two decent performances, a poor result and a massive result. You might say "It's only Maribor", but putting seven past any team is bound to fill the players with confidence.
The Maribor result was bound to happen at some time. We couldn't keep creating the number of chances that we were, and not absolute smash some team along the way. The momentum from that result will be much-needed heading to Wembley Stadium to take on Tottenham Hotspur. Spurs registered their first Premier League win at the national stadium last weekend against Bournemouth so that hoodoo is over and done with. But that result and performance was insignificant compared to what they did at the Santiago Bernabeu on Tuesday.
With a little bit more luck, Spurs could easily have turned over the two-time defending European champions.
So, there can be no illusions about the magnitude of the task awaiting Liverpool on Sunday.
Here are the key individual battles that could decide the Reds' fate:
THE SPURS RIGHT-BACK v PHILIPPE COUTINHO
I say the Spurs right-back and not a particular name because both Kieran Trippier and Serge Aurier have enough merit in their respective arguments to start on Sunday.
Whoever starts, the challenge does not get too much easier from Tuesday night. From dealing with Cristiano Ronaldo, they now move to dealing with Coutinho, who over the last five games has proven that the entire Barcelona saga is a thing of the past. Everything about Coutinho's game now seems to be a notch above where it has ever been.
There is an argument that Coutinho could start in midfield, making way for Alex Oxlade-Chamberlain's first league start of the season, but I think Jurgen Klopp will stick with the same front three that put the Slovenian champions to the sword.
The close control is mesmerising, the passing is incisive and the shooting is lethal. So the message to Spurs is clear, don't give him space. Actually, don't give him the opportunity to make space for himself. If you give him an inch, he will drive a truck through it.
Both Aurier and Trippier are attacking full-backs, so they might have to shelve the first instinct when they come up against that little Brazilian. But there is also an argument that attack is the best form of defence. So, if the Spurs right-back decides to maraud up the field, pin Coutinho back and test Alberto Moreno, it will be interesting to see how Coutinho responds.
CHRISTIAN ERIKSEN v JORDAN HENDERSON
In my book, Eriksen is probably the most under-rated player in the Premier League. Most things he does are not flashy, but they are neat, technically correct and mightly effective. The level Eriksen is at is probably only bettered in the Premier League by the brilliant Kevin de Bruyne.
So, when the Liverpool captain takes his spot and the armband back on Sunday, there is no easy way back for him. Dealing with Eriksen's strength is what is among Henderson's biggest weaknesses. He tends to not follow runners and read the game too well, often relying on his ability to cover ground to camouflage that deficiency.
But that might not be easy to do against Eriksen. The Dane will occupy the space between the lines, and if he isn't tracked, he is more than good enough to ensure that Henderson's legs won't be enough to catch up with him.
There has been and will continue to be enough said about Jose Mourinho's approach at Anfield last weekend, but the truth remains that Henderson bossed that game. He didn't allow Nemanja Matic and Ander Herrera any freedom on the ball, which the United midfielders would have used to slow the game down to the tempo they wanted it to be played at.
Questions persist about the skipper's passing and the bravery (lack of) in the choices made. But on Sunday, if he keeps the defensive side of his bargain, Liverpool will take that, allowing Coutinho and others further forward to be more adventurous on the ball.
HARRY KANE v JOEL MATIP
What can be said about Kane that hasn't already been? He's as lethal a goalscorer as anyone has been in English football recently, and all it takes for him is a sniff. And with this current Liverpool defence, unless Mauricio Pochettino channels his inner Mourinho, Kane will get a sniff.
With the advantage of having played with each other for a good period of time now, Eriksen, Kane and Dele Alli have developed the sort of understanding that makes front-lines elite. They may or may not be elite already – that is a different argument – but they are still bloody good.
Joel Matip and Dejan Lovren will come into this game on the back of two straight clean sheets. But they can rest assured that they'll have slightly more to do in this game than they have done in the last 180 minutes of football they have played.
Matip has been culpable for some of the defensive worries for Liverpool this season and has only gotten away because of how calamitous Dejan Lovren has sometimes proved to be.
The buzzword on Sunday has got to be concentration. Concentration for 90 minutes. The cliché goes, "It only takes a split second to score a goal", and with Kane lurking, that isn't just a cliché, it is the reality.
One would not be forgiven to think that the man who wins this individual battle would eventually end up on the winning side on the day.