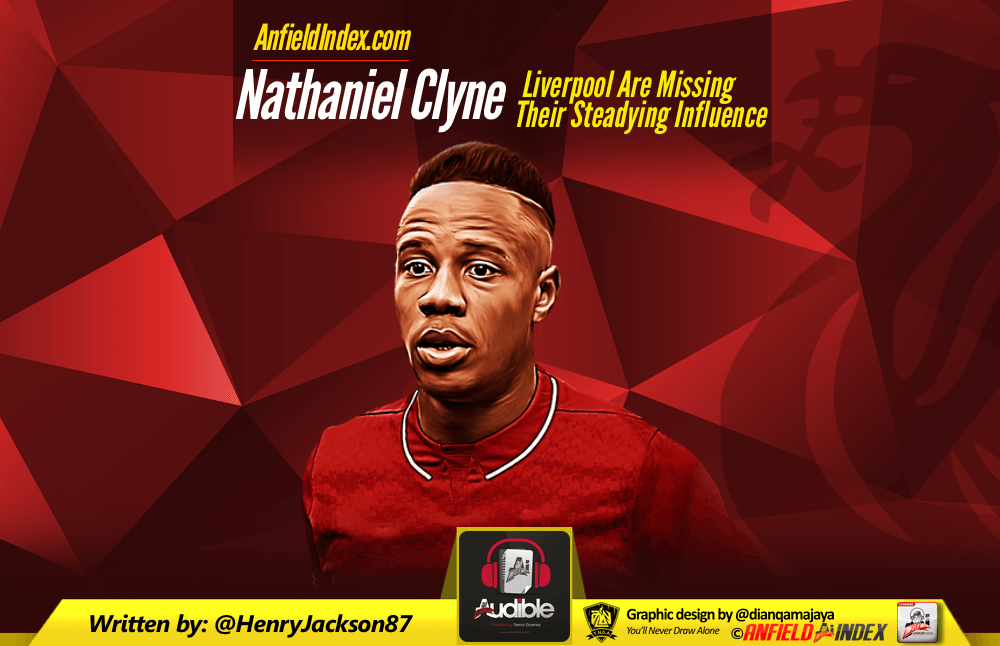 Nathaniel Clyne: Liverpool Are Missing Their Steadying Influence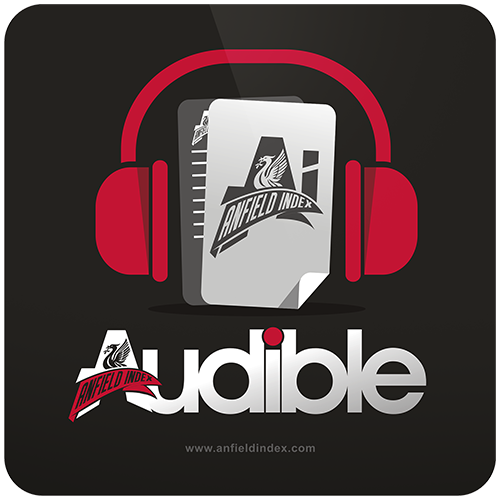 Listen to this article via @AIAudible !
Nathaniel Clyne is never going to be a player you try to emulate at school, at five-a-side or on Sunday league pitches. You're never going to have his name on the back of your shirt.
He is a footballer with very little flamboyance – a quiet character who gets on with his job and doesn't make headlines on or off the field.
Ignore these things, though, because Liverpool are really missing their understated, underrated right-back more and more by the game.

A recurring theme in modern football is that a player's stock actually rises when he is on the sidelines, and Clyne is the perfect example of this.
Last season, flack started to come the 26-year-old's way after some uninspiring performances, with his attacking game particularly lacking.
The general consensus was that Trent Alexander-Arnold fully merited replacing his older teammate, and supporters were starting to question whether he was good enough for a club of Liverpool's size at all.
Having made the last of his 41 appearances of 2016/17 against Middlesbrough on the final day, Clyne hasn't been seen in a competitive game since.
A back injury has kept him out of the side since appearing against Tranmere Rovers in pre-season back in July, and his return still looks a fair way off.
In the time since the England international has been unavailable, Liverpool's defence has got worse than it has ever been under Jurgen Klopp.
It had never exactly been convincing with Clyne in the side, in truth, but this season has been a whole new level of ineptitude.
Liverpool have shipped 16 goals in just nine Premier League games, 15 of which have come away from home, and we have had to endure genuine thumpings at the hands of Man City and Tottenham.
Some of the defending has been beyond atrocious, with Sunday's performance at Wembley the latest in a long line of embarrassing displays at the back.
Alexander-Arnold and Joe Gomez have dovetailed at right-back for the Reds, and although both have coped fairly well despite their tender years, neither are remotely at the all-round level of Clyne yet.
They simply aren't experienced enough to deal with certain in-game situations, and they are coming up against players who are stronger, quicker and more seasoned.
Neither are the key reason for Liverpool being so bad at the back this season – Dejan Lovren takes the gold medal in that respect, with Simon Mignolet and Joel Matip taking home silver and bronze, respectively – and Clyne's steadying influence has been greatly missed.
The former Southampton man is about as unspectacular as you can get as a footballer, but there is one thing he guarantees like no other player in the Liverpool squad: consistency.
A bad game for Clyne is a five-out-of-10 performance and invariably involves him crossing poorly and not offering enough thrust down the right flank. Displays like that are few and far between, however.
In general, he will guarantee you at least a six-out-of-10 showing every week, going effectively about his business and defending with great focus and solidity.
How many other Reds players deliver consistently week in, week out? I would say there's a strong argument to say not a single one.
The likes of Mignolet, Lovren and Matip cannot be trusted to shine on a game-by-game basis, and the same applies to the much improved Alberto Moreno, who deserves great credit for knuckling down this season.
A dreadful mistake is never too far around the corner from the Spaniard.
Jordan Henderson is more consistent than many, but will forever divide opinion about whether he is good enough, and Emre Can is horribly guilty of going from world-class to pub standard in the space of one game.
Gini Wijnaldum goes missing away from home, Roberto Firmino can't seem to string together a formidable run of form and even the majestic Philippe Coutinho has a few too many off days.
It is too early to judge Mo Salah, but early evidence suggests he will be good most weeks, despite not always being the most ruthless.
This lack of consistency is a major reason why Liverpool are arguably the Premier League's most unpredictable side, and they are crying out for more metronomic figures to steady the ship.
Clyne is that man, and his return to the side cannot come soon enough.
He is never going to be a world-beater, and Alexander-Arnold has every chance of usurping him over time, but for now, he is someone the Reds need back in the team every week.
Liverpool have kept five clean-sheets in Clyne's last six appearances for the Reds, which helps show they are more secure with him involved.
His return to the fold isn't suddenly going to have a miraculous effect on Liverpool's disastrous back-line, but it will undoubtedly still make a difference.
People were very quick to write off Clyne, and his injury was actually met with positivity by some, but these last few months have shown exactly what he brings to the table.
Almost without noticing, he brings more calm to the team, adds experience and just silently gets on with his business.
Liverpool could do with more like him.