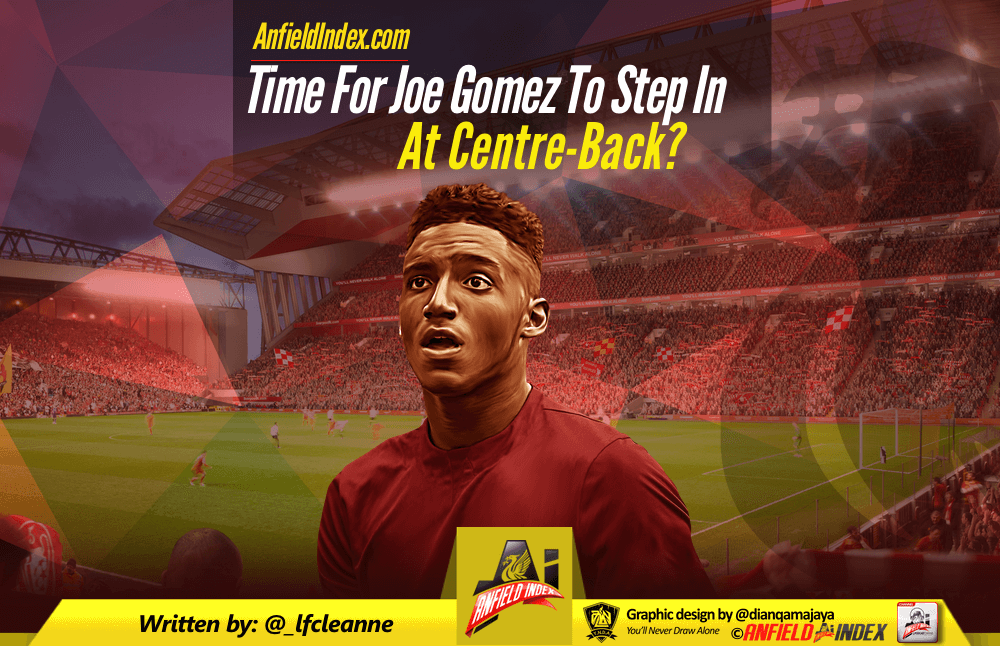 Time For Joe Gomez To Step In At Centre-Back?
Dejan Lovren's worryingly poor performance against Tottenham at the weekend could very well have opened the door for Joe Gomez to stake a claim at centre-back.
Conceding 15 goals on the road tells the story in itself really, with three goals shipped against Watford, five against City and four at Spurs. To add insult to injury, a lot of said goals could've easily been prevented but for glaring mistakes by individuals.
Lovren was the culprit in Liverpool's 4-1 mauling at Wembley, gifting the home side two goals after damning individual errors. That saw him stripped from the game after just 31 minutes, with Klopp later reflecting that he could've defended better than his side did on Sunday. Whether it marks the beginning of the end for Lovren's Anfield career is yet to be revealed, but with the 28-year-old continuing to struggle, change is needed.

At 20 years of age and with little first-team experience to his name, particularly at the heart of the defence, it's understandable why some believe putting Joe Gomez into the starting eleven is a move that'd come too soon for him.  Given his career on Merseyside has been plagued by ACL injuries, it'd be a risk – but perhaps one Liverpool need to take.
Having made 121 appearances for the club, Lovren represents one of the more experienced players in this Liverpool side yet continued individual errors make him an unreliable defender for Jurgen Klopp. That translates to those around him, leading to a disorganised back-four.
Klopp's post-match comments following the Spurs defeat say all you need to know. The German is rarely so critical of his players in public yet slammed his players for their school-boy style defending on Sunday afternoon:
"The first goal, it's unbelievably easy to defend. It's a close, small space, we only have to clear the ball – we don't do it. The second goal, all the analysis, all we knew before the game, it was clear Tottenham would play like this. If I was on the pitch in trainers their first goal wouldn't have happened." – Jurgen Klopp
Gomez has won an average of 1.71 tackles per game in the Premier League this season, with Lovren averaging only 1. He also boasts a superior average when it comes to interceptions – 1.43 in comparison to 1 – while making no defensive errors in his seven appearances. Meanwhile, the Croatian centre-back has made 0.14 errors per game.
Most of his appearances this season have come at right-back, with the Englishman delivering a terrific performance in the 4-0 win over Arsenal in August before impressing against Manchester United in October. Completing 26 of 30 passes, Gomez showed he can live up to the task, shutting out Marcus Rashford and Anthony Martial. Not only that, he showed he can deliver in the final third, creating two chances for his side – one of which should have ended in a goal after it fell to the feet of Emre Can.
The frequency with which Lovren makes individual errors borders on the insane and while he's not the sole reason for Liverpool's current woes, Klopp must now entrust Joe Gomez to play at the heart of the defence. Of course, it's a big step but at the fruitful age of 20, the former-Charlton player has time to learn and grow. Klopp's got to gamble.