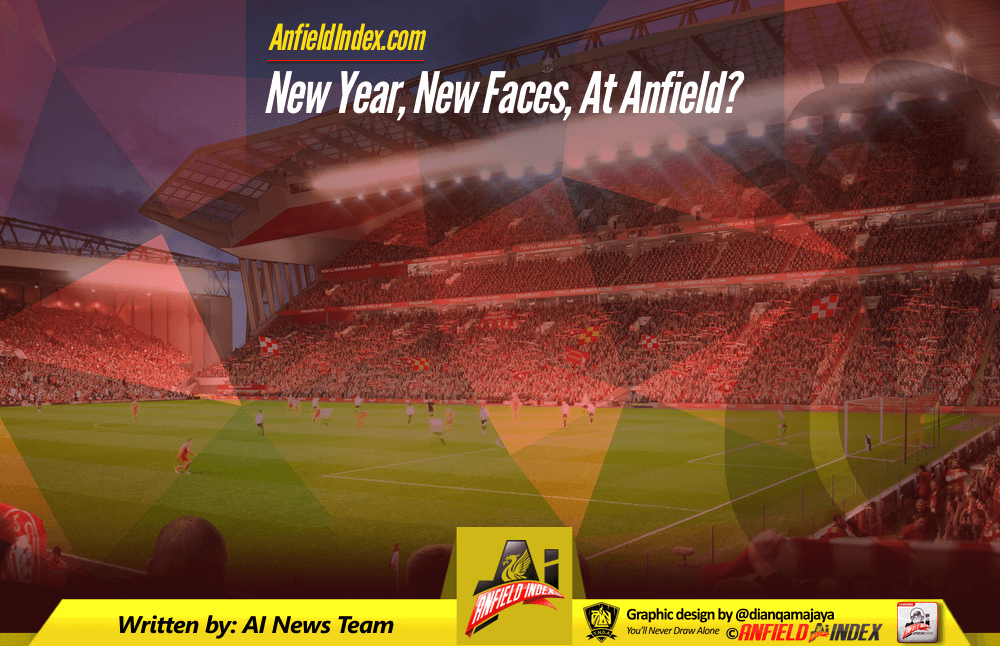 New Year New Faces at Anfield?
The November international break is usually seen as the real precursor to a sustained period of rumour and conjecture ahead of the January transfer window. For Liverpool, the issues are clear and there have been a number of suggestions made in regard to players who can come in and sort out the problems in defence.
But those defensive problems may form only part of the potential business in and out of Anfield at the start of 2018. Traditionally, this is a quiet period for most Premier League sides but, if Liverpool want to stay in touch with their minimum goal of a Top Four place, they simply must act.
Slipping Behind
With over a quarter of the season already gone, Liverpool are in a creditable fifth place but that rather masks the roller coaster ride that fans have witnessed. A campaign of extremes is neatly underlined by the club's last two away games – a 4-1 reverse at Spurs followed with a victory by the same scoreline over an admittedly ailing West Ham while the axe hovered over Slaven Bilic.
The bookmakers are usually reliable as arbiters at times like this and they have Jurgen Klopp's men down as fifth favourites to make it into the Top Four and seal that crucial Champions League place at the end of the season. However, the Reds are a very distant option for the title. Liverpool always form a focus for bookies in terms of free bets and other promotions so they'll continue to get that attention but those title chances seem slim as Manchester City cement their position as favourites.
It's only a prediction of course, but that's a good indicator as any that the title has gone for another year so, what needs to be done to keep that top four quest on course while looking ahead to a time when Liverpool can be genuine title contenders?
Staying Put?
The first job for Klopp and the club is to undertake some firefighting and ensure that Philippe Coutinho sees out the season. The much-heralded move to Barcelona failed to materialise and the majority of reports suggest that the Spanish side will not return in January but naturally there can be no guarantees.
The Brazilian has not contributed too much to the side so far this season but, when he has been fit, Coutinho has continued to score vital goals and, while his long-term future is likely to lie elsewhere, the midfielder simply has to stay until the end of 2017/18.
At the very least, the discussions over the player will definitely emerge again as soon as the window opens, even if it's with a view to Barca securing the best possible deal for Coutinho next summer.
Contract Expiry
To a lesser extent, there are concerns over Emre Can's future at the club as contract talks continue to stall. The issue seems to be over a projected release clause but while the discussions will doubtless be picked up again, the German will be out of contract in the summer and could potentially leave on a free if nothing is signed in the interim.
While the loss of Can would not be as keenly felt around Anfield as that of Coutinho, this is a versatile player who Klopp has come to rely on. Capable of playing in midfield or defence, the 23-year-old has the additional quality of supplying the occasional, important goal and that's a bonus for someone in a deeper-lying position.
If anyone is in doubt as to the player's value, a look around the gossip columns and the clubs that have been linked with Can's signature should answer any questions. Recent reports seem to rule Juventus out of a January raid but Manchester City remain linked. The Raheem Sterling case was different – a man who was desperate to leave the club – but the sale of Emre Can to the same Premiership rivals would send the wrong message to fans as a player of such high standard walks away.
Plus points
Positives can certainly come out of the January transfer window and as a club, Liverpool will want to put the murky details of an illegal approach for Virgil Van Dijk behind them and come back in with a legitimate bid. It's no secret that the Dutch international wanted to leave St Mary's in the summer and, while the defender has remained professional in his approach ever since, Southampton continue to struggle and the prospect of staying on the South Coast holds even less charm than it did a few short months ago.
Klopp will also want to get this deal over the line in the New Year as he came in for much criticism; not because of the failure and the circumstances surrounding it but largely for the lack of any backup plan. There was enough time to get another centre-half in prior to August 31, so, to an extent, the manager has to get his man in order to save his own face.
And, it's clear where the issues lie and they were laid out for all to see during a comical set of defensive errors by Dejan Lovren during that defeat to Spurs. Another heavy loss to Manchester City earlier in the campaign just serves to underline things.
Liverpool may have found themselves in fifth place ahead of November's international break but they had conceded 17 goals, that's four more than Swansea City who are second from bottom of the division while only Watford, from the top half of the table, have a worse defensive record.
The arrival of Van Dijk seems like a 'must' but, if that falls through, Klopp should be looking at the many alternatives that have already been discussed.
Cutting Edge
The biggest positive for Liverpool this season has been the arrival of Mohamed Salah and his performance against West Ham just added to his growing reputation. After 11 league games, the Egyptian had scored seven goals and there is enough quality to suggest he could be the signing of the season from across the Premier League.
But, does Salah's emergence, coupled with the defensive problems at Anfield, mask the possibility that Liverpool, as a whole, are short on firepower?
Looking at the table again and the stats show arguments for both sides: after those 11 matches, the Reds had scored 21 goals and that's more than Chelsea and Spurs who occupy the two places immediately above Klopp's side.
However, it's also less than the two Manchester clubs, who are in first and second, and this is ultimately where Liverpool need to be. It's not a bad tally for the Reds by any means but we've seen how Spurs struggle without Harry Kane and an injury to Salah could leave Klopp without any credible cover.
Should Divock Origi, who has four goals in nine league games for a struggling VFL Wolfsburg side, have been allowed to leave on loan and should the club finally call time on the Anfield career of the injury-prone Daniel Sturridge?
Crucial times
In all probability, the only new face to arrive at Anfield in January would be that of Virgil Van Dijk and while Coutinho to Barcelona will be on the lips of those that need to fill rolling 24-hour sporting news channels, most pundits expect that one to wait until next summer.
There are other questions, most notably around Emre Can, that need to be resolved but once again they will go beyond the January window. One crucial signing could get Liverpool's mixed start to the campaign back on track and secure Champions League football but there are bigger issues at Liverpool that will need to be addressed by Klopp, assuming the Reds do make it to the top four, as the manager's position could also be up for discussion if he doesn't guide his squad back into elite European competition.