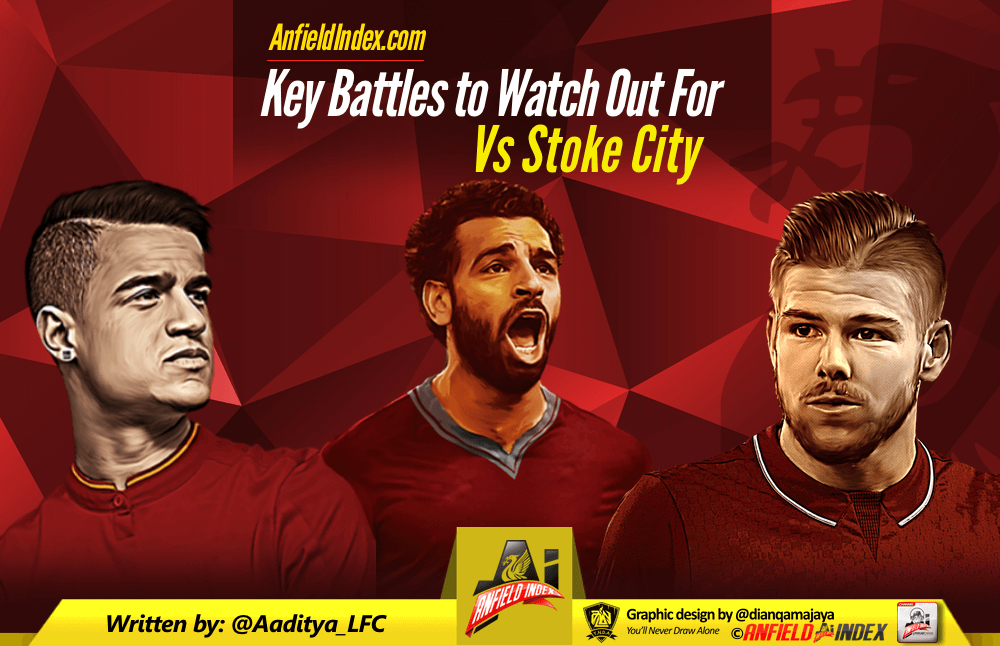 Stoke City v Liverpool Preview - Key Battles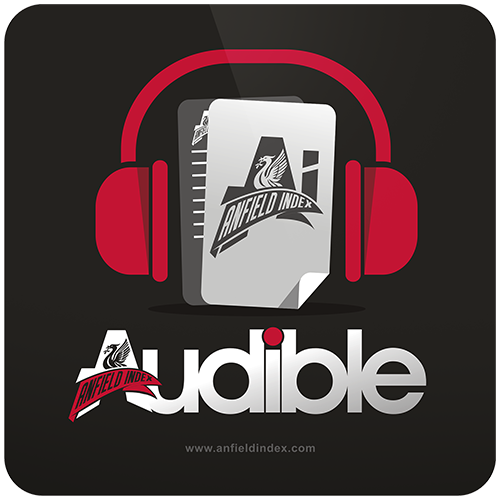 Listen to this article via @AIAudible !
In two games in three days, Liverpool dropped late points to ensure that a critical phase of the season has not started too well. The optimism that followed the Reds' 4th win on the bounce last weekend has quickly given way to cynicism and a been-there-done-that feeling.
But now that the first round of fixtures against the Top 6 is done and dusted, Liverpool have no excuses left. Jurgen Klopp needs his side to rack up the points over what will be a busy festive period, as the fixtures start coming thick and fast.
To kick us off in the first midweek action of this Premier League season is the prototypical cold Wednesday night in Stoke. The Reds head to the Bet365 stadium to face hosts who have big problems of their own. Stoke concede two goals a game, on average, and against an attack boasting the kind of names the Reds' does, that is not a happy sign.
The Potters come into the game on the back of a loss to Crystal Palace – where Mamadou Sakho scored an injury time winner to heap more grief on Mark Hughes.
Liverpool have won their last four games against Stoke since THAT 6-1 humbling, so recent history favours the Reds. Even though the defense is still a concern, the form book would still put anything other than a Liverpool win down as a shock.
Here are key individual battles that will decide the outcome of the game.
ERIK PIETERS v MOHAMED SALAH
15 goals in 20 appearances this season, the Premier League top scorer, most goals by a Liverpool in a single season since 2013-14. And we're still in November. That sums up the magnitude of Salah's start to life at Liverpool.
He has scored goals for fun, but against Chelsea, the encouraging signs were in his ability to hold the ball up and bring other attackers into play. That is something crucial, especially against a side like Stoke who will definitely want to impose their physicality on the Egyptian.
Stoke generally play three centre-backs, and two wing-backs. The one on the left flank, Pieters, is going to be the man tasked with the unenviable job of having to keep Salah quiet. Whether it is Ramadan Sobhi or Eric-Maxim Choupo-Moting on the left wing, Pieters will need more help in his own half than the help he can provide in opposition territory.
But the problem for Pieters and Stoke will be that Salah will not stick to one position. It is the pace and intelligence of his movement that flummoxes oppositions. With a man like Phil Coutinho in the middle of the park able to thread passes and make the play in front of him, Stoke will have their hands full in dealing with Salah's movement.
With Roberto Firmino and Sadio Mane likely to come back into the starting XI, Salah will not have to worry on all the attention being focused on him. That is the worst thing Stoke can do, because with the ability in this Liverpool attack, if you focus on just an individual or two, the others are more than good enough to punish you. Stoke will need to be everything they have been stereotyped to be – Big, strong, organised, hard to breakdown and annoying. Otherwise, goal no. 16 of the season might not be too big a hassle for the King of Egypt.
JOE ALLEN v PHILIPPE COUTINHO
Coutinho has not had the best of it in the last two games. Even without being anywhere close to his best, he was instrumental in setting up Salah's goal against Chelsea. But even considering that, he needs to do more in that midfield role.
If Stoke don't move away from the three-at-the-back system, Coutinho holds the key for Liverpool.
Mane and Salah will find enough room to manoeuvre in behind their wing-backs, and Coutinho is the one player in this Liverpool side who can play those passes with consistent accuracy. But he has shown a lack of getting involved in the defensive side of things, something that is crucial for a midfielder in the Klopp system. Also his movement and positioning has been well below par.
Even though he starts as the left-sided central midfielder, Coutinho ideally has the freedom to roam across the midfield, in between the lines. But for some reason, he still seems to favour the movement across to the left-hand side, and it becomes too predictable and one-dimensional, and consequentially, easier to deal with.
It will be Allen's duty to ensure Coutinho doesn't have time on the ball. Darren Fletcher is an experienced hand in that midfield, but he isn't getting any younger. So Allen will have to provide that Stoke midfield with running ability. As Liverpool fans have seen – albeit maybe not enough – Allen is an intelligent presser. He knows where to be and when to be there to nip attacks in the bud.
But if anyone can play his way through the pressure, it is Coutinho. But the magician and his wand aren't quite striking the intended targets at the moment. Maybe the recalibration begins on Wednesday in the Potteries.
XHERDAN SHAQIRI v ALBERTO MORENO
Against Palace on Saturday, Stoke had 9 shots at goal, 5 of which were taken by the Swiss international. Shaqiri's ability is unquestionable, and so is his value to this Stoke side.
But his frustrating inconsistency will always be a massive problem with him, because of how good he can otherwise be.
He faces a man who showed that his character is well in place. Alberto Moreno had the worst 15 minutes anyone could imagine in Seville, before being hauled off. But he played the full 90 minutes against Chelsea, and looked extremely secure, and making no mistakes at all.
Moreno's not a slouch himself, so Shaqiri's pace will probably not worry him too much. But the little Swiss is a bag o tricks, and that is where Moreno will have to keep his wits about him.
It is evident that it isn't the toughest ask to lure Moreno into a tackle, and there's only a split-second between perfectly-timed and reckless. Shaqiri will know that, and Shaqiri will very likely play on that, in the hope that he can make Moreno lose his head.
And that is where the battles with Moreno are won or lost – in the head. Once Moreno is flustered, it looks like there's no coming back from that position for him, which is a massive concern, especially given Liverpool's recent problems which are symptomatic of poor mental ability.