 Liverpool's Fifty Million Managers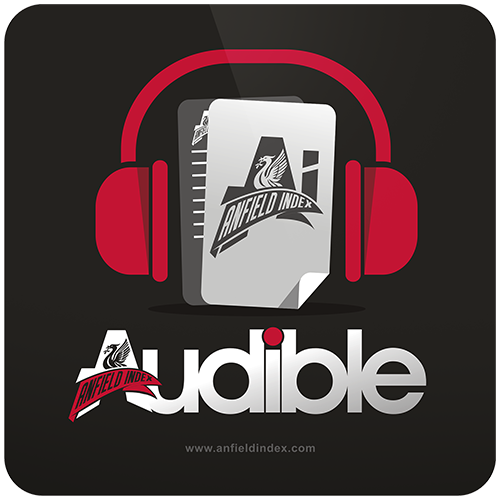 Listen to this article via @AIAudible !

Has Jurgen Klopp finally started to get the hang of rotation? Or is this another false dawn? Against Chelsea, both Roberto Firmino and Sadio Mane were rested, as Klopp made some big changes from the side that drew with Sevilla. Then against Stoke, Klopp left Phil Coutinho and Mo Salah out of the starting line-up. There has also been rotation in midfield, as Henderson, Wijnaldum and Milner were rotated whilst Emre Can suffered a niggling injury. With Can returning, both Henderson and Milner were dropped to the bench against Stoke.
This after Klopp played the same front six against Sevilla and Southampton, earning consternation from Liverpool fans frustrated that there was no space for Oxlade-Chamberlain, Sturridge or Can with the team desperately needing rotation in order to avoid injuries.
So how has the fanbase reacted now that Klopp has rotated for a couple of matches? I'll give you a guess.
With Liverpool's results, this season having been mixed – the best description of the Reds performance so far this season is okay in my book, not good but not especially bad either – the pressure is starting to mount on Klopp and as a result, every single decision is being put under a microscope. Every team selection is being challenged; every tactical decision is being questioned and every single substitution, or lack thereof, is being ridiculed.
Now I would be incredibly hypocritical if I criticised every aspect of backseat managing. Every Liverpool fan has their own ideas on what the team should be, what Klopp should do and when he should do it and to a lot of them it's inherently obvious what should be done when. I, like most others, would play certain players more often than Klopp does and others less, and I like to say what I think the lineup before every game should be. Against Stoke, for example, I was pretty similar to Klopp, but would have used more full-back rotation and started Sturridge instead of Solanke.
The problem comes when things start to go wrong, and suddenly backseat managing becomes the overriding principle of a fanbase. When Liverpool throw away a 3 goal lead against Sevilla, it's obvious that Klopp should have made two changes at halftime. When we concede a fluke goal against Chelsea, it's obvious that Klopp should have made changes before that goal went in.
None of this of course, is to undermine people's right to their opinions and their right to express that on social media, nor is it intended to suggest that intelligent discourse about Klopp's mistakes in certain situations is to discouraged. A lot of people put a lot of time and effort into analysing Liverpool's performances, particularly on this website, and it would be wholly unfair to tar them with the same brush as someone who sees Jordan Henderson starting and screams at the void before the game has even kicked off.
What I'm trying to get at is that backseat managing, whilst a part of the game and certainly, a part of being a supporter needs to stop being people's default response to a difficult game. It's human nature to look at a game where things didn't go perfectly and instinctively point out how you would have fixed it but the hypercritical nature of Liverpool's fanbase at the moment is creating an arrogant and at times toxic atmosphere.
Tactical discussion, questions over whether Klopp uses his substitutes quickly enough or effectively enough, and questions over rotational policies are all extremely valid parts of fandom discourse. But if your immediate reaction to every single aspect of Liverpool is to invent a perfect scenario and moan Klopp didn't play it out then you're not going to have very much fun.
There are clear areas where Klopp can improve. Rotation is one of them and you can never please everyone, yet whining every time Klopp does rotate is simply not the answer. Tactically, I think there are questions to answer, but if you're pushing for a complete tactical overhaul of Klopp's system, ideas and philosophy then I wonder whether you really want Jurgen Klopp as your manager at all.
And in terms of subs, well that's an issue I feel differently to in comparison to a lot of this fanbase but equally, I can see it's a problem. Personally, I feel that there's been a massive overreaction to Klopp's reluctance to use the bench, especially because from a tactical point of view I don't think subs are necessary. However I do recognise that Liverpool's inability and unwillingness to influence games from the bench is an issue, and when you play as high intensity as Klopp does, giving players 60 or 70 minutes instead of 80 or 90 can reduce flagging.
However, the point is that whether or not you think Klopp has a problem with making subs, that doesn't make you instantly right every time Klopp doesn't make a sub and Liverpool concede. Nor does it mean that pointing out Klopp has an issue with subs every time a result doesn't go our way (or even when it does) is the right attitude to take.
The crux of the issue is that right now Liverpool are struggling slightly, and as a result the backseat managing has kicked into overdrive. And whilst there are valid questions to raise, they tend to get lost amongst the constant shouting and people criticising Klopp along the same lines without adding anything new to the debate. No, we aren't going to play 3 at the back. Yes, Klopp's rotational policy isn't perfect but it is getting better. No, just because you would have brought Ox on twenty minutes ago doesn't make Klopp wrong.
Just all chill out and enjoy the game a bit more. Please? Up the Reds.