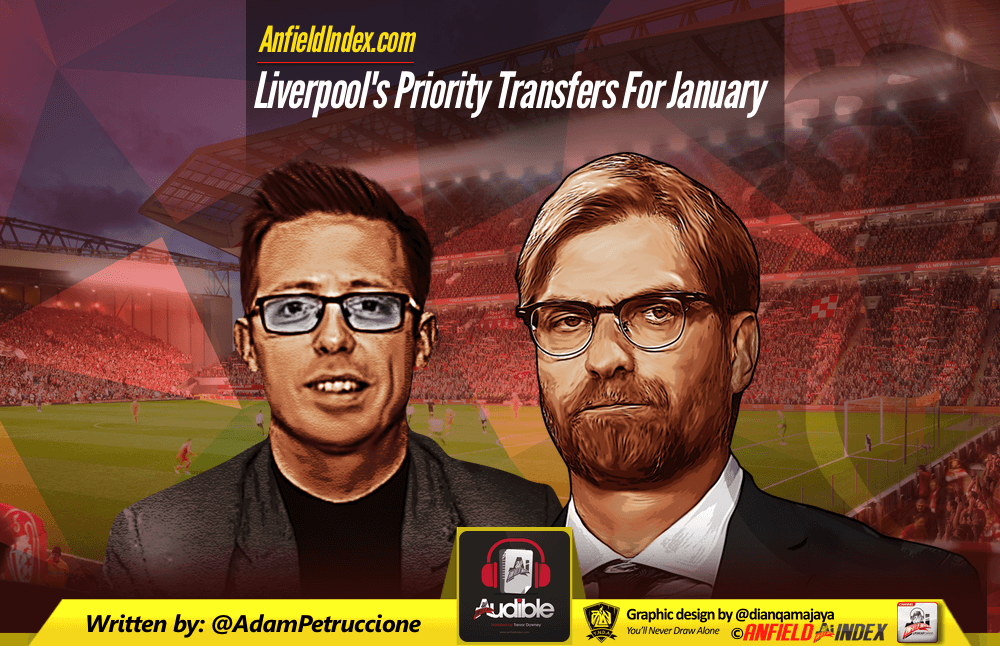 Liverpool's Priority Transfers For January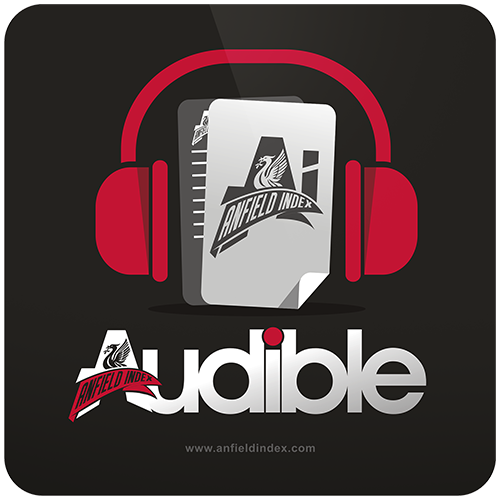 Listen to this article via @AIAudible !
Now that Liverpool have emphatically topped their Champions League group with a 7-0 demolition of Spartak the club's needs for the January window have become much more clear. We polled a few Anfield Index contributors, asking them what their two priority transfers would be for the January window to set Liverpool up to add to the trophy case at Melwood in this season and beyond.
One large Dutchman was a popular pick, but who would you prioritize in the winter window? Let us know in the comments below.
_______________________________________________________

Adam Petruccione @adampetruccione
1 – Goalkeeper: Kepa Arrizabalaga – Athletic Bilbao
2 – Defensive Midfielder: Houssem Aour – Lyon
While Loris Karius has shown promise at times and Simon Mignolet is great to have around if Liverpool are ever in a penalty shoot, goalkeeper remains the position that could be massively upgraded regardless of what system Jurgen Klopp decides to use. Atletico's Jan Oblak would be my preference, but if we assume that an extremely expensive GK is not something Liverpool would actually move forward with, Kepa Arrizabalaga would be an interesting alternative. Real Madrid are trying to seal a deal for the 23-year-old before Bilbao can sign him to an extension with a huge buyout. Karius and Ward could be the long-term answer, but there have been enough signs (see free kick at Spartak) to doubt that. Finding an elite solution between the sticks should be a big priority for the club.
After clearing up the future at the goalkeeper position Liverpool should acquire players that would allow Jurgen Klopp to optimize the 442 formation that has brought stability and success in recent weeks. Houssem Aour is one of the most exciting young talents in Europe and would play in front of the back four, taking over for Juventus bound Emre Can. The 19-year-old already has 4 goals and 3 assists from deep midfield this season while registering over 2.5 tackles and an interception per match. With further solidity in terms of the system and the personnel surrounding Liverpool's centre-backs, they will be able to perform to a higher level even if they are ultimately replaced in future windows.
_______________________________________________________
Ash Hebs
1 – Centre Back: Virgil Van Dijk – Southampton
2 – Right Back: Benjamin Henrichs – Leverkusen
A centre back is a massive priority in this window (if only for squad depth) in the event of injury and for increased competition. Even if that man is not Van Dijk. It's an opportunity to look to offload Lovren or Klavan in the summer, whilst securing, at the very least, a long-term replacement early to acclimatize to Klopp's methods in readiness for next season.
A defensive-minded, playmaking midfielder is the obvious choice but the right calibre player may not be available. So a left field and controversial option here, considering the gravity of Clyne's injury and the potential uncertainty of his return (both short-term and looking to his long-term availability). I would look for a new number 1, preferably Benjamin Henrichs, to cover for potential burn out to both Gomez and Trent. Gomez can go back to being a deputy for the centre-backs and Trent can be the number 2 RB.
_______________________________________________________
Tom Holmes @TomHolmes19
1 – Centre Back: Virgil Van Dijk – Southampton
2 – Centre Back: Kalidou Koulibaly – Napoli
If we're talking about two players that Liverpool need to sign, then this is, for me at least, very straightforward. £200m. VVD. Koulibaly. Done.
In all seriousness, I think that Liverpool would be better served by buying two CBs then shoring up any other position. We need backup in certain areas (full-backs, winger, central midfield), but the only area where I think two players would walk into our team is at the heart of our defence. Van Dijk is the obvious name and I'm sure I won't be the only person to mention him, but whilst Koulibaly would be awesome, there are plenty of other cheap or even free options to shore up our defense in the summer, looking at for example Stefan De Vrij as an example.
There is certainly a case to be made in other areas, but I think the answers in those areas already exist. Goalkeeper? Just give Karius a long run to improve. Defensive midfield? Just play Emre Can, he's an absolute boss. Full-back? Moreno's been fantastic this season and we still have the impeccable Clyne to return. We played Gini Wijnaldum in a back three the other day for goodness' sake, what more do I need to say?
Get VVD. Get another CB. Win the bloody league.
_______________________________________________________
Guy Drinkel @GuyDrinkel
1 – Centre Back: Virgil Van Dijk – Southampton
2 – Central Midfield: Leon Goretzka . Schalke 04
I would sign a CB and a CM in the coming winter transfer window as we have problems with both quality and simply number of players in both positions.
In terms of the actual player I would target Van Dijk from Southampton, as he is simply an outstanding CB, pace, power and defensive ability, he is the full package. CM is a tougher choice for me as I exclusively watch PL football, outside the obvious ones such as Goretzka etc I'd look at Ndidi from Leicester from my own viewing.